Interview: 'Heaven Is for Real' Author Praises Upcoming Film, Says God Is Telling the Story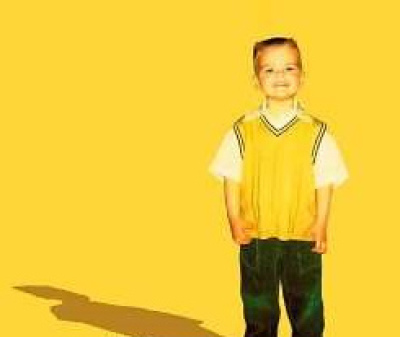 Todd Burpo, whose book Heaven is for Real: A Little Boy's Astounding Story of His Trip to Heaven and Back is set to become a full-length motion picture next year, calls the parts of the film he has seen "accurate" and well-made. Both book and movie narrate the near-death experience that reportedly brought his 3-year-old son, Colton Burpo, face-to-face with Jesus Christ.
"They're sharing Colton's message accurately and honestly, and they're doing it incredibly well," Burpo, whose book has sold more than 8 million copies since its release in 2010, told The Christian Post on Tuesday. While the film is still in production, the author has seen the trailer (included below) and other scenes from the movie. "I think God is telling people the story," Burpo marveled.
The father shared the miraculous story of the book's success. "When we shared our book, there's no way we have caused people to buy it in stores," he said. Nevertheless, it has exploded, and the film will take it even further. "Hollywood is a great medium – how many people go to the movies rather than read books?" Burpo asked.
As his message reaches an even wider audience, the author thinks it will cause people to rethink what they believe. "This movie's going to cause everyone, in the right way, to ask 'what do I believe?' and 'should I believe?'" Families will wonder how they would react if their kid went to heaven and back, the father predicted.
Burpo himself didn't believe his son at first. "I'd like to say that, because I am a person of faith, I was open to receive it," he told CP, but he had to admit "at first I was cynical and I was questioning." The father laughed at the irony – God answered his prayer and he didn't even believe it.
Finally, the stories young Colton told him caused Burpo to accept the only possible explanation. Burpo recalled his son's tale – seeing his father rage against God in a hospital room, an event that Burpo had hidden extremely well so that no one knew about it. "There was no earthly explanation that I could come up with," Burpo said.
Colton also told his father about his grandfather – a man who died when Burpo was Colton's age – and about his unborn daughter. Colton's mother had a miscarriage but hid it from the family. "A lot of people come up with excuses to dismiss near-death experiences," Burpo told CP, but in this case, no excuse works. "Here's a kid, he doesn't have the memories for drugs to pull up out of his subconscious."
But Colton had to convince more than just his father – he had to share his story with the close-knit community of his town. While "in the big city, you don't even know your neighbor's name," Burpo said that "I can name every person who lives in my town." Sharing the news of Colton's journey with a skeptical community posed new challenges for the family – challenges well captured in the film.
"I think, more than anything, the movie is true to the culture of my town," he said. "This movie really shows how this applies to the culture and to everyone outside the family as well."
Burpo did not say whether he thinks miraculous stories like Colton's will help bring about the end times, but he did prophesy "a great awakening right before the end." In the turbulent times America and the world faces, Burpo said God has sent a message, "that Jesus loves you and He wants you to see His dad, and that's timeless."
The author marveled at the film industry's interest in his son's story. "Who's to think that God would now be a trend in Hollywood? But He is!" Burpo exclaimed.
"This is a movie that is not directed to Christians, it's directed to the world," he noted. He predicted that it will cause all viewers to reconsider their lives and deepen their relationships with others. "Everyone's going to want to bring their friend and have a sit down and talk about it afterward," he said.
The film is set to release next Easter on April 16, 2014. It features director Randall Wallace, who wrote the Academy Award-winning film "Braveheart" and directed "We Were Soldiers," "Secretariat," and "The Man in the Iron Mask." T.D. Jakes, pastor at the Potter's House in Dallas, bestselling author and producer of the movie "Jumping the Broom," is a producer of "Heaven Is for Real." The film stars Greg Kinnear, Kelly Reilly, Thomas Haden Church and child actor Connor Corum.