Interview: Social Entrepreneur on Homeless Neighbor, Excessive Generosity
Interview: Social Entrepreneur on Homeless Neighbor, Excessive Generosity
Known for his creative work in social causes, the author of the new book, More or Less – Choosing a Lifestyle of Excessive Generosity, asks the question, "What would happen if we created a culture in which we gave away whatever was more than enough for us?"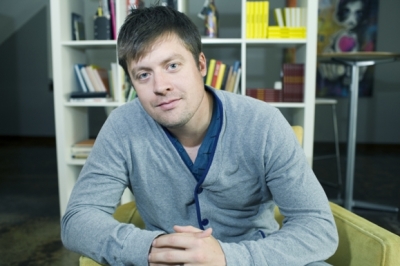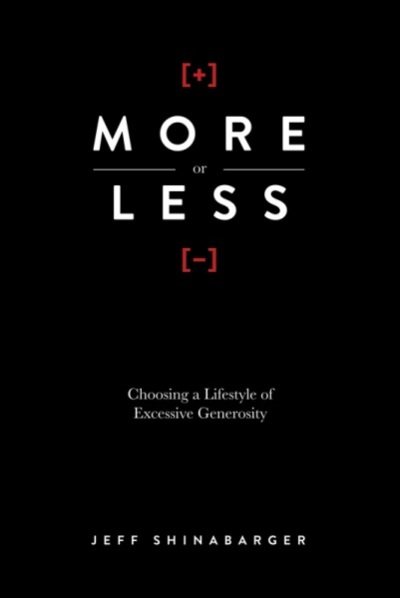 Jeff Shinabarger, 33, is a social entrepreneur and experience designer. By his work as the co-founder of the Q event, and as the creative director for the highly successful leadership conference Catalyst for almost a decade, it's easy to see why he qualifies for just such designations. He is also the founder of GiftCardGiver.com and Plywood People, an innovative community addressing social needs through creative services.
The Christian Post interviewed the East Atlanta Village, Ga., resident about More or Less, a book that he hopes will help readers learn how to "draw a line of 'enough' in their consumer choices, how to see generosity as a chance to experience freedom in a greedy world, and how to make small changes now that will help others forever."
Shinabarger's recent interview with CP is below.
CP: What prompted or inspired you to write More or Less?
Shinabarger: It's been a series of different experiences that my wife and I have been through over the last 10 years of marriage. Having the most impact was a relationship with a friend of mine named Clarence, who was a neighbor of mine, who was homeless. Every time he would knock on my front door or ring my doorbell it was a challenge to understand how to love my neighbor when my neighbor had no home. He really forced me to see the world in a different way – to realize how much I had been given and [to ask myself] what are my responsibilities with that? I was beginning to understand the excess that I have and the suffering that he goes through and somewhere between those two places I have to draw a line at what is enough.
CP: When you call Clarence your "neighbor" even though he is homeless, can you define that a little bit more?
Shinabarger: This neighborhood [in Atlanta] that we live in is somewhere in between a one and two square mile radius and he literally would walk the streets of our neighborhood. He would mow lawns and he was a hard worker. He had lived in the neighborhood his entire life and would sometimes sleep on people's couches, but for the most part there is a little area created to sleep in the woods and if it rains there is a pavilion in a park where all the homeless people sleep in.
CP: Is Clarence written about in the book?
Shinabarger: Yes, his story is throughout the book. I think through a relationship with him and through circumstances with him it really alerted myself to how much I had. He would walk the streets and have only what was on his back. He would ask for things like dry socks. And over time it was like a relationship with me. I would have 20 pairs of socks in my drawer. I started realizing how much I had and it challenged me in unending ways.
CP: In addition to writing the book as the result of this experience, has it changed your personal life?
Shinabarger: Yes. Clarence is one story out of 15 that are in the book and so yes, everywhere you look there is this question of "what is enough?" We have this cycle of more – we want more, we get more, we spend more, we want more, we get more, we spend more. But ultimately in really practical ways in our lives we have to determine what is enough – asking "more or less" in all different aspects. It could include time, it could include things as simple as clothes. It could include square footage in your house. It could include all these different things that the culture would look at us and say, "You need to strive for more, and more and more." But, ultimately we are never satisfied with that. For myself I had to struggle with this reality of do I view myself as good enough. When I am trying to fill my life with something else it ends up I just accumulate more things to replace my own personal self-worth. You will never find "enough" unless you believe you are good enough.
CP: Do you suggest ideas for readers on how to measure what they need in life and what they don't?
Shinabarger: What we encourage people to do is to choose a time period and think about what you have in your life that you have in excess and for a certain period of time create a personal social experiment filled with less in solidarity with someone else. So we end up with a social experiment to challenge how you currently live.
CP: How does this translate to the social issues in our world?
Shinabarger: The ultimate premise of the book is choosing a lifestyle of excessive generosity. The reason why we would choose to live with less is so that we can give more. I think socially and culturally right now there are many people who desire to be more generous with their lives. But personally, we are living in a lifestyle that is caught in this rut of wanting more, or choosing convenience over necessity, on focusing more on our desires versus what we really need. The hope in the book is that people will realize that the only person who is going to choose generosity is you in your own life – you have to draw a line. I think we all want to be more generous. We just don't know where to begin.
CP: Where can we see this principle in the Bible?
Shinabarger: The scriptures that most resonate with this message are in 2 Corinthians 8:1-15. It really talks about that when we are given in abundance that we have the opportunity to help others that do not have as much. It also talks about that someday you may not have abundance and another person can help you. That's the premise of "More or Less." There are times when we can help more and times when people in our community have less than us. There is a greater responsibility we have in those moments.
On the Web: http://moreorlessbook.com/.
More or Less Book Trailer by Jeff Shinabarger