Int'l Day of Bible to Launch Nov. 24; YouVersion, American Bible Society Among Supporters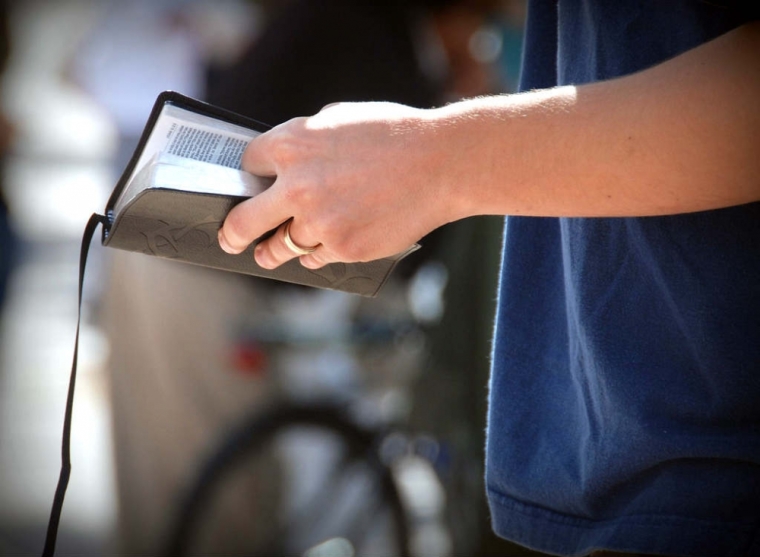 Several large Bible ministry groups are calling for the first International Day of the Bible and are encouraging groups of any size to read or articulate Scripture in creative ways publicly or online without any commentary at noon local time on November 24.
"This is a very simple act of faithfulness and honor to God about His word," Richard Glickstein, president of the National Bible Association, told The Christian Post. "God's word is meant to encourage us and bring us personal hope, but it is also meant to bring us together to realize that this is such a great gift ... and trust that He can change our world through it. The words of God changed my life and continues to. It's not our event, we hope it's an event for the body of Christ and those who love God, come together and thank Him."
Organizers ask in their announcement: "Have a favorite Psalm? Or, a special passage that has helped you through tough times? Want to share with the world how much the Bible means in your life? Or ask Him to bless your nation?" People of all ages are being invited to participate in International Day of the Bible by taking pause for a few minutes to read or even sing Scripture or otherwise creatively express their love of The Good Book.
Glickstein said there are many different ways to stop and recognize God's word. He emphasized that no commentary is suggested and to "just read the Bible."
"Our commentary up front is what offends each other. We just want God's word to speak and we know that God's word, as it says in the Bible, is like silver purified seven times in the furnace. So, I know God's word is pure," he said. "This is a book that should bring us together, not tear us apart. That's our hope."
The event is being sponsored by The National Bible Association. Organizations like The American Bible Society, YouVersion Bible App and Scripture Union are encouraging participation within their own communities.
"We're thrilled with the reception to the launch of International Day of the Bible so far and are encouraging everyone from faith groups to performing artists as well as business, sports, community and religious leaders to participate and share their appreciation via social media or in public at noon in their local time zones," said Glickstein. "Honoring God's Word and asking Him to bless our nations and bring peace to the world is particularly apt in this period of great turmoil."
He suggested coming up with something creative, such as breaking into a flash mob, singing and dancing Scripture, painting or drawing a picture with a few lines of verses, or capturing God's creations in photos – selfies included – and sharing them along with a beloved Psalm.
Some groups are already planning to tape their activities in advance to share on social media at noon in their local time zones on Nov. 24.
Organizers are asking participants to use the hashtag #BibleCelebration for posting online comments, videos, photos and creative expressions. For more, go to Facebook, Twitter, Instagram (@IntlDayofBible) and www.internationaldayofthebible.com.