Iran Releases Pastor Yousef Nadarkhani; 3 Church Members Remain in Custody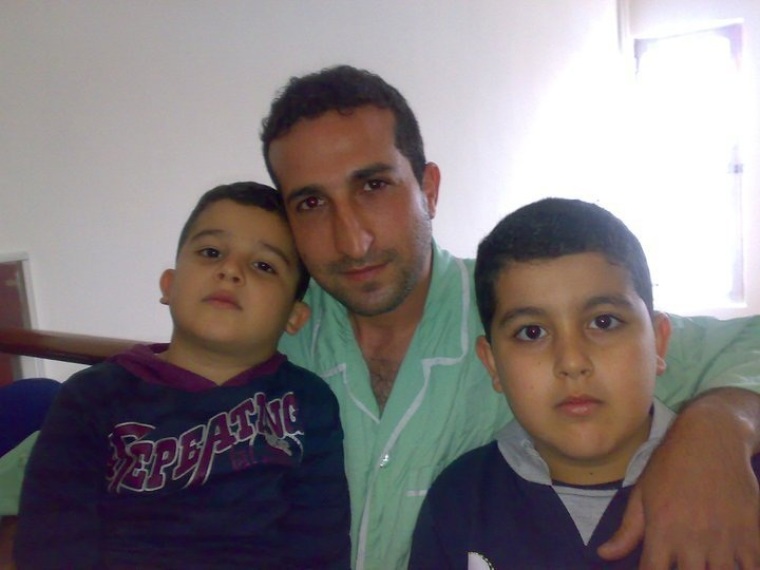 Pastor Yousef Nadarkhani, a house church leader from the Church of Iran denomination, and his wife, who were re-arrested as part of a series of raids targeting around 10 Christian homes last week, have been released, but three other Christians are still in custody, according to U.K.-based Christian Solidarity Worldwide.
Officials from the Ministry of Intelligence of the Islamic Republic of Iran arrested Pastor Nadarkhani, his wife, Tina Pasandide Nadarkhani, and fellow church member Yasser Mosayebzadeh during a raid on the house church leader's home on Friday. Officials also separately raided the homes of Saheb Fadaie and Mohammadreza Omidi (Youhan), seized their Bibles, computers and mobile phones and arrested them, CSW says in a report.
Mosayebzadeh, Fadaie and Youhan are still in custody.
The three Christians were briefly arrested after similar raids also last February.
Youhan was also detained in December 2012. And in 2013, he was one of four Christians sentenced to 80 lashes each after they were charged with "drinking alcohol" during a communion service and possessing a receiver and satellite antenna.
"The government must be held to account for its harassment of Iran's Christian community, in particular the constant raids on homes and repeated arrests which are without basis," CSW's Chief Executive Mervyn Thomas said.
Pastor Nadarkhani, who was acquitted of apostasy in 2012 after being sentenced to death by hanging, was released from prison in September 2013 following his acquittal of apostasy by a court in Rasht in northern Gilan Province. The court, however, sentenced him to three years for evangelizing Muslims. But since he had been in jail for three years, he was released after posting bail.
He was re-arrested on Christmas Day 2013 on the orders of prison authorities, and released a few days later, on Jan. 7, 2014.
The pastor was initially arrested in October 2009 from Rasht for allegedly protesting Islamic instruction in schools for his children, and after he sought to register his church. He was convicted of apostasy in November 2010 and was sentenced to death by hanging. However, the Supreme Court of Iran asked for the retrial of his case by a lower court in Rasht.
In June 2010, authorities also arrested his wife to pressure him to convert to Islam. Nadarkhani and his wife were also threatened that their children would be taken away and given to a Muslim family, but they remained firm. Pasandide was later released.
During the hearings held in September 2011, Nadarkhani was told by authorities that he would be given three opportunities to embrace Islam and renounce his faith in Christianity to have the charges removed. But he refused to do so.
Following Nadarkhani's release, his legal counsel, Mohammed Ali Dadkhah, a prominent human rights lawyer, was jailed for 10 years and disbarred in September 2012 for "actions and propaganda against the Islamic regime" and keeping banned books in his home. He was also banned from practising or teaching law for 10 years. He was later released on stringent conditions.