Iran Sentences 12 Christians to Year in Prison for House Church Worship, Evangelism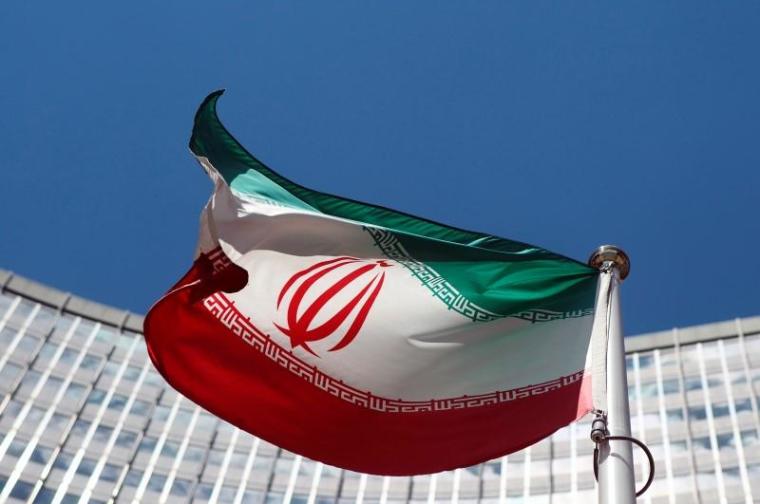 An Iranian court has sentenced 12 Christians to one year in prison for holding worship meetings and evangelizing — crimes that Iran considers to be "propaganda activities."
The Iranian Christian news agency Mohabat News reports that a Christian convert known as Payam Kharaman and 11 other Christians who were arrested in Bushehr in April 2015 were sentenced for the crime of promoting what the Iranian authorities call Zionist propaganda that goes against the Islamic Republic's Shia Muslim-controlled system.
Kharaman told the news outlet that he and the others were accused of the crimes because they held house worship meetings, evangelized and invited others to accept Christ as their Savior. Additionally, the Christians were charged with "inclination to the land of Christianity."
The verdict was handed down by the Islamic Revolutionary Court of Bushehr headed by Judge Abbas Asgari. Two others who were sentenced along with Kharaman were Shapour Jozi, Parastoo Zariftash.
Although Mohabat first reported the verdict earlier this month, the sentence was handed down in late June.
Kharaman explained that the state pressure against him began as early as 2012 when he was repeatedly summoned by the Office of Police Monitory Public Place in Bushehr. Kharaman said that he was interrogated about his evangelism and communications outside the country. Kharaman stated that interrogators wanted a confession that he was speaking abroad to Americans, Britains or Israelis.
"I always insisted on the belief in Christianity for myself and not for promotion of Christianity," Kharaman was quoted as saying. "Because I had a boutique shop in Bushehr, a number of officers' family members in the office knew me and informed of heavy sentences against me, and the case which was under investigation by intelligence office. I thought it was just an empty threat, but unfortunately became a serious issue one or two years later."
Kharaman recalled that three security agents stormed his home with a warrant on April 7, 2015. After searching for about two hours, the agents seized his computer, cell phone, CDs, books and memory cards. Kharaman said that he was taken to an intelligence office and interrogated once again.
Mansour Borji, the advocacy director for the human rights organization Article 18, told Mohabat that the charges against the Christians are an "example of inquisition and the violation of the freedom of religion and belief."
"Security agencies, following an ineffective policy in recent years, have tried to eliminate Farsi-speaking Christianity through unlawful pressures and false accusations in revolutionary courts and seemingly legal route," he said.
Iran ranks as the 10th-worst country in the world when it comes to Christian persecution, according to Open Doors USA's 2018 World Watch List.
As the United States has recently re-imposed sanctions against Iran, Benjamin Weinthal, a fellow at the Washington-based Foundation for Defense of Democracies, recently wrote about how Iran has ramped up its persecution of Christians and other religious minorities.
Last month, four other Iranian Christians were arrested, including the widely reported arrest of Pastor Youcef Nardarkhani, who was sentenced to 12 years in prison.
Despite ongoing persecution in Iran, the Iranian house church movement continues to grow.
Open Doors, which monitors the persecution of Christians in over 60 countries worldwide, estimates that as many as 800,000 Christians are living in Iran. That estimate comes after the organization previously estimated in 2016 that the Christian population in Iran was around 450,000. More optimistic estimates show that there could be over 1 million Christians in Iran.
The U.S. State Department lists Iran as a "country of particular" concern for ongoing, systemic and egregious violations of religious freedom. Iran's religious freedom abuses extend beyond just Christians as it has been called out by human rights experts for persecuting other religious minority groups including Sunni Muslims, Baha'is, Mandaeans, Zoroastrians and others.