Trump DHS Reopens Dozens of Iranian Christian Refugee Cases After Denying Asylum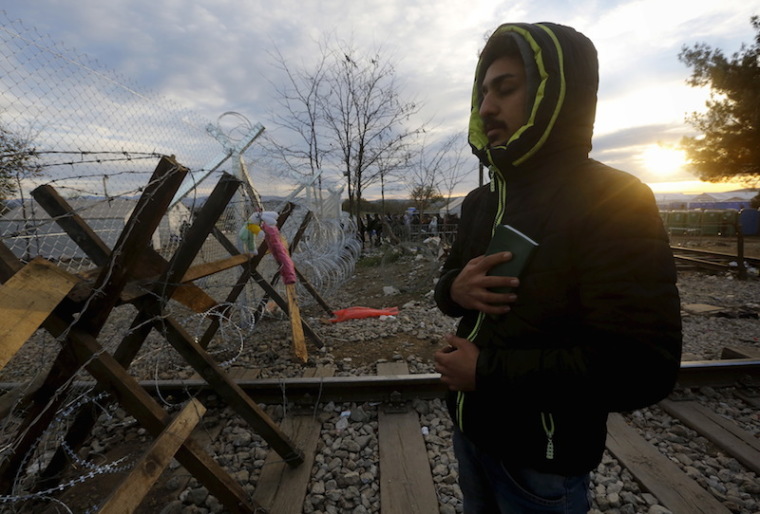 The United States Department of Homeland Security has reopened the asylum applications of dozens of Christian refugees who were denied resettlement earlier this year.
In compliance with a federal court order from last month, the agency is reevaluating the cases of 87 religious minorities who fled their homes in Iran to travel to Vienna, Austria on the invitation from the U.S. government to seek asylum through the U.S. Lautenberg-Spencer refugee resettlement program.
Kate Meyer, an attorney litigating the group's class action lawsuit against the government, told The Christian Post that the cases were officially reopened last Tuesday after all 87 refugees stuck in limbo in Vienna for months were given a mass notice of ineligibility in February.
The mass denials were done so without individualized reasoning and sparked fears that the group of religious minorities could be deported back to the Shia-majority Iran. However, a federal judge in California ordered DHS on July 11 to either reopen the asylum applications or provide detailed reasoning as to why each Iranian applicant was being denied within 14 days.
Now that the applications of all 87 refugees have been reopened, Meyer said that each application will be reprocessed.
"They notified our clients of the reopenings at the end of the 14-day period," Meyer, a staff attorney for the International Refugee Assistance Project, told CP. "We're very happy to hear that they have reopened their cases and giving our clients another chance at resettlement in the United States."
Meyer said that she is hopeful the federal government will take this opportunity to resolve the cases.
The 87 refugees — who have family members in the U.S. and range from Armenian and Assyrian Christians to Mandeans and Zoroastrians — are those who have been stalled in the Lautenberg Program since December 2016.
"We know that in year's past, processing would only take about three months and was a very successful and straight forward program that had nearly 100 percent acceptance rates," Meyer said. "We are hopeful that the government will give our clients a chance to reunite with their families in the United States and be able to practice their faith in piece here."
It is still possible, however, that DHS could reissue denials as long as they provide individualized reasons for each refugee. If that were to happen, the refugees would be given 90 days to submit a request for the DHS to reconsider their applications.
"There is no explicit time estimate at the moment for how long they could take to adjudicate the cases," Meyer explained. "Our clients are in really dire circumstances. They have suffered so much since leaving their homes in Iran due to religious persecution. They are eager to reach the United States to reunite with their family."
The Lautenberg Amendment was was originally enacted in 1990 to help facilitate the resettlement of Jews from the former Soviet Union. The statute was later extended to include religious minorities in Iran.
According to Meyer, the program was successful until applications began to stall around December 2016. IRAP believes that there were "program changes" that could be responsible for the mass denials.
In a March op-ed, prominent human rights lawyer Nina Shea pointed out that there was a new security layer instituted to the program under the Obama administration in 2016.
"We don't know exactly what caused the mass denials. We have a remaining claim in the lawsuit that challenges the program changes that led to the mass denial. We are hoping to get more information about what exactly those programing changes were," Meyer explained. "We are continuing to pursue that claim in the litigation."
The struggles for the Iranian refugees in Vienna comes as the Trump administration has greatly reduced the number of of refugees resettled to U.S. The New York Times reported this week that the administration is considering further cuts to the U.S.'s already historically low refugee resettlement ceiling.
While the Obama administration resettled close to 85,000 refugees in its final full fiscal year (2016), the Trump administration is on pace to settle about 22,000 in its first full fiscal year despite having a refugee ceiling of 45,000 for fiscal year 2018.
Last week, the State Department hosted the first-ever Ministerial to Advance Religious Freedom and issued a statement of concern condemning Iran for its human rights abuses and religious freedom violations.
"We were very glad to hear that the administration acknowledges the importance of religious freedom," Meyer said. "We are hopeful this will be reflected in how they treat this group of Iranians stranded in Vienna who had to flee Iran due to this religious persecution and hope that extends to other refugees in similar situations."