Iraqi Air Force Kills 8 ISIS Leaders as US, Russia Spar Over Syria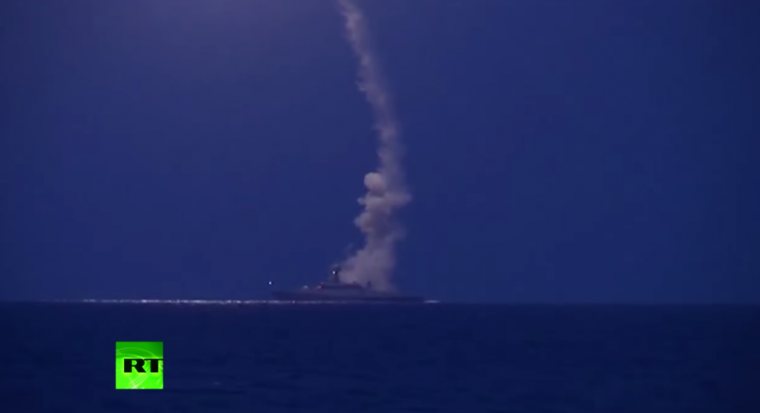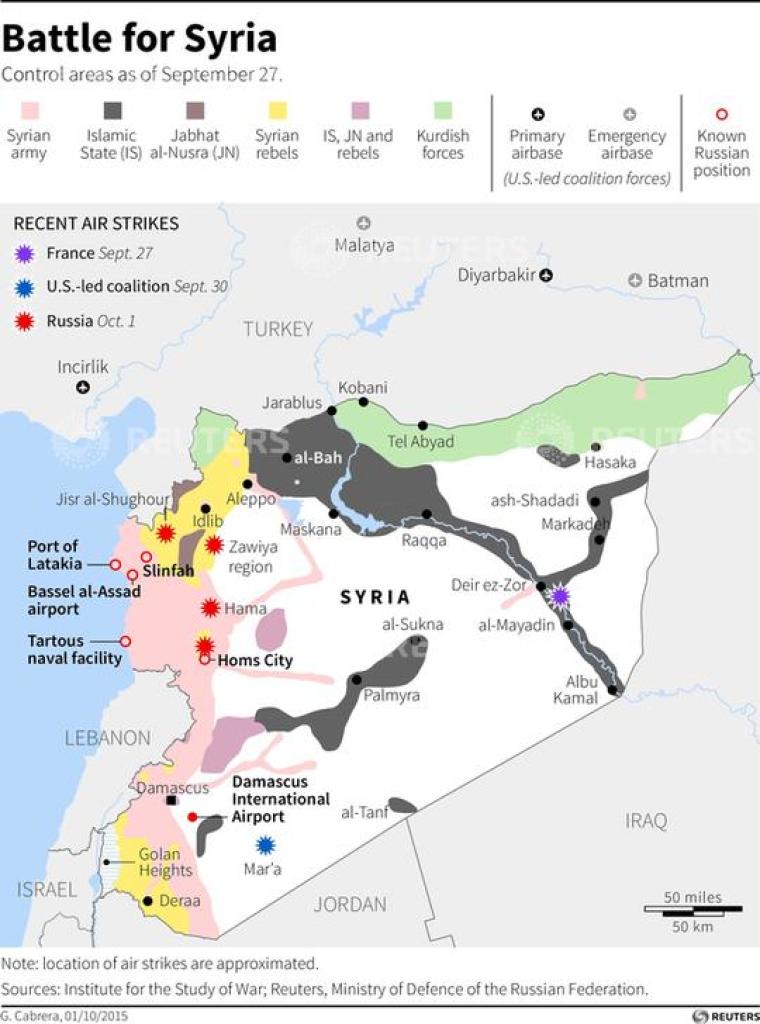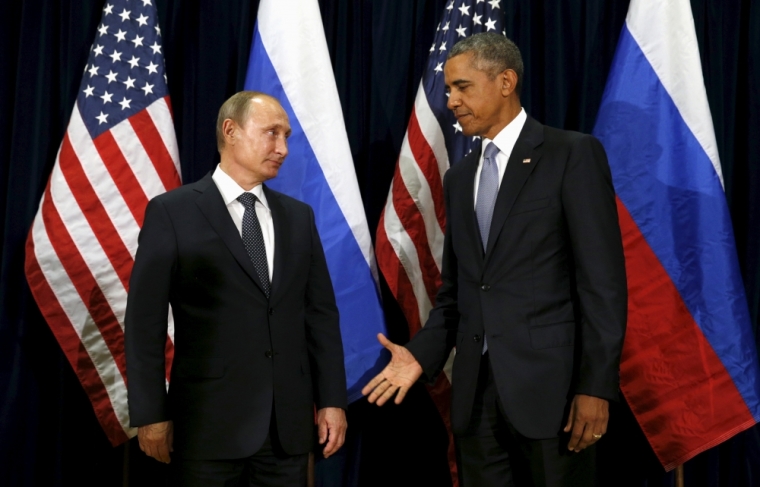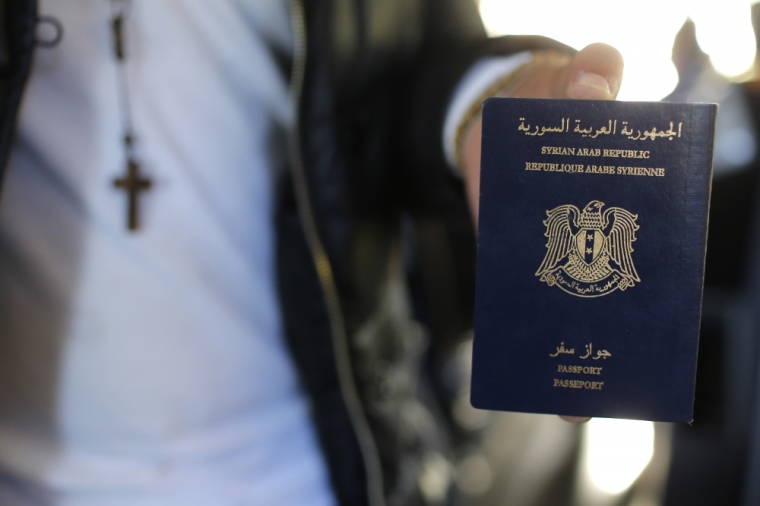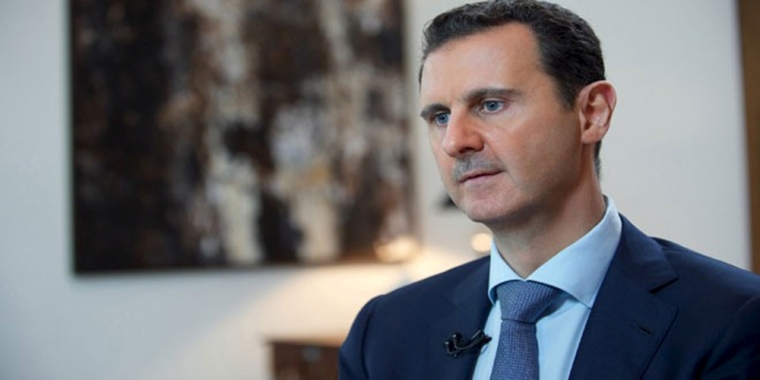 View Photos
The Iraqi military has killed eight senior Islamic State officials but the terror group's leader, Abu Bakr al-Baghdadi, was not among them the government said on Sunday.
Iraqi officials said the air force struck an IS meeting location and a convoy that was carrying Baghdadi, but Baghdadi was driven away from the scene and his condition is yet unknown.
"The Iraqi military's announcement was the latest unconfirmed report of the possible death or injury of Baghdadi, who has survived a year of U.S.-led air strikes and multi-sided wars in two countries since proclaiming himself caliph of all Muslims after his forces swept through most of northern Iraq last year," Reuters reports. 
Earlier this week, the Kremlim claimed that four Russian warships in the Caspian Sea fired 26 missiles striking IS targets.
"Four missile ships launched 26 cruise missiles at 11 targets. According to objective control data, all the targets were destroyed. No civilian objects sustained damage," said Russia's Defense Minister Sergey Shoigu.
Aside from the naval attack, Russia claims to have hit IS through a series of airstrikes in recent weeks. The U.S. Defense Department, however, argues that the Kremlin has done little to stop IS, and is instead attacking  U.S.-backed rebels who are fighting against both the Assad regime and IS, Reuters reports.
U.S. Defense Secretary Ash Carter criticized Russia's airstrikes have been targeting anti-Assad rebels including the Syrian National Council who lost at least 36 people, including dozens of civilians and five children who were killed in the airstrikes.
"It does appear that they were in areas where there probably were not ISIL forces, and that is precisely one of the problems with this whole approach," he said.
U.S. Secretary of State John Kerry said Washington D.C. would have "grave concerns" if Russia was intentionally attacking rebels fighting against the Assad regime.
"Strikes of that kind would question Russia's real intentions fighting (IS) or protecting the Assad regime," said Kerry.
France also believes Russia has been insincere in its proposed attacks against IS.
"Russian forces struck Syria and curiously didn't hit Islamic State," said French Defense Minister Jean-Yves Le Drian.
Despite the skepticism from the U.S. and other nations, an official of the Russian Orthodox Church said earlier this month his country is fighting a "holy battle" in Syria by attacking ISIS.
"The fight with terrorism is a holy battle and today our country is perhaps the most active force in the world fighting it," said Vsevolod Chaplin, head of the Church's public affairs department to Interfax News Agency.
Patriarch Kirll, leader of the Russian Orthodox Church also supports the airstrikes.
"Russia took a responsible decision to use military forces to protect Syrian people from the woes brought on by the tyranny of terrorists," he said in an official statement last week.