Iraqi Christians in Jordan Are Being 'Neglected' by United Nations, Rights Activist Warns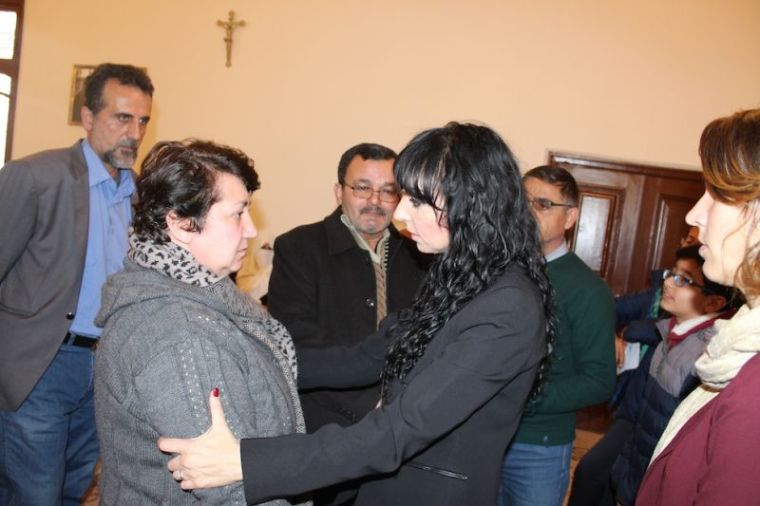 Thousands of Iraqi Christians who fled their homes in fear of being killed by the Islamic State and have sought shelter in neighboring Jordan are being "neglected" by the United Nations in their quest for refugee status and resettlement, an Assyrian Christian human rights activist has warned.
Earlier this month, Juliana Taimoorazy, a research fellow with the Philos Project and founder of the United States-based NGO Iraqi Christian Relief Council, traveled with others to Iraq and Jordan for a "fact finding" mission about the status of Christian refugees displaced from their homes due to the rise of the jihadi death cult in Northern Iraq in 2014.
In a recent interview with The Christian Post, Taimoorazy explained that while she was pleased by the progress being made in assisting and returning Iraqi Christians to their homes and villages inside Iraq, the two days that she and her colleagues spent with displaced Iraqi Christian families in Jordan broke their hearts.
"They are completely neglected by the UNHCR — completely," Taimoorazy explained, referring to the United Nations High Commissioner for Refugees.
According to estimates that Taimoorazy received from sources on the ground in Jordan, there are currently around 15,000 displaced Iraqi Christians seeking shelter in the kingdom.
Taimoorazy and her colleagues were able to meet with and listen to the experiences of at least 30 Iraqi Christian families during their time in Jordan.
"They actually live in poor neighborhoods in suburbs of Amman. There were three families that we met that were living in a three-bedroom apartment," Taimoorazy detailed. "There is no privacy. They complain that aid does not get to them. Different charity organizations come but they don't bring enough aid. UNHCR has not granted a majority of them refugee status as of yet."
According to estimates Taimoorazy is familiar with, there were around 25,000 Iraqi Christians displaced inside Jordan in 2015 when she last visited the country. Although about 10,000 of those Christians have been resettled to countries like Canada and Australia, the remaining 15,000 have been trapped in the system, Taimoorazy stressed.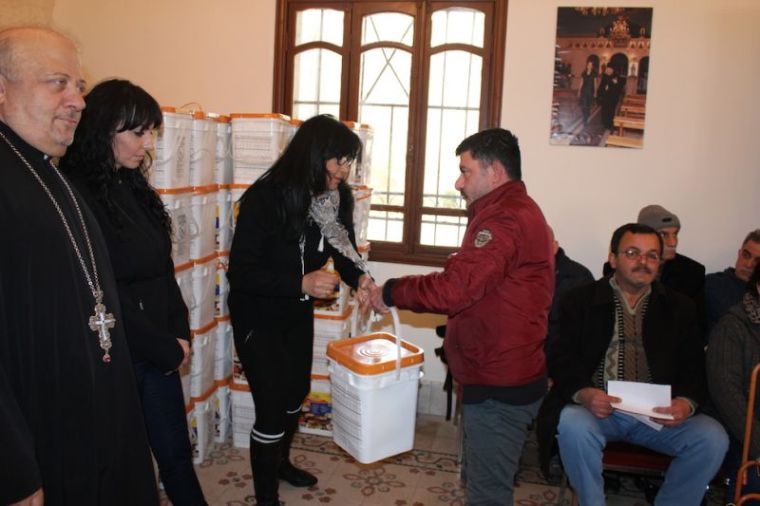 Many of those Christian families, she stated, are simply just waiting to hear back from the UNHCR about when they can finally complete the process to be given refugee status.
"What happens is when they get to Jordan, they are interviewed and are given the file number and paperwork. And then, they are asked to wait. They don't tell them when they will get called back in for the second interview, when they will get refugee status. The majority of them have not received that second interview," Taimoorazy relayed. "The ones that have been interviewed for the second time, they don't know when they are going to be contacted again to go for the actual process to be accepted to another country."
According to Taimoorazy, she was told by some of the Christian refugees in Jordan that the UNHCR is not actively reviewing their documents in a timely manner.
"They see Muslims from Iraq and Syria are coming in and flowing out of the country," Taimoorazy asserted. "What we assess and what they say on the ground is they don't want for these countries or UNHCR to be perceived that they are giving preferential treatment to the Christians, even though Christians were specifically targeted for their faith. We are not asking for preferential treatment. We are asking for timely processing of their paperwork."
Of the Christian refugees in Jordan that Taimoorazy spoke with, the ones that did get a second interview with UNHCR were rejected by Australia, she said.
Taimoorazy also spoke with two Iraqi Christians in Jordan who served as translators for the U.S. military during the Iraq War of the 2000s.
"They worked for a company employed by the Americans. They are not even being interviewed [by UNHCR]. Nobody is even looking at their file," she said. "This woman was crying and told me, 'I didn't have to work but I trusted the Americans.'"
"She went to work for the Americans with the hope of being treated well and in the future that her family would be mobilized to America. She was kidnapped and tortured by the Iraqis because of her allegiance to the U.S. She says that the United States is not looking at her file at all."
That particular translator is not alone.
"A lot of translators and employees are being neglected by the UNHCR and the American government and they are not looking at their paperwork," Taimoorazy declared. "That is the situation in Jordan. They are devastated truly."
Taimoorazy plans to make an advocacy trip to the United Kingdom next month to raise awareness about the plight of Iraqi Christians in Jordan. 
"I am going to be attending an event in the Parliament and I have a series of meetings set up there to really talk about the entire situation but also what is happening to the people in Jordan," she said.