Ireland Votes to Repeal Abortion Ban; Prime Minister Calls It 'Quiet Revolution'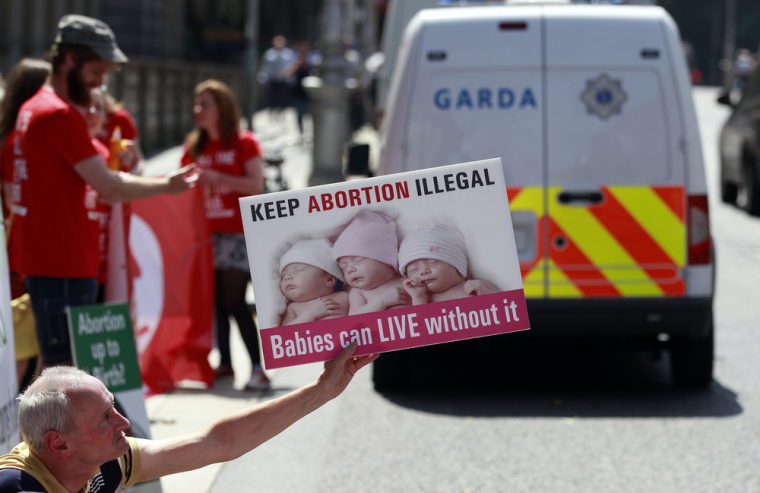 Ireland's prime minister praised a "quiet revolution" in his country as exit polls, backed up by early results Saturday morning, show a landslide vote in favor of repealing the constitution's ban on abortion.
It's the "culmination of a quiet revolution that has taken place in Ireland over the last couple of decades," said Irish Prime Minister Leo Varadkar, according to the Irish Independent. "The public have spoken. The result appears to be resounding in favor of repealing the Eighth Amendment," which gives an unborn child the same right to life as a pregnant woman.
The counting of votes in Friday's referendum started Saturday morning and is expected to be over by the evening.
An Irish Times/Ipsos MRBI exit poll suggested that voters backed lifting of the abortion ban by 68 percent to 32 percent, and an RTE/Behaviour & Attitudes poll indicated it was 69 percent to 31 percent.
The apparent decisive victory "demonstrates to me that we are a country that is not divided but a country that is united, a country that says that we respect women, that we trust women and that we support them in the choices and decisions they make," Varadkar added.
Political leadership in the country has said lawmakers will promptly pass new legislation to allow abortion up to 12 weeks, or as late as 23 weeks if the baby has abnormalities, the mother has a medical emergency in which her life is at risk, or the mother suffers from depression.
The Irish Family Planning Association hailed the vote. "The Yes vote ends decades of stigma, shame and silence around abortion and unintended pregnancy. It ends the rejection and abandonment of women by the state," its chief executive Niall Behan said in a statement.
Pro-choice campaigners argued that abortions were already happening in the country as over 3,000 women travel to Britain every year for terminations and others order pills illegally online.
However, pro-life campaign Save the 8th called it a tragedy.
"The Eighth Amendment did not create a right to life for the unborn child — it merely acknowledged that such a right exists, has always existed, and will always exist," the campaign said in a statement Saturday. "What Irish voters did yesterday is a tragedy of historic proportions. However, a wrong does not become right simply because a majority support it."
Abortion has only been legal in Ireland in medical emergency cases or if three doctors agree that a mother is at risk of suicide; and it was not legal in cases of rape, incest or fetal abnormalities.