Is it Biblical for Women to Lead in Politics, Military? Albert Mohler Answers
Is it biblical for a woman to be a political or military leader? A Christian lady asked Dr. R. Albert Mohler Jr., president of The Southern Baptist Theological Seminary, to answer this question for his podcast, "Ask Anything: Weekend Edition," on Saturday.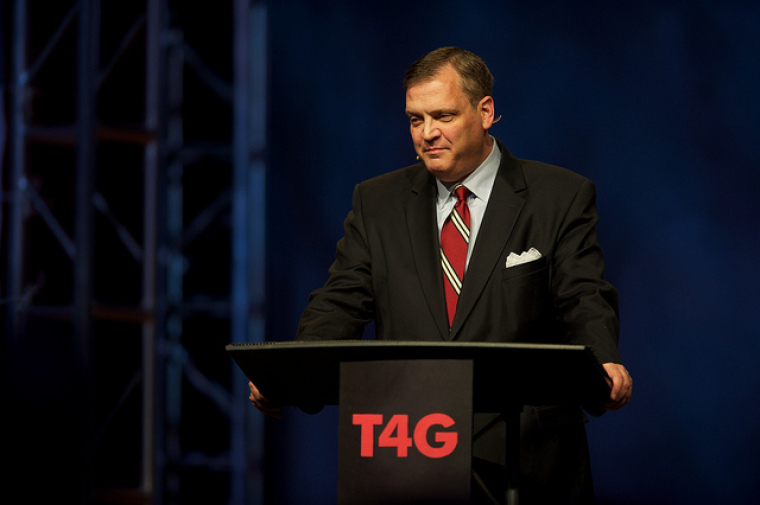 Mohler began by responding to the "sensitive and perceptive" question by saying that politics is an important human endeavor because "God gave government to us for a purpose."
But what is the woman's role in politics?
"God has given us a pattern of relationships and responsibilities between men and women especially in two spheres... the church and a home," Mohler told the listeners. "The Scripture is very clear that men, for instance… not all men but certain men… are called into the teaching office of the church. And there's a distinction between men and women in terms of that spiritual responsibility in the church."
That is true also in a home, he added. There's a pattern that is given in the Scripture in terms of the responsibility of the husband over the responsibility of the wife, the responsibility of the father over the responsibility of the mother.
"Both [are] equally made in the image of God, but with a complementary set of assignments, and with a set of priority and authority that is invested in the man who is called to teach and also called to lead."
But there are different spheres of human involvement, Mohler said. "There's an artistic sphere and there's a cultural sphere; there is, of course, a political sphere, and there's an economic sphere, and … there's a military sphere as well..."
Do the same principles pertain in all these spheres?
"Even in creation, it was very clear that there was a responsibility given to Adam and Eve together, but there was a complementary relationship between them," Mohler pointed out, explaining that God said of Adam that it's not good for man to be alone, so He will make for him a helper or a complement fitting to him.
"I'm not sure we can give a definitive answer in terms of women serving in economic leadership, in cultural leadership or in political leadership... But the answer is not necessarily 'no.' ...Women in the Scripture have had very important responsibilities," Mohler said, referring to Lydia in Philippi, who was involved in business, as an example.
There's "no one flat principle" that deals with the question of the role of women in politics for all times, he stressed. "In general, men need to grow up and take responsibility and fill these arenas with as much leadership as possible. But that doesn't mean that there's never a time for women to lead."
Mohler shared that in his home he's got a picture of him and his wife with former British Prime Minister Margaret Thatcher, who is a "heroine to me" and was "historically necessary to protect the values we hold dear."
God does use women in some very strategic roles in both economics and politics, Mohler said. "In military, I don't think I'd exempt that, in terms of that kind of a civilian leadership... It's very important that women not be in combat. I think that's a very clear principle in the Scripture… that men are to be the protectors of women. We're not to ask women to be the protectors of men in that sense."