Is Justin Bieber Leading People to Christ on Purpose Tour?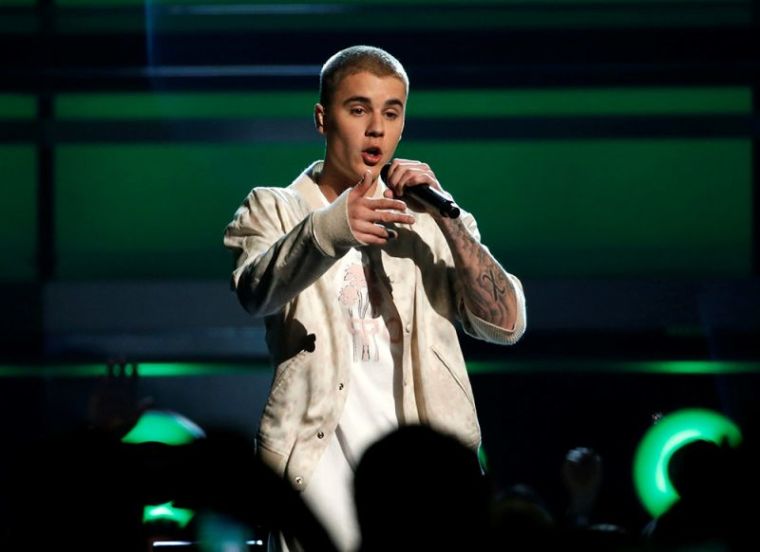 Is Justin Bieber leading people to Christ on his Purpose tour?
According to The Sun newspaper, sources are claiming that the 22-year-old singer has been sharing his Christian faith with the opening acts who've been performing on his Purpose tour.
"Backstage on his Purpose tour, Justin has been sitting down with his opening acts and encouraging them to put Christ before everything. His aim is to convert the people he loves and warn other stars against the evils of the industry," the source reportedly told the London tabloid.
"Justin's life changed for the better since he found God and he has been making better decisions now that he has found peace within his faith. After seeing so many other celebs go off the rails, he wants to help his friends find the joy and happiness he has."
While Bieber has yet to comment on the reports, he has been vocal in the past about the impact his Christian faith has had on his life. The Canadian singer told GQ magazine in an interview earlier this year that his relationship with God has developed him into a better person.
"I feel like that's why I have a relationship with Him, because I need it. I suck by myself," Bieber told GQ. "Like, when I'm by myself and I feel like I have nothing to lean on? Terrible. Terrible person."
Although he also admitted to doing "stupid" things in recent years, the "Sorry" singer said his actions would be worse without God.
"If I was doing this on my own, I would constantly be doing things that are, I mean, I still am doing things that are stupid, but it just gives me some sort of hope and something to grasp onto," Bieber said. "A feeling of security, and a feeling of being wanted, and a feeling of being desired, and I feel like we can only get so much of that from a human."
The pop star also said he's been hurt by people in the past and recognizes that he cannot rely entirely on others in the way he can with God.
"I've had people that burned me so many times," Bieber told GQ. "If we invest everything we have in a human, we're gonna get broken."
While Bieber has millions of fans worldwide, the singer said he encourgaes people to worship God, and not to treat him like an idol just because he's a celebrity. 
"I just want to get to a place where I just want people to know humans aren't meant to be worshiped. So when a human is being worshiped, this is dangerous," he told the Mirror last February. "It does nothing but give you pride.
"I would really suggest to people, 'Don't put your faith in me.' Because I'm gonna disappoint you every time," he said. "Yeah. It's scary. But I want them to know that I'm not going to be able to solve their problems. I'm not that higher power."