Is Netflix's 'The Crown' Telling Truth About Queen Elizabeth's Close Relationship With Billy Graham?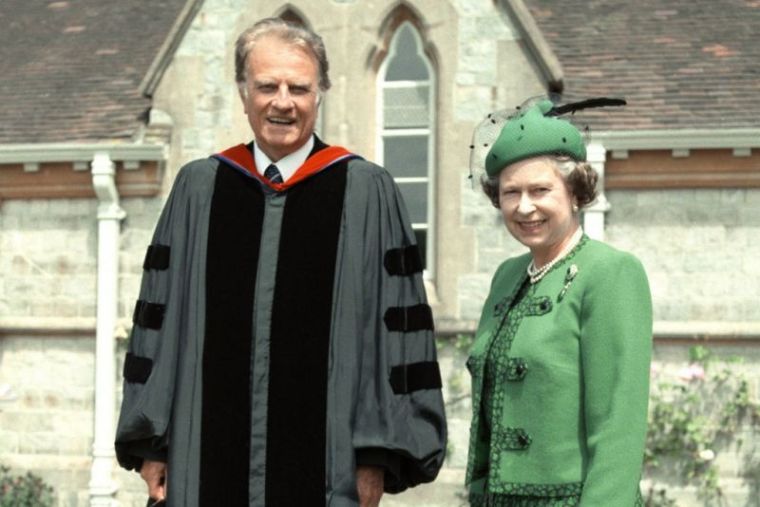 "The Crown" on Netflix introduces Queen Elizabeth's Christian faith as well as her close relationship with world renowned evangelist Billy Graham. This article will explore whether or not the portrayal of their friendship is accurate.
The devout Christian faith of Queen Elizabeth II is a running theme on the new Netflix series "The Crown." Her Majesty is often shown kneeling by her bedside in prayer. Perhaps her petitions are on behalf of her country as the head of the Church of England, the mother church of Anglicanism worldwide.
American evangelist Billy Graham is introduced in the second season of the series as the queen is shown wrestling with her faith and the concept of forgiveness due to feelings of betrayal by a family member.
The Washington Post gives a breakdown of the episode featuring Graham (spoilers ahead):
"'The Crown' shows the queen sipping her tea while watching the evangelist on television preach to a packed stadium. Even though several of her family members seemed befuddled by Graham, his fiery preaching style piqued the queen's curiosity, and she asked for a private meeting with him. 'I think he's rather handsome,' the queen tells her husband.
"'You do speak with such wonderful clarity and certainty,' Elizabeth, played by Claire Foy, tells Graham. After he delivers a sermon for the royal family at Windsor Castle, the queen says that she felt 'a great joy' to be 'a simple congregant, being taught, being led ... to be able to just disappear and be... 'A simple Christian,' Graham replies. 'Yes,' Elizabeth says. 'Above all things, I do think of myself as just a simple Christian.'"
Several media sources attacked "The Crown" at the top of the year, for taking artistic liberties with true historical facts in the new season. According to The Telegraph, a former classmate of Prince Charles' school has condemned "The Crown" for its "untrue and inaccurate" storyline about the Prince's school days, claiming the on-screen version of Gordonstoun (a boarding school in Scotland) does not "remotely resemble" the reality.
Royal historian Hugo Vickers also analyzed every episode of season one and two of the series in an attempt to highlight what's true and fiction in the acclaimed Netflix drama, finding things "partly true and partly false."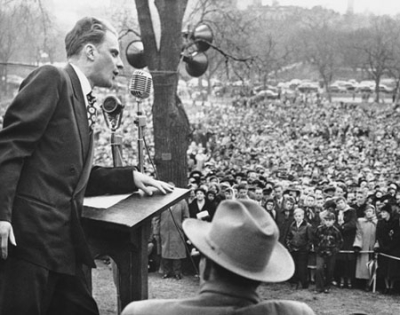 However, the queen's faith and relationship with Graham was actually confirmed to be true by the evangelist's own writings in a book he released in 2007.
In Graham's autobiography, Just As I Am, the man of faith wrote, "No one in Britain has been more cordial toward us than Her Majesty Queen Elizabeth II. Almost every occasion I have been with her has been in a warm, informal setting, such as a luncheon or dinner, either alone or with a few family members or other close friends."
Graham, now 99, also noted in his book that the queen's official position "has prevented her from openly endorsing our Crusade meetings."
"But by welcoming us and having me preach on several occasions to the royal family at Windsor and Sandringham, she has gone out of her way to be quietly supportive of our mission," Graham said.
Graham expressed his admiration for the queen as well, stating that she is "unquestionably one of the best-informed people on world affairs" he's ever met, and he "found her highly intelligent and knowledgeable about a wide variety of issues, not just politics."
In 2016, the Billy Graham Evangelistic Association published an article further solidifying the relationship between Graham and Queen Elizabeth.
"The BGEA has a long history of ministry in London, and the Grahams have visited with the royal family on more than one occasion," the association stated.
Follow Jeannie Law on Twitter:
@jlawcp