Is Russell Wilson Influencing Ciara's Faith? Singer Tweets Bible Verse Amid Dating Rumors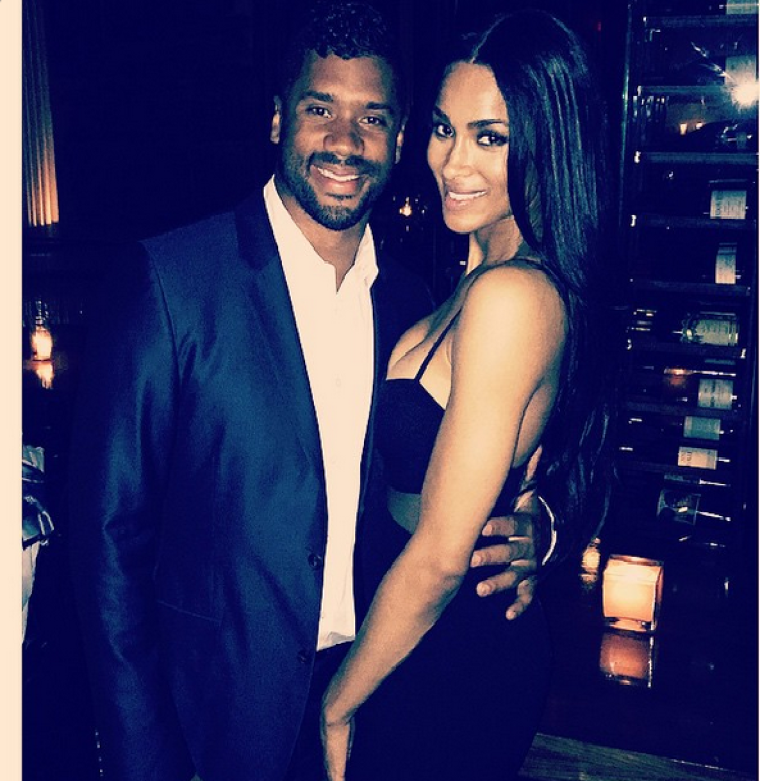 Russell Wilson, the Christian Seattle Seahawks quarterback rumored to be dating sultry pop singer Ciara Harris, now has some onlookers wondering if he is also discipling her after she tweeted a scripture from Habakkuk touting vision.
Wilson, 26, has been vocal about his Christianity on social media where he often tweets Bible verses and makes it clear that he is a "Jesus follower" who is "too blessed to be stressed" and "too anointed to be disappointed."
Ciara, the 29-year-old entertainer who portrayed a preacher's daughter in the 2010 movie "Mama I Want to Sing," on the other hand, is not known to publicly discuss her faith.
Wilson and Ciara have been exchanging messages on and off social media for weeks and on Sunday she appeared to have picked up his habit of tweeting Bible verses.
"Write the Vision, Make it Plain, Habakkuk 2:2," she tweeted
While it is unclear if Wilson has influenced Ciara's faith or even her tweet, the NFL player feels blessed to have the singer in his life.
When Ciara announced that she would be modeling new looks for fashion designer Roberto Cavalli's upcoming fall-winter line, Wilson complimented her in a tweet saying: "I would say #LuckyGuy, but I don't believe in luck. ... #BlessedMan."
Minutes later, Wilson glorified God for the people in his life.
"#Grateful for how far God has brought me and continues to Love me," he tweeted. "The amazing people I have in my life just makes me Praise Him!"
Until Ciara, the NFL player has not publicly appeared with any woman since announcing plans to divorce his wife of two years, Ashton Meem, in 2012. Wilson appeared with Ciara at the Japan state dinner at the White House in April. The pair held hands, and she even called him "baby," according to The Washington Post.
Before that, they were also spotted at a Mariners game. Since the Japan state dinner, they have been seen at San Antonio's River Walk where Wilson was seen pushing the singer's 1-year-old son Future's stroller and holding the boy to shield him from rain on the Memorial Day weekend.
Ciara shares a child with hip-hop star Future, whom she broke off an engagement to last year.
Even though she's not as vocal about her spiritual beliefs as Wilson, Ciara previously said her son is the greatest gift that God has given her.
"Honestly, I feel like everything in life happens for a reason and my son has been the greatest gift that God has given me in my life and been the most game-changing thing that's happened to my life, in a necessary way," she said on Power 105.1 FM's syndicated radio show, "The Breakfast Club" earlier this year.
The Christian Post reached out to Ciara's representatives to inquire about her faith, but did not receive a response in time for the publication of this story.