Is USAID Defying Trump's Orders to Aid Christians in Iraq?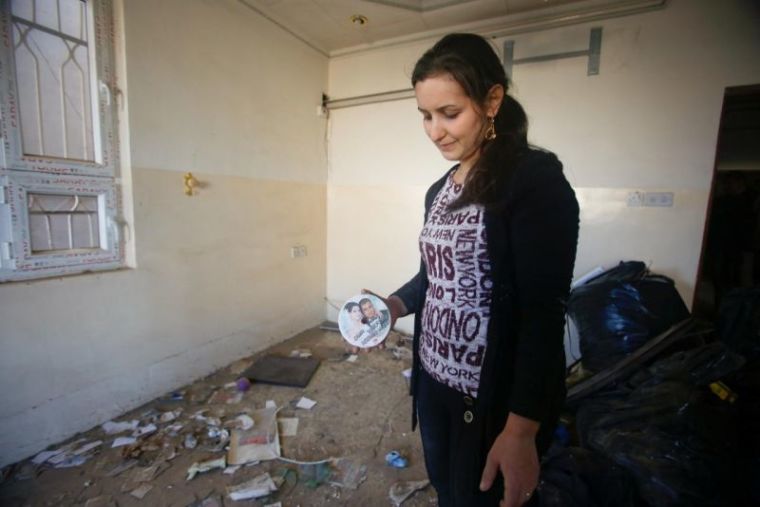 The USAID is stalling President Donald Trump's initiative to stop funding "ineffective" relief efforts at the United Nations and provide support directly to persecuted Christians and other minorities in the Middle East through the agency, said Laura Ingraham on her show "The Ingraham Angle."
The U.S. government says Iraqi and Syrian Christians are undergoing a genocide "so why aren't they getting the help they need?" asked Ingraham on her Fox News show Friday, adding that USAID, which is the government agency for administering civilian foreign aid, is  a "deeply entrenched government bureaucracy" and is "dragging its feet" on implementing the Trump administration's agenda.
The benefits have gone largely to those form the Muslim faith, she added.
Vice President Mike Pence announced last month at the annual "In Defense of Christians" summit that the government "will no longer rely on the United Nations alone to assist persecuted Christians and minorities in the wake of genocide and the atrocities of terrorist groups," and "provide support directly to persecuted communities through USAID."
"The United States will work hand in hand from this day forward with faith-based groups and private organizations to help those who are persecuted for their faith. This is the moment, now is the time, and America will support these people in their hour of need," Pence said.
Ingraham said sarcastically that an agency spokesperson told her that the next step is a "workshop on proposals" in January 2018, which is winter "when these populations are most vulnerable."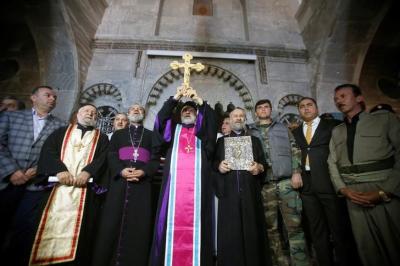 "And the agency announcement said nothing about cutting off funding to the U.N. as Pence originally declared," she pointed out.
The population of Christians have fallen in Syria and Iraq by almost 80 percent, and U.N. camps there are filled with Islamic State infiltrators, so Christians do not go into these camps, Rep. Brian Babin, a Republican from Texas, tells Ingraham.
"It's so important for the tax dollars of the United States to go directly to these persecuted groups, rather than through the corrupt and the obviously incompetent U.N. agency," Babin says, urging Congress to "step up to the plate."
There are hundreds and thousands of Christian refugees, who are survivors of ISIS' genocide, added Nina Shea, a senior fellow at Hudson Institute.
She said the U.S.-led coalition has liberated their towns and they are desperate to go back home in northern Iraq, and points out that monetary help is needed now as they have spent four winters in displacement.
Shea warned last month that Iraqi Christian communities are in dire need of humanitarian and reconstruction assistance as they continue to receive a minimal amount of aid from the U.S., and as Iranian-backed militias and Shiite Muslims have moved into villages and towns where Christians once lived.
"That Consolidated Appropriations Act (of 2107) has essentially been ignored by the State Department," Shea, who served for 12 years on the U.S. International Commission on International Religious Freedom, told The Christian Post.
As the Christian population in Iraq has decreased from over 1.4 million to less than 250,000 in the last 15 years, Shea, wrote an op-led recently arguing that the Trump administration is "making the situation worse by continuing Obama's policies that effectively exclude these non-Muslims from U.S. aid in Iraq."
On Sunday, churches and Christians across the United States will pray for persecuted believers to observe the International Day of Prayer for the Persecuted Church.