Is YouTube Targeting Christians and Conservatives With Its Advertising Policy?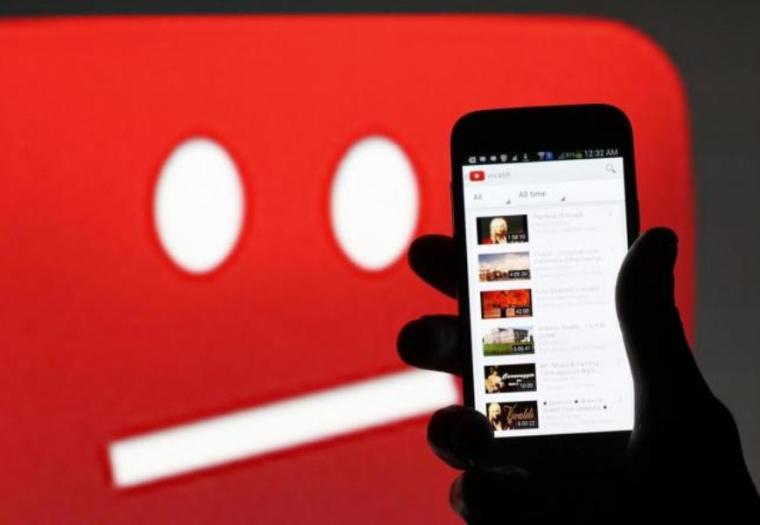 "As far as I can tell, every single video dealing with [Planned Parenthood] or LGBT or Islam has been demonetized, and everyone that has been reviewed so far has been confirmed as not suitable for advertising," he explained. "However, theological debates and Bible teaching videos that have been reviewed have now been approved. So it's clear which videos [YouTube] is saying are NOT suitable."
"So the lines have been drawn very clearly," he added. 
In an email to CP, Brown highlighted videos that were confirmed as not suitable for advertisers by YouTube reviewers. Two of those videos are titled "Planned Parenthood CEO Cecile Richards' Attempt To Dismiss Viral Video Backfires" and "No, You Cannot Choose Your Gender."
Brown explained that despite the manual review reinstating some of the ministry's videos, its YouTube advertising revenue is still down about 70 percent.
As YouTube's advertising policy aims to give advertisers more control, YouTube explained in a blogpost that the new advertising guidelines aim to take a "tougher stance on hate speech."
YouTube's "advertiser-friendly content guidelines" outlines what kind of content is "not eligible for advertising."
The advertising guidelines specifically state that videos that include "hateful content" or "controversial issues and sensitive events" will not be eligible for ads.
"Video content that promotes discrimination or disparages or humiliates an individual or group of people on the basis of the individual's or group's race, ethnicity or ethnic origin, nationality, religion, disability, age, veteran status, sexual orientation, gender identity, or other characteristic that is associated with systemic discrimination or marginalization is not eligible for advertising," the guidelines' section on "hateful content" states. 
In addressing "controversial issues and sensitive events," the document explains: "Video content that features or focuses on sensitive topics or events including, but not limited to, war, political conflicts, terrorism or extremism, death and tragedies, sexual abuse, even if graphic imagery is not shown, is generally not eligible for ads. For example, videos about recent tragedies, even if presented for news or documentary purposes, may not be eligible for advertising given the subject matter."
In a March blog post, YouTube Chief Business Officer Philipp Schindler clarified YouTube's renewed commitment to making sure brands' ads do not appear on video content that is not aligned with their values.
"We know advertisers don't want their ads next to content that doesn't align with their values. So starting today, we're taking a tougher stance on hateful, offensive and derogatory content," Schindler wrote. "This includes removing ads more effectively from content that is attacking or harassing people based on their race, religion, gender or similar categories. This change will enable us to take action, where appropriate, on a larger set of ads and sites."
Although YouTube's new advertising strategy is meant to help ensure advertisers don't have their ads appearing on YouTube videos they might disagree with politically or morally, Brown told CP that he believes that YouTube's advertising policy is being applied unfairly.
"From my vantage point, YouTube is not using their policy fairly," he asserted. "There's strong evidence that conservative content is being targeted, meaning that, if you adhere to the leftist, party line, your videos are not controversial or hateful. But if you address the same subject from a conservative point of view, even with civility and fairness, your content will be deemed controversial and/or hateful, hence, not suitable for all advertisers."