Is YouTube Targeting Christians and Conservatives With Its Advertising Policy?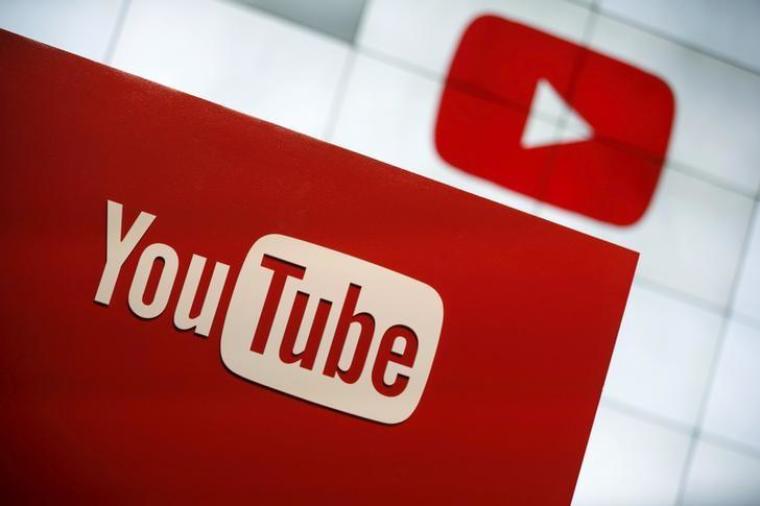 Since YouTube enacted a new advertiser-friendly strategy in March that gives more control to brands over where their ads show up on the online video sharing platform, alarms have been sounded that YouTube may be unfairly demonetizing videos posted by Trump supporters, conservatives and Christians.
As reports have surfaced in the last few months showing that conservatives of many stripes have had their videos marked as "unsuitable for all advertisers" by the Google-owned platform — thus making them ineligible to receive advertising revenue — YouTube is urging video uploaders who feel their videos have been demonetized unfairly, to appeal for "manual review."
A YouTube spokesperson told The Christian Post in an email Sunday that the advertising strategy adopted in March has not only negatively impacted conservatives but has also impacted "political channels on the right and left."
"Back in March, we announced to creators steps we were taking to give advertisers more choice and control over the types of content they run their ads against," the spokesperson explained. "We asked creators across the platform to appeal any video that they felt was incorrectly classified by our automated systems. No system is perfect and every appeal helps our systems get smarter over time."
"Sometimes our systems get it wrong, which is why we've posted several blogs and in-product notices suggesting creators appeal if they feel we made a mistake," the spokesperson added. "Channels of all types — gamers, vloggers, political channels on the right and left — have successfully appealed demonetizations."
Over the last few months, one conservative after another has complained that YouTube has demonetized their videos or has refused monetization.
Most recently, CP reported that Elizabeth Johnston, a conservative Christian homeschool mom living in Ohio who runs the popular "The Activist Mommy" blog and YouTube page, had requests for her videos to be monetized rejected by YouTube.
Dr. Michael Brown, a conservative radio host whose ministry operates the "AskDrBrown" YouTube account, wrote an op-ed in August, explaining that YouTube demonetized most of the account's videos and that the ministries' advertising revenue from YouTube has dropped by over 65 percent because of the demonetization.
It was also reported in late August that a series of videos posted by an account tied to former presidential candidate and former Congressman Ron Paul, the "RonPaulLibertyReport," were also demonetized and marked "unsuitable for all advertisers." At the time, Daniel McAdams, co-producer of the Ron Paul Liberty Report, told RT America that the program is merely "a news analysis discussion from a Libertarian and anti-war perspective."
Additionally, pro-Trump YouTube sensation "Diamond and Silk," sisters from North Carolina who regularly post their pro-Trump views on their YouTube page that has over 100,000 followers, said in August that YouTube prevented about 95 percent of their videos from being monetized on the grounds that they were "unsuitable for all advertisers."
The YouTube spokesperson told CP that although the website primarily relies on machine technology to initially review the over 400 hours of videos uploaded every minute to mark those unsuitable for advertisers, creators like "Diamond and Silk" and Ron Paul have had ad eligibility reinstated on their videos after human review.
"Many creators, including Diamond & Silk and Ron Paul, have appealed and successfully had ads reinstated on their videos," the spokesperson stated.
However, McAdams told CP in an email Friday that even though some of the Ron Paul Liberty Report videos have been reinstated for advertisement eligibility by YouTube reviewers, he does not see "any improvement in how YouTube is treating Ron Paul's Liberty Report."
"No, all of the Ron Paul Liberty Report videos have not been re-monetized," McAdams explained. "Even if some of the past Liberty Report episodes had been switched from 'not suitable for advertising' to 'suitable for advertising,' it makes little difference to our ability to monetize the program. Allowing a three-month old analysis of a news event to suddenly have advertisements has little to no effect, as interest in the topic has largely faded after the first 24 or so hours."
McAdams added that even after YouTube does revise its refusal and make Ron Paul Liberty Report videos eligible for advertisements again, YouTube is still not putting ads in their videos.
"So we are determined to be 'eligible' for ads, but they do not place the ads on our episodes," McAdams stated. "When we submit videos for monetIzation with YouTube, one of two things invariably happens: most often the episode is automatically rejected and we are forced to submit to a lengthy review process ... or, less often, a video will be 'approved' for ads and within 24 hours suddenly unapproved."
The Christian Post reached out to "Diamond and Silk" for comment. However, no response was received by press time.
Brown, who is a Jewish believer in Christ who frequently voices his conservative opinions on social issues, also appealed for manual review of advertising eligibility for his ministry's videos.
Brown told CP this week that while YouTube's human reviewers reinstated demonetized videos that focused on theological debate and Bible teaching, other videos where Brown is critical of things like Planned Parenthood, radical Islam and LGBT issues, were "confirmed as not suitable for advertising."