ISIS Awards $10K to Winners of Quran Reciting Contest in Mosul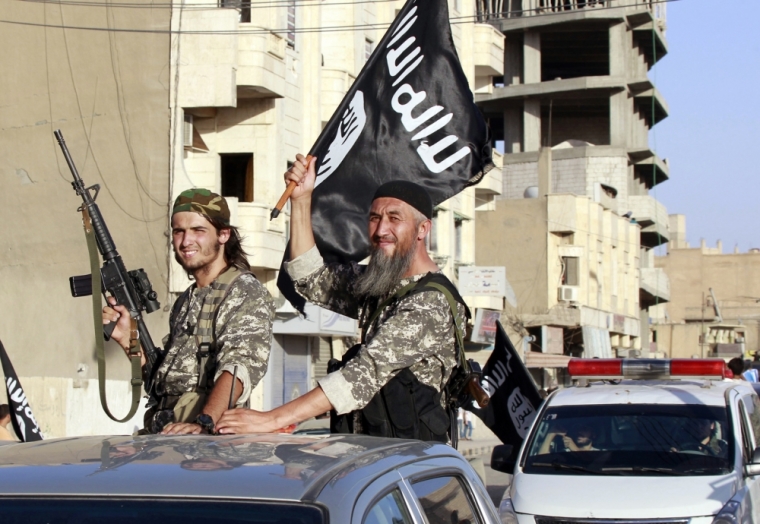 The Islamic State terrorist organization has awarded $10,000 to four winners of a recently held Quran reciting contest in Iraq, the IS-affiliated Amaq news agency has reported.
According to Amaq, the contest was divided into four different levels and hundreds of people from different IS strongholds participated in regional qualifiers that led up to a national final.
The top-three participants in each region advanced to the final contest, which was held in IS' largest Iraqi stronghold, Mosul.
A video posted to YouTube by Amaq shows various participants in the final, both male and female, reciting the Quran in song form in a conference room inside a Mosul hotel. The recitations were judged by a special committee of IS leaders .
The end of the video shows an IS leader announcing the various winners of the contest.
The winners of each of the four levels were presented with a certificate and given $10,000 as a prize. Others who advanced to the final competition in Mosul but were not victorious were given a consolation prize of $1,000 per person.
According to Breitbart, one of the grand prize winners was a blind man from the Nineveh region who knew the entire Quran by heart and recited it without one mistake.
Heavy.com reports that IS caliph Abu Bakr al-Baghdadi made his first public appearence in 18 months at what appears to have been one of the regional qualifying Quran reading contests in Fallujah, Iraq earlier this month.
Baghdadi, who has laid low since he gained notoriety in 2014 when he declared himself as the leader of the barbaric terrorist group, was thought to have been killed or severely wounded in an airstrike last year. The United States has placed up to a $10 million bounty on Baghdadi.
Breitbart previously reported in June that IS had sent out pamphlets advertising a Quran reciting contest that was to be held during Ramadan.
Rather than being rewarded $10,000, the pamphlet explains that the top-three winners of the contest were to be given Yazidi sex slaves as grand prizes. The fourth place winner was to be given about $535.
"Allah willing, winners will be chosen between 21 Ramadan 1436 and 27 Ramadan 1437," the English translation of the pamphlet reads. "We ask allah the great to ease and help you on your way in serving him as he desires."