ISIS Battle Kills 67 Soldiers; Terror Group Advances on Final Military Air Base in Syria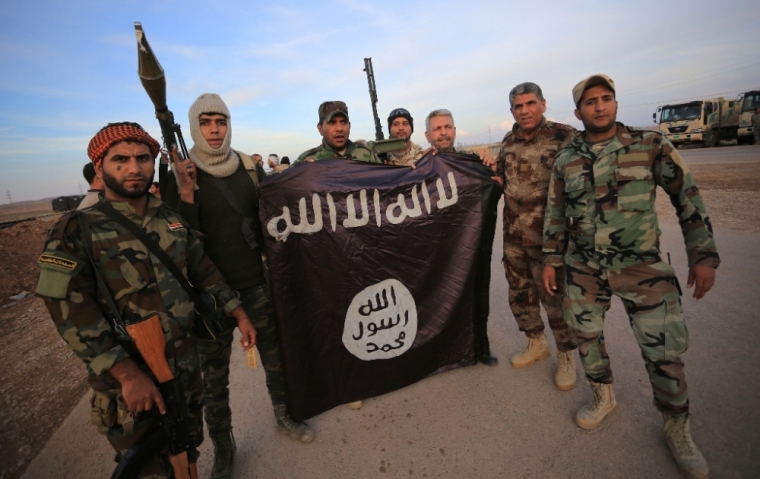 Terror group ISIS reportedly killed at least 30 soldiers on Friday on its way to capture the last remaining military air base in Syria. The major battle took place at al-Jafra village near the military airport, where 37 ISIS fighters were also killed.
The Syrian Observatory for Human Rights reported that the jihadists, who have captured a number of cities across Iraq and Syria, have now reached the gates of the airport, despite a number of ground battles with local forces and airstrikes by the U.S.-led coalition.
The death count in the battle against the Islamic militants has been rising day by day, with SOHR reporting that at least 129 people were killed in Syria on Wednesday alone. Airstrikes on ISIS on its way to the military airport in Der-Ezzor province have also injured a number of civilians, though exact numbers on the wounded were not available.
According to Al Jazeera News, ISIS members uploaded a new video claiming that they have taken control of the village near the military airbase, celebrating their victory. The airbase is both strategically important in the war for control over Syria, as well as its access to rich oilfields. The government of President Bashar Al-Assad has been fighting back against ISIS, though it has not aligned itself with the U.S.-led coalition.
In an earlier interview, Assad said that the coalition's airstrikes have not achieved their objective of slowing down ISIS.
"The Syrian army cannot be everywhere at once. Where it is not present, terrorists take the opportunity to cross borders and infiltrate in one area or another," Assad told French magazine Paris Match.
"It isn't true that the strikes are helpful. They would of course have helped had they been serious and efficient. We are running the ground battles against Daesh (Arabic pronunciation of ISIS), and we have noticed no change, especially with Turkey providing direct support to these regions," he added.
Reuters noted on Thursday that despite nearly three months of airstrikes, ISIS has surrendered few of the territorial gains it has made since its rise this past summer. The ISIS militants have also had to battle on the ground various groups, including Iraqi and Syrian soldiers, Shi'ite and Kurdish militias and rival Syrian Sunni Muslim rebels, but have only lost a few towns on the edges of the Iraqi border.
Islamic State leader Abu Bakr al-Baghdadi has noted the lack of success of the U.S.-led airstrikes, and said in a speech three weeks ago:
"The Crusaders' air strikes and constant bombardment day and night of Islamic State positions have not prevented its advance."
In October, the American Pentagon said that the airstrikes have damaged a number of ISIS-held oil installations, command facilities and training camps.
Secretary of State John Kerry has also claimed that the over 1,000 airstrikes carried out across the region are having a significant impact.
"It is much harder now than when we started for Daesh to assemble forces in strength, to travel in convoys and to launch concerted attacks," Kerry told reporters earlier this week.
"No large Daesh unit can move forward aggressively without worrying what will come down on it from the skies."