ISIS Beheads Woman as Sick Wedding Present for Rival, Says Defector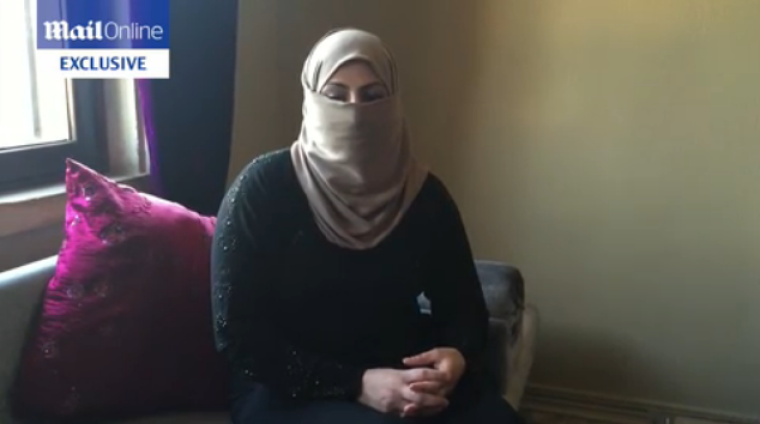 The Islamic State terrorist organization in Syria has beheaded an "infidel" woman as a wedding present to a Shariah judge, according to an IS defector.
In an interview with the Daily Mail, a 27-year-old female IS defector, who is referred to by the pseudonym of "Leena," recounted the many horrors that made her desperate to escape IS' rule in the Syrian town of Mayadin.
Leena stated that in one particular instance the so-called IS caliph, Abu Bakr al-Baghdadi, sanctioned the beheading of a female IS judge named Um Abdullah because a rival female judge named Roaa Um Khotaba al-Tunisi from Tunisia requested that she be allowed to kill an infidel as a wedding present.
After al-Tunisi lost her jihadi husband in battle, IS wanted her to get married again, but she would only agree to do so if she was allowed to behead someone.
Although Baghdadi granted the judge's request, he stated that in order to remain in accordance with the group's strict separation of the affairs of men and women that al-Tunisi could only behead a female. Baghdadi then allowed al-Tunisi to behead Um Abdullah, who had been previously accused of spying.
The report states that Um Abdullah, who was also Leena's boss, likely did not commit any act of espionage and her execution was likely the result a power struggle within the Hisbah force in Mayadin.
"For her wedding present she asked the emirs to cut off the head of a kuffar, an unbeliever. Her request went to the top of IS, Abu Bakr al-Baghdadi, who considered it for a long time," Leena said. "Finally he said she could have a prisoner beheaded, but it had to be a woman. At about the same time my judge, Um Abdullah, disappeared. She had been accused of being a spy, working for the Saudi Intelligence Services. She was captured and taken to jail."
"The Tunisian, Roaa Um Khotaba al-Tunisi, asked for head of Um Abdullah and she was sentenced to death," Lenna added. "When I asked others in Hisbah what she had done, I was told not to ask, for my own safety."
Leena said that Umm Abdullah was a kind judge that handed down fair and non-cruel punishments.
"Um Abdullah was married with four children. She was kind," Lenna explained. "'If the woman brought to her was poor she would give her a very small fine. One time she had to sentence a woman to a beating, so she beat the woman with her pencil so it would not hurt but still be within the law."
In another heinous instance recounted by Leena, another woman was beheaded by the religious police after she was accused of being a spy for the Syrian regime of President Bashar al-Assad.
Leena explained the woman had sent messages to her sister through the mobile application WhatsApp complaining about the hardships of life under IS, and added how she wasn't getting paid.
"They said she was connected to Assad regime, a spy. After that, we heard that she had been talking to her sister using the WhatsApp. She was in Damascus. She told her sister that life was very difficult under IS and she used the word Daesh," Leena explained. "'We are all under pressure,' she said. 'We can't go on.' She wasn't receiving her salary and couldn't travel to collect it. 'We are in trouble,' she said. Because of that, the Egyptian judge gave her the death penalty."
Although ISIS killed the woman for speaking negatively about the caliphate, Leena asserts that the woman was simply being honest with her sister about life in the caliphate.
Leena also detailed the abuse suffered by another woman who was wrongly accused of engaging in premarital sex.
The woman received 80 lashes before she had the chance to prove she was married. After the woman received her cruel punishment, her husband showed up with a marriage certificate to prove their marriage.
"She was brought before an Egyptian judge, a monster, a devil. She sentenced the Syrian woman to a terrible beating. She was whipped like an animal – 80 lashes, in the main square in front of everyone," Leena asserted. "Then the man turned up with his marriage contract and proved she was his wife. But it was too late."
Leena further explained that Egyptian and Tunisian judges can be the worst IS has to offer, as they don't care if a victim is innocent.
"The Egyptians and the Tunisians were nothing better than thieves," Leena argued. "They did not care if someone was guilty or not, they would start to beat them before the judge had investigated their crime."