ISIS Blows Up 4-Year-Old Boy With Suicide-Belt After Executing His Father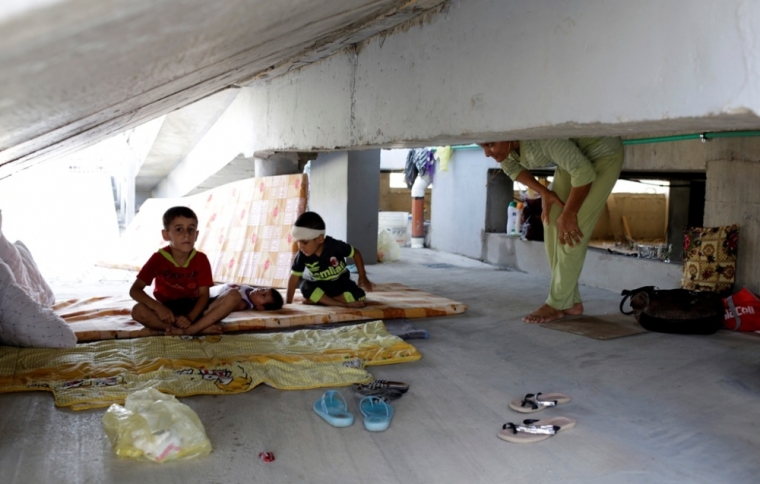 The Islamic State terror group in Iraq strapped a bomb to a 4-year-old boy and blew him up after killing his father, who was accused by its militants of participating in an attack that killed two of its gunmen, according to an official of an Iraqi militia.
IS militants murdered the boy with "a bomb that was attached to the child through a remote-controlled device so that his organs would be blown apart," Jabar el-Maamouri, a senior official with an Iraqi government-backed Shiite militia, the Popular Mobilization Forces, said, according to AhlulBayt News Agency.
"ISIS executed the boy's father a week ago who they accused of participating in an attack on one of their outposts a month ago that killed two IS gunmen," el-Maamouri added.
The Al-Shirqat district, where the two incidents took place, is controlled by IS, which has captured large territories in Iraq and Syria.
The news agency also reported that the Sunni terror group, which seeks to establish a caliphate in the Levant region and beyond, recently "wiped out a village after its residents rebelled against the group" in the Nineveh Governorate.
In a recent propaganda video, titled "To the Sons of Jews," IS showed child soldiers executing shackled prisoners in a "game" of hide-and-seek.
A group of young IS trainees were then shown studying and practicing martial arts with an instructor. The next seen showed the selection of six of the young recruits, all masked and apparently below the age of nine, by the instructor to play the "game."
They were shown as stalking six tied-up victims in an ancient fortress, shooting five of them in the head from close range and then beheading the sixth one. The prisoners were all accused of spying in the IS territory.
In its English propaganda publication, IS earlier sought to justify its barbarity, saying it is "Islamic" to capture and forcibly make "infidel" women sexual slaves.
"Before Shaytan [Satan] reveals his doubts to the weak-minded and weak hearted, one should remember that enslaving the families of the kuffar [infidels] and taking their women as concubines is a firmly established aspect of the Shari'ah that if one were to deny or mock, he would be denying or mocking the verses of the Qur'an and the narration of the prophet … and thereby apostatizing from Islam," stated the IS' propaganda magazine "Dabiq," named after a site in Muslim apocalypse mythology.