ISIS Brides: 'Disgusting, Sex-Obsessed' Jihadis Only Want Women and Sex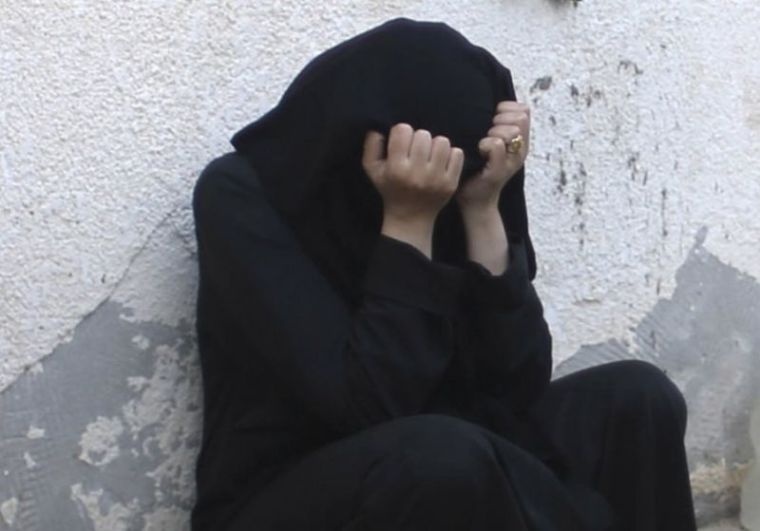 A number of women who served or were prepared to be used as brides for Islamic State fighters said that though the "sex-obsessed" jihadis talk a lot about Allah, what they really care about is "women and sex."
"They say they want to jihad for the sake of Allah, but what they want is only about women and sex. It's disgusting," an Indonesian woman named Rahma said in a CNN report.
Rahma said that she escaped Raqqa with her two sisters before they could be married to IS (also known as ISIS) fighters, but the three are now being kept with scores of other IS brides from various nationalities at a jail in Syria.
The women said that they did not know about the group's genocidal actions, which has included the mass slaughter of Yazidis, Christians and other minorities.
Another woman, named Saida, from Montpellier, in southern France, said that she flocked to IS' self-proclaimed caliphate in Syria after her previous husband died because she was drawn to starting a new life "with strong, devout men."
The IS brides noted, however, that the life that awaited them in this caliphate was much different from what they were expecting — "fighting in all female dorms, sex obsessed IS fighters, women divorced and remarried as many as six times."
Saida explained that when she arrived in Raqqa to join IS, she and other women were placed in a so-called "madafa" dormitory, where they were matched up with jihadi fighters.
"When the woman arrives in this madafa, she makes a sort of CV," Saida said. "She puts down her age, her name, what her personality is like, and what she looks for in a man. And men also post their CVs. It's 'dating.'"
"So you meet, you talk for 15-20 minutes, and then it's a yes or no. If they both agree then they get married. It's very quick," she added.
Fina, one of Rahma's sisters, noted that the radicals were not the "pure Muslims" they presented themselves as.
"I heard if they marry a widow they will get a thousand dollars," Fina said. "They ask me to marry in the morning and they want the answer from the night."
Noor, the second sister, said she was most shocked by the infighting in the all-female dorm.
"The manner of the women inside the dorm is very different, it is very far from Islam," Noor said. "[They have a] harsh manner, gossiping, shout at each other, back biting, and fighting between the women. Oh I was very surprised."
Another report from earlier in July on IS' escaped brides revealed more information about the jihadis' practices, such as purchasing virgins on sex slave apps, and raping girls as young as 9 years old.
Seven women shared their experiences with Arabic TV, revealing that the Islamic radicals would pay up to $10,000 for virgin sex slaves on apps.
"There was a lot of tension between the wives and the sex slaves," one of the women explained. "Some of the wives even divorced their husbands because of that. They were spending too much on the sex slaves, buying them the best make-up, clothes and accessories."
Some of the other wives revealed that IS leader Abu Bakr al-Baghdadi, whose fate is currently unknown following contradicting reports on whether he has been killed or not, had as many as four wives and 15 sex slaves.