ISIS Calls On U.K. Followers to Kidnap Non-Muslim Children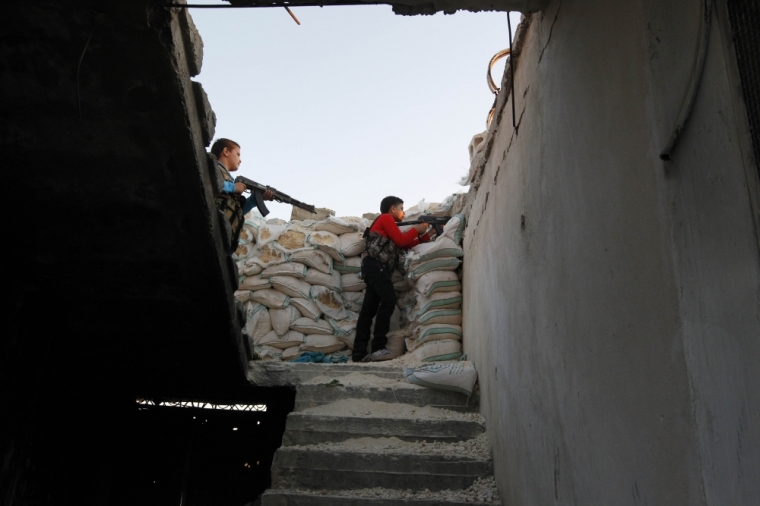 In its latest vile edict published in its online propaganda magazine, ISIS urged its terrorists to step up their twisted tactics by taking non-Muslim children. In its monthly Rumiyah magazine released at the end of last week, the terror group called on its brainwashed followers to abduct children based on the argument that they will "own them."
The command is accompanied by pictures of child members of the Kings College Choir of Cambridge, U.K. which consists of 16 boys between the ages 9 and 13 bearing the caption: "It is permissible to kidnap the children of the Harbi Kuffar (non-Muslims)."
The order claims, "If he (a Muslim) kidnaps them (non-Muslim) or their children, or subdues them in any way, then the lives and wealth of the harbi kuffar (non-Muslims) are permissible...they own them." ISIS has used kidnapping as a tactic before. It abducted hundreds of Yazidi children in Iraq to use them as slaves and train them as suicide bombers.
The magazine also carried a lengthy instructional article on seizing Westerners' wealth and possessions to fund terrorism. It reminded the members not to forget that their war is dependent on wealth. As such, they shouldn't seek advice but rather place their trust on Allah with regards to grabbing wealth.
It went on to explain that stealing the wealth of non-Muslims weakens them, threatens the security of their economies, strengthens and emboldens the believers, and prepares them for something greater than theft. This, it continued, is among the aspects of jihad that have been abandoned in this era except by those few who are truthful.
Thus, jihadists residing in non-Muslim lands are ordered not hesitate to take the wealth of the non-Muslim believers either by force or through theft and fraud. The magazine further instructed its followers to use the nonbelievers' wealth to purchase any required weapons and equipment to carry out operations in the enemy's homeland.