ISIS Could Use Ebola as Bio Weapon against US, Spain Says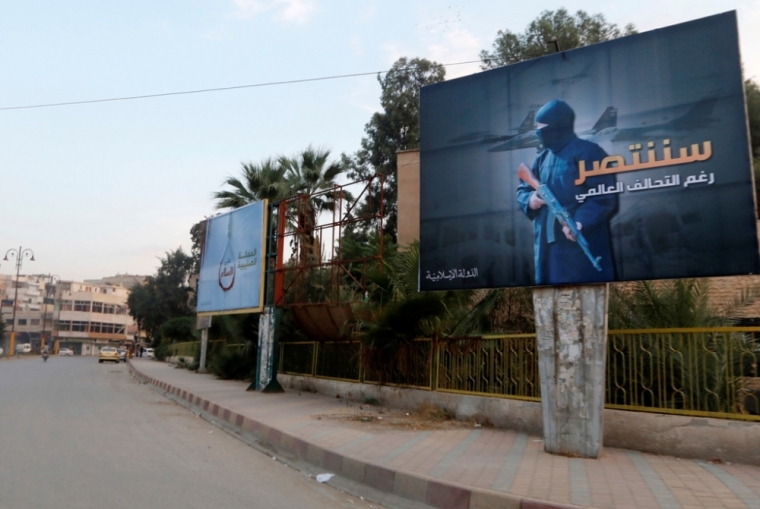 The Islamic State terror group is considering using the deadly Ebola virus as a biological weapon against Western nations, especially the United States, according to Spain's state secretary for security, who says online terrorist chat logs he has witnessed suggest the threat.
Francisco Martinez, Spain's state secretary for security, said he has seen online terrorist chat logs that show the use of biological warfare against the West is being discussed among supporters of the Islamic State, also known as ISIS or ISIL, the U.K.'s Mirror newspaper reported Friday.
The terrorists could do anything to kill people in the West, including stabbing people with needles poisoned with the virus, Martinez told the Spanish parliament.
Ebola, which can cause fever, vomiting and diarrhea, spreads through contact with bodily fluids such as blood or saliva. Since it began in West Africa in March, it has taken almost 5,000 lives.
There are "many examples" of such conversations, Martinez said, adding that "the use of Ebola as a poisonous weapon against the United States" was the topic of one of the conversations.
The Internet is an "an extension of the battlefield" for ISIS, which uses the Web for "threatening enemies through propaganda, preparing operations, exchanging information, ideological training, recruiting new members and acquiring finance," Martinez said, according to RT.com.
U.S. officials have not responded to the statement by the Spanish official.
"We've seen no specific credible intelligence that [ISIS] is attempting to use any sort of disease or virus to attack our homeland," U.S. Homeland Security Secretary Jeh Johnson said last month.
The World Health Organization said Friday that while over 13,500 cases of Ebola have been confirmed thus far, about 5,000 people have died of the disease in West Africa.
ISIS, an al-Qaeda offshoot, has gained control of large swathes of territories in Iraq and Syria. It wants to form an Islamic emirate in the Levant region through "jihad."
A U.S.-led coalition has been carrying out airstrikes on ISIS positions in Syria and Iraq for the last four months.
In Syria, ISIS has taken over hundreds of villages around the Kobani region, and over 150,000 people from the region have fled to Turkey. In Iraq, hundreds of members of the Christian and Yazidi minorities have also been killed, and tens of thousands of them have fled their homes.
ISIS is seen as the most brutal jihadist terror group.
U.S. journalists James Foley and Steven Sotloff and British aid workers David Haines and Alan Henning, who have been beheaded by ISIS militants, were subjected to severe physical torture, including waterboarding, and a majority of them converted to Islam under duress, according to reports.