ISIS 'Covert Unit' Murders Pakistani Christian Family on Easter Monday, Praises 'Allah'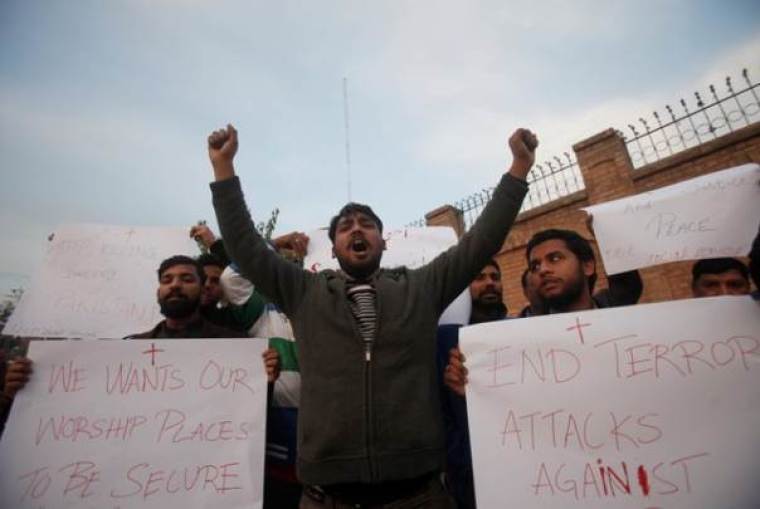 The Islamic State terror group has claimed responsibility for an attack in southwestern Pakistan on Easter Monday when four Christians from a single family were gunned down while they were traveling by rickshaw in Quetta city.
CNN reported on Tuesday that IS has hailed a "covert unit" of its militants who "managed to target a number of the combatant Christians."
The radical group says its fighters "shot them with a pistol, which resulted in the killing of four of them, and all praise is due to Allah."
Police officials confirmed that armed men on a motorcycle opened fire on the family when they were returning home from a bazaar. A young Christian girl was also wounded in the attack, but unlike the other members of her family, she survived.
Provincial police official Moazzam Jah Ansari told Reuters that the incident "appears to be a targeted attack."
"It was an act of terrorism," he added.
The British Pakistani Christian Association, which monitors and provides support for Christian victims of violence and persecution in the Muslim-majority country, said the Pakistani government has been warned of increasing IS threats, but has failed to take adequate safety measures.
"We are praying for healing for the young girl who has been injured in this attack and will be providing whatever assistance we can to the family involved in this tragic incident. It is heart-breaking to think that this poor child — if she survives — will have lost her immediate family," Wilson Chowdhry, chairman of the BPCA, said in a statement.
"Christians face a torrid time in Pakistan where their lives are under constant threat from extremist terrorist groups and people in their community have severe prejudices that can lead to blasphemy charges, an equally fatal consideration," he added.
Chowdhry accused Western nations of "ignoring" the plight of Pakistan's minority Christian population, who are often targeted by blasphemy laws and demonized in national curriculum textbooks.
"Christians find themselves at the worst end of society with millions stuck in slavery or undertaking sewerage and cleaning jobs commensurate with their untouchable status," he continued.
"The government of Pakistan must renew efforts to protect Christians and other minorities through changes in law, better scrutiny of their statutory services in a drive to remove prejudice, improvements to the educational system in particular the national curriculum which should highlight the contribution made by minorities rather than baselessly condemning them and by increasing minority representation in the political and legal system."
IS carried out an even bigger terror attack on Christians in December during a Sunday pre-Christmas service, also in Quetta.
The radicals bombed Bethel Memorial Methodist Church, killing 10 people and injuring over 50 others. Police said at the time that the death toll could have been higher if it wasn't for the actions of security forces who took out other attackers on the scene.
A massive Easter Sunday terror attack in 2016 led to 69 people being killed, both Muslims and Christians, at a children's park in Lahore where families were celebrating the Christian holiday.