ISIS 'Debris of Death' Reveals Child Soldiers' Corpses, Beheaded Fighters in Palmyra Ruins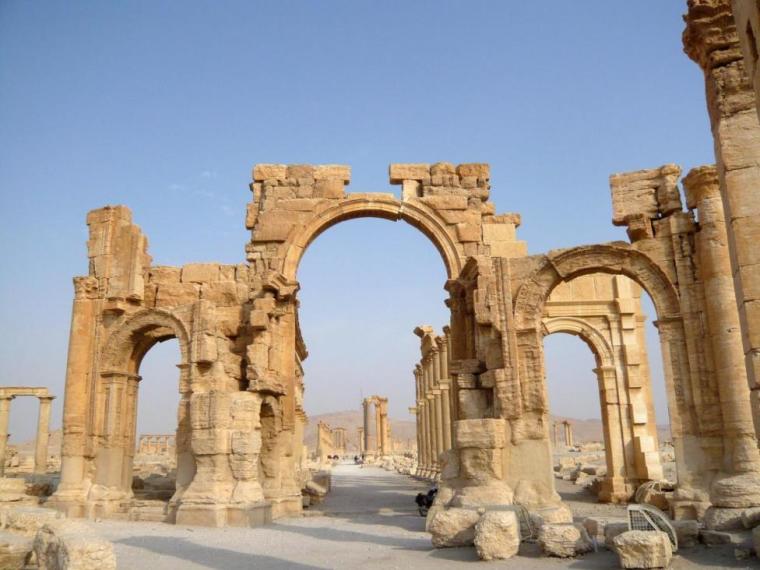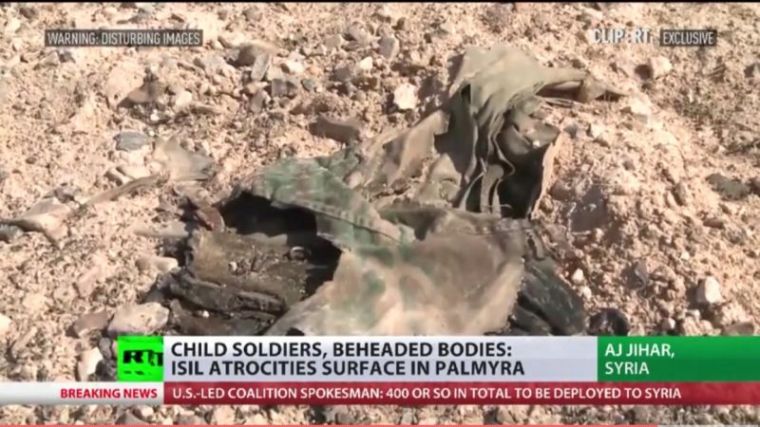 View Photos
Video footage from the ruins of the ancient Syrian city of Palmyra has uncovered what is being described as the Islamic State terror groups' "debris of death," consisting of corpses of child soldiers and beheaded fighters.
The Mirror reports that footage from the IS battlefield exposed charred remains, decapitated bodies, and the corpses of child soldiers who were brainwashed into fighting for the extremists.
"We found dozens of corpses of IS fighters, including what appeared to be child soldiers," a Russia Today reporter who narrated the footage says.
The reporter then focused in on a child's lifeless body found among the rubble.
"From this body it is evident this fighter was a child — we can see from his hands and face, and to me he looks no older than 11 or 12," she said.
Syrian forces have been engaged in widespread battles with IS in its captured territory, though numerous mass graves have been found across both Iraq and Syria.
Similarily horrifying discoveries are being made with the liberation of several regions formerly under IS' control, though RT warned that the Syrian government may not have the resources needed to properly investigate the discoveries.
The Guardian noted in an article that IS has laid siege to the ancient city on numerous occasions, recently leveling Palmyra's pillars and destroying the carved facade of the ancient theater.
The location is also the site where the radicals previously forced locals to watch the execution of 25 soldiers.
IS' horrific treatment of children has been well documented in the ongoing war. The Islamic radicals have killed, raped and enslaved children, and punished them for refusing to obey orders and carry out executions.
A report in February said IS militants had chopped off the the hands of two children aged between 10 to 12 years old who refused to execute people in front of their families.
Many others have been brainwashed and forced to participate in massacres, however. Describing a previously released IS propaganda video, the Mirror said: "In the sickening new footage, children and pensioners are shown being forced to carry out horrific executions."
In another video from an amusement park in January, the so-called "Cubs of the Caliphate," IS' name for its child soldiers, are shown shooting prisoners in the head and cutting their throats.
As Charlie Winter, researcher at the counter-extremism think tank Quilliam, said in March 2015, however, children who end up joining IS do not do so under their own free will.
"Even if they have the perception of choice, it's not choice. If you're a minor and being indoctrinated from a very young age, you don't have the power to make a serious choice. I think that it's certainly worth considering more robustly that people are being groomed," Winter argued.