ISIS' Defeat 'Dramatically Accelerated' by Trump Strategy, State Dept. Says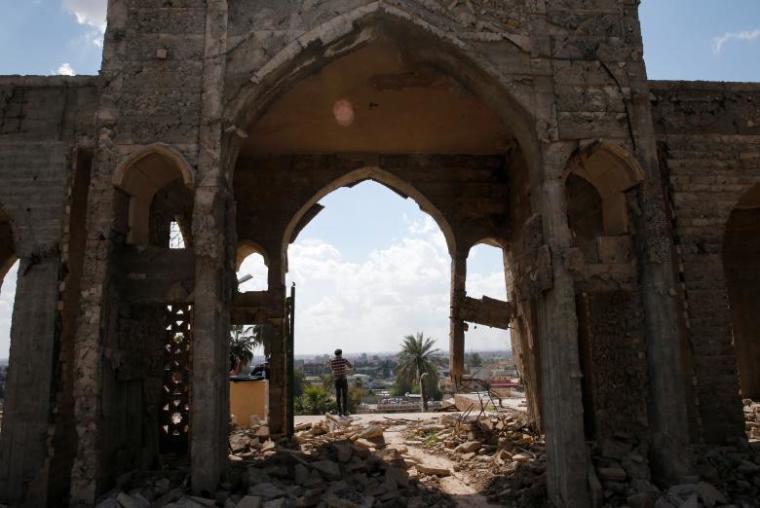 The Islamic State terror group has lost almost a third of its territory in Iraq and Syria mainly due to new policies adopted by President Donald Trump and his administration, a senior State Department official said Friday.
Out of the 27,000 square miles of territory that Islamic State has lost in the two countries since the group's peak control in early 2015, about 8,000 square miles have been reclaimed under Trump, Brett McGurk, the State Department's senior envoy to the U.S.-backed coalition fighting Islamic State, said, according to The Washington Post.
The Islamic State, also known as IS, ISIS, ISIL or Daesh, has been driven out of 45 percent of Raqqa, the terror group's de facto Syrian capital, since U.S.-backed local forces launched an offensive two months ago, McGurk added.
"This is due to some key changes that were put in place very early on — three changes — initiatives from President Trump," McGurk continued, according to Newsweek.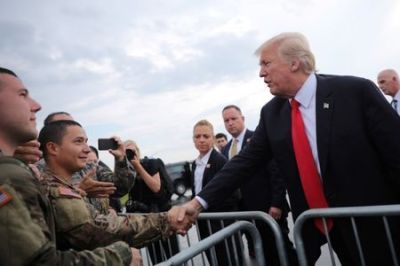 Those factors are the Trump administration's delegation of key decision-making to battlefield commanders, the tactic of "annihilation" in which the ground forces surround the group in its stronghold so foreign fighters cannot escape, and drumming up support for burden-sharing among 73 members — 69 countries and four international organizations — of the broad anti-IS coalition.
He also said the 2,000 militants that are still in Raqqa "most likely will die in Raqqa." However, according to the United Nations, about 25,000 civilians also remain in the city.
"What's really happening in Raqqa — similar to what we saw in Mosul but on a smaller scale — the ISIS fighters on the ground are using these civilians as their own shields, as their own hostages," he was quoted as saying. "They are using snipers to kill civilians who are trying to escape. They're trying to put suicide bombers in columns of displaced people as they try to get out — the similar tactics we've seen from this barbaric terrorist organization."
Although the Trump administration has been criticized for not having post-conflict plans, McGurk said that the U.S. is not interested in reconstruction or nation-building. He added that the U.S. and partner nations are removing mines, clearing rubble and making sure that basic services like electricity, sewage and water are operational so that displaced residents can return under the leadership of local councils.
"People say, 'We want you to run the hospital, the schools.' We say, 'No, we're not very good at that.' It's not our responsibility," McGurk was quoted as saying.
Meanwhile, the Knights of Columbus, the world's largest Catholic fraternal organization, recently launched a fundraising initiative to raise over $2 million to help the Archdiocese of Erbil rebuild an Iraqi Christian town decimated by IS so that the town's displaced citizens can finally return home in what has been described as a "now-or-never situation."
The Archdiocese of Erbil houses the largest population of Christian refugees in Iraq.
"In talking with the folks in Iraq, the next 60 days are critical that if we don't start moving people home, they are going to start leaving the country for good," Andrew Walther, the Knights of Columbus vice president of communications and strategic planning, told The Christian Post. "With the Christian population having fallen from 1.5 million to somewhere in the neighborhood, maybe a little south of 200,000, it's a now-or-never situation."