ISIS Destroys Iraq's Iconic 'Clock Church' in Ongoing Attacks to Annihilate Church History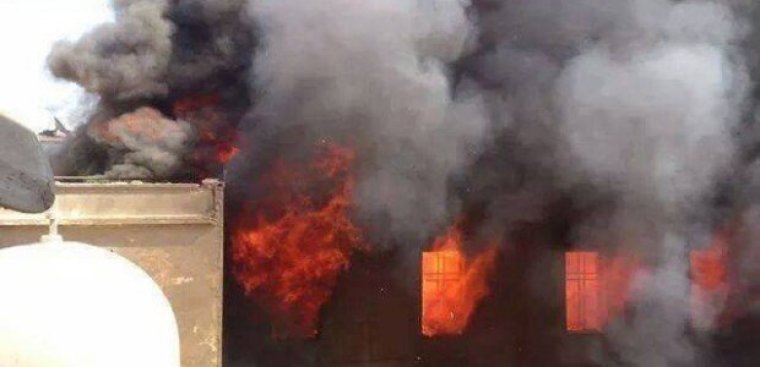 Islamic State terrorists have blown up the historic "Clock Church" in the center of Mosul, one of the few remaining Christian structures in the Iraqi city.
Known as the Sa'a Qadima Church, the 1872-built structure used to be an archeological site in downtown Mosul until it was "completely destroyed" by explosives this week, according to ARA News.
A rights activist, identified as Anass Hamzawi, was quoted as saying that the the church's destruction is part of a series of attacks on the ancient heritage of Nineveh province by Islamic State, also known as ISIS or ISIL or Daesh, which seized Mosul in June 2014.
ISIS terrorists destroyed it completely, as if they intended to "eliminate" the historic identity of the region and "establish their own barbaric culture," Hamzawi said.
"The clock has for long represented the cultural diversity within Mosul. Today our city has lost a main landmark," a displaced history teacher from Mosul, who was not identified, was quoted as saying. "The group (ISIS) first robbed the precious contents of the church before bombing it."
The money for the clock tower was paid by empress Eugenie, the wife of Napoleon III of France, to reward Dominican friars for trying to end a typhoid outbreak in the city at the time, historians say.
The church building was partially damaged in a 2006 bombing.
IS is an offshoot of al-Qaeda and wants to establish a caliphate in the Levant region and beyond. It has gained control over large swathes of territories in Syria and Iraq, and is seeking to expand its territory.
Last year, ISIS released a video showing militants in Libya executing 21 Coptic Christians from Egypt. The video showed the Copts whispering the name of Jesus as their heads were being hacked off their bodies.
Earlier this month, IS released a video, titled "The Voice of Virtue in Deterring Hell," showing how the terror group implements Sharia law by stoning, executing and beheading violators within IS territories.
Last week, Britain's House of Commons defied the British government to vote 278-0 in favour of declaring IS attacks on Christian and Yazidi minorities in Iraq and Syria a genocide, calling on ministers to refer the atrocities to the United Nations, according to the Independent.
"Genocide is a word of such gravity, implications and history, that it should never be used too readily," Conservative lawmaker Fiona Bruce was quoted as saying. "It is rightly known as the 'crime above all crimes.' For this reason alone it is incumbent upon all of us to prevent the term from devaluation or over-use. But such caution must not stop us from naming a genocide where one is taking place."