ISIS Documents Lay Out Terror Group's Rules for Raping Sex Slaves, 'Pre-Pubescent Girls'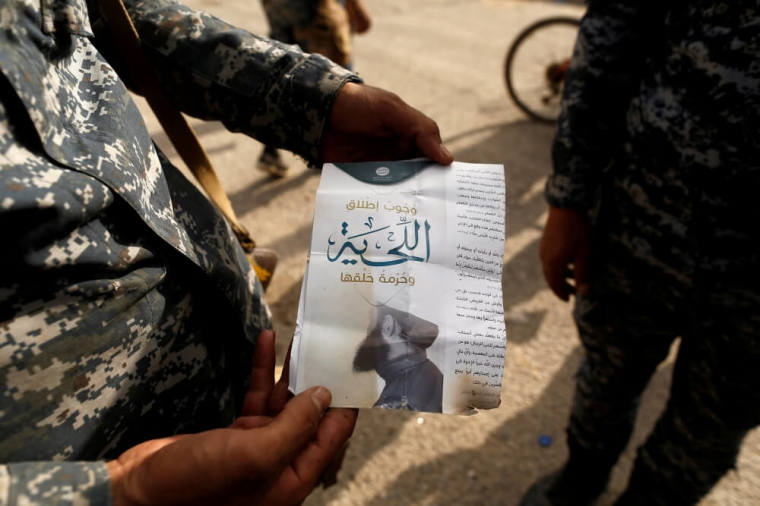 An Islamic State document uncovered during the offensive to retake the group's Iraqi stronghold of Mosul has exposed the terror group's rules and regulations for the treatment of religious minority sex slaves, including "pre-pubescent girls" who are sexually assaulted as "concubines."
Reuters has uncovered disturbing documents found in Iraqi villages recently liberated by Iraq-led coalition forces that show IS is more than just an outfit dedicated to carrying out terror attacks, but has also tried to implement its own administrative presence in the areas it conquered.
The documents, which contain the IS black flag logo, were found in offices used by the terror group up until recently. Although the documents have not yet been verified as authentic, Iraqi troops told Reuters that the documents did originate from the terror group.
Among the documents found is a pamphlet that lays out the rules and guidelines for the militants' lucrative IS sex slave trading market.
As thousands of religious minority girls have been taken hostage, raped and beaten by IS militants and their families, the document outlines what militants can and can't to do with the women and girls they take as concubines.
The pamphlet contains 32 questions and answers on handling female sex slaves. According to Reuters, the document states clearly that "non-Muslim women can be taken as concubines."
"Pre-pubescent girls can be taken as concubines," the document adds. "You cannot have penetrative sex but you can still enjoy them."
The document also addresses whether or not multiple militants can gang-rape sex slaves. According to the leaflet, only the owner of a sex slave is allowed to have sexual relations with her, provided that she is old enough, under IS law, to be taken sexually.
Although militants are legally allowed, under IS provisions, to own sisters as sex slaves, the document states that the militants are only permitted to have sex with one of the sisters.
The discovery of a pamphlet laying out the rules for IS sex slaves comes after an IS sex slave price guide was uncovered in 2014.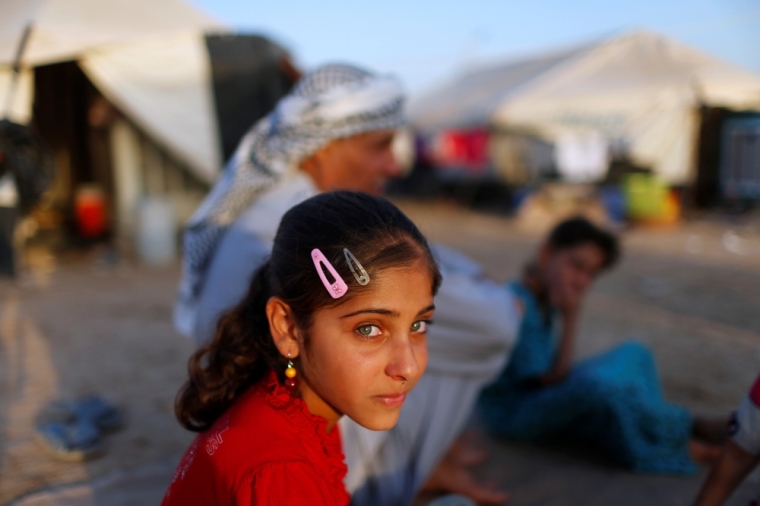 As militants frequently bought, sold and bartered religious minority girls as if they were property, the guidelines state that 1 to 9-year-old religious minority girls could be sold for as much as $172. Meanwhile, girls that are ages 10 to 20 could be sold for about $129.
The older the age, the less money the females would be sold for. According to the document 40 to 50-year-old women could be sold for as little as $43.
Although IS regulations only allow for the owners of the sex slaves to have sex with them, the sex slaves, most of whom were Yazidis, are known to have been bought, sold and raped by multiple militants.
One Yazidi girl said she was bought and raped by as many as eight different militants before she escaped.
In some of the sex slave markets, girls as young as 8 years old were being trafficked. Although the IS pamphlet states that pre-pubescent girls could not be taken advantage of sexually, IS fighters are known to have raped girls as young as 9, according to Hadi Pir, vice president of the U.S.-based Yazidi organization, Yazda.
Among the other purported IS documents uncovered in the Iraqi village were pamphlets that addressed clothing requirements and how long jihadis were expected to grow their beards.
As IS banned residents from using the internet, watching TV and using cellphones, one uncovered document laid out 20 reasons "Why I Should Destroy My Dish."
According to reason No. 8, "satellite channels show stories of love and naked women and inappropriate language."
Reason No. 10 states: "Because satellite channels normalize men being effeminate and sissies."