ISIS Executes 11,000 People Across Iraq and Syria in Jihadist Caliphate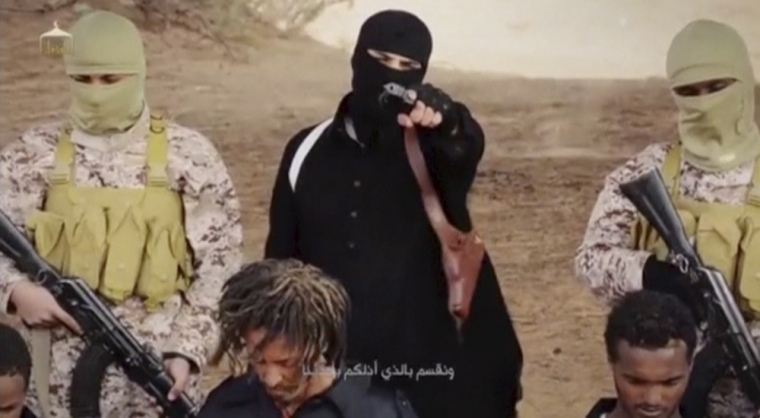 The Islamic State terror group has executed almost 11,000 people across Iraq and Syria since its establishment of a self-proclaimed caliphate in June 2014, human rights groups have said.
The Syrian Observatory for Human Rights said that at least 3,207 people have been put to death by the Islamic militants in Syria, while another 7,700 have been killed in Iraq.
The number does not include the ever-growing list of casualties from the various wars IS is waging against the Syrian and Iraqi central governments, the U.S. and its broad team of allies, and against rival rebel groups in the region.
The Islamic militants, who use an extremist interpretation of Shariah law, have used various execution methods, with civilians and soldiers being beheaded, shot dead, drowned, blown up, stoned to death and thrown off buildings.
Many victims have been killed for their faith — IS has forced Christians and other minorities to choose between converting to Islam, paying a heavy tax and agreeing to other harsh conditions, or facing death.
Persecution watchdog group In Defense of Christians lobbied elected officials on Capitol Hill earlier in September to pass a resolution describing IS' actions as "genocide."
"Christians and other ethnic and religious minorities have been murdered, subjugated, forced to emigrate and suffered grievous bodily and psychological harm, including sexual enslavement and abuse, inflicted in a deliberate and calculated manner," the resolution reads in part.
IS has also killed people for their sexuality — recently the terror group executed a 15-year-old boy accused of being gay.
SOHR, which keeps track of the daily violence and battles across Syria, said that there are at least 98 women and 76 children among the civilians executed by IS in the war-torn country.
Foreign nationals, including a number of Americans, have also been put to death as a warning to the West to stay out of the region.
Several disturbing propaganda videos of executions have been shared through IS' social media, including footage released in July showing children being forced to shoot dead 25 Syrian soldiers inside the Roman amphitheater in Palmyra.
The U.S. and a broad team of international allies have pledged their commitment to defeat IS, and have been attacking terror targets with air strikes and helping train and arm local ground forces.