Former ISIS Fighter Says Terror Group 'Executes Christians on the Spot, Mutilates Dead Bodies'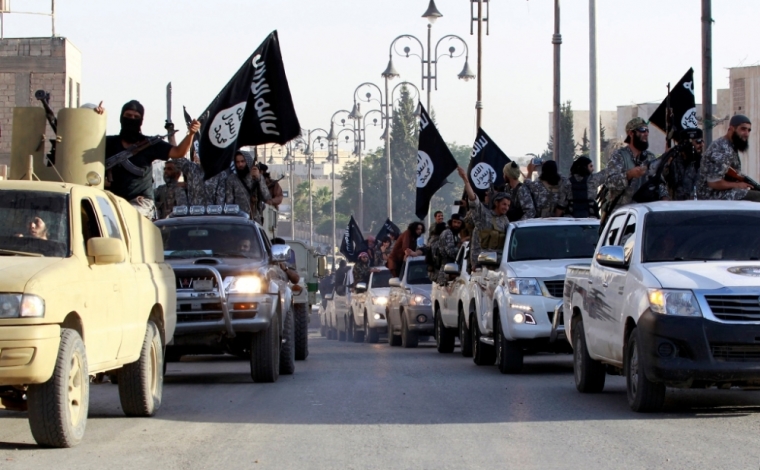 A former Russian Islamic State fighter has opened up about his time in Syria and detailed the barbarity he witnessed that inspired him to come up with a plan to fool one of its top leaders into giving him money and letting him leave the country.
The former militant, known only by the pseudonym Zurab, recently sat down for an video interview with RT's Maria Finoshina and explained that he let his emotions get the best of him when he decided to leave his home in southwestern Russia and travel to Syria and join IS (also known as ISIS, ISIL and Daesh).
He said that after watching IS recruiting videos, he felt a sense of guilt and responsibility knowing that "Muslim blood is [being] spilled."
In order to get into Syria, Zurab did like thousands of other foreign IS recruits have done, he went through Turkey.
"We bought a ticket to Istanbul where were were met by a man from Dagestan. He put us on a bus to the Syrian border. At night, we crossed over," Zurab explained, according to RT's translation. "They met us and took us to a 'Sharia house' where we waited to be transported to the training camp. It was in the village of Atme."
About two months after joining the terror group, Zurab was sent to the front lines. There, Zurab witnessed what IS' rule in Syria entails, and said his concerns started to mount.
"After a month, we understood the reality of what was happening. It was worse than tyranny of the government forces," he said. "They were extremely brutal, killing women and the elderly who did not obey them. They abused and mutilated their dead bodies.
One thing that has been proven throughout IS' rule in Syria and Iraq over the last two years is that the jihadis don't just like to kill religious minorities, they like to make horrific examples of them and also other Muslims who violate their strict Islamic law or undermine the organization's authority.
"They cut up the corpses, tied them to the back of the cars and dragged them along," Zurab detailed, adding that Christians don't stand a chance under IS' rule.
"They would not even talk to Christians, Christians would be killed on the spot," he asserted. "They would find them and publicly execute them. I witnessed many executions."
After seeing the atrocities and witnessing numerous executions, Zurab said he and other fighters wanted to escape. But with IS having executed many of its own militants for trying to flee the caliphate, Zurab said the easiest way to escape was to earn the trust of IS' leaders.
After months of building trust and rapport with the militant group, Zurab was assigned to be the bodyguard for a key IS leader named Abu Omar al-Shishani. Al-Shishani was believed to be in charge of IS fighters from Chechnya.
"I escaped by saying I had to see my mother. I lied to her the whole time, saying I was in Turkey, and so I wanted to put her mind at ease. I took some money from them. I said I could bring stuff back with me," Zurab said. "Omar gave me money too and asked me to get some things."
Although the Pentagon confirmed al-Shishani's death in March, IS refuted the claim of the leader's death in May.
Zurab returned home to Ingushetia and has not returned to Syria.
"They think I am renegade," Zurab said.
Zurab turned himself into authorities upon returning. He was found guilty of joining a criminal armed organization and given a five-year suspended sentence, RT reports. .
According to RT, Russian intelligence officials estimate that as many as 7,000 people from Russia, mostly from the country's predominantly Muslim southern region, have joined IS at some point during the group's existence.