ISIS Fighters From 'Christian Families' Are 'The Fiercest We Find,' Terror Expert Tells UN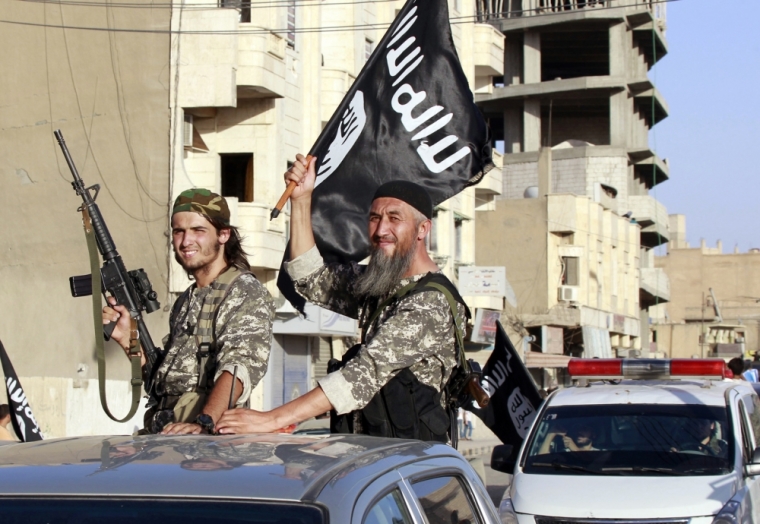 While most of the Islamic State terrorist organization's foreign fighters come from Muslim backgrounds, a terrorism expert said Tuesday that jihadi recruits hailing from Christian families are among the most ferocious fighters the militant group has to offer.
During a meeting held by the United Nation's Security Council's counter-terrorism committee that focused on foreign terrorist fighters, Scott Atran, the co-founder of Oxford University's Center for Resolution of Intractable Conflict, explained that ISIS has a "revolutionary pull" that is capable of attracting more than just radicalized Muslims.
Although much has been made about IS' (also known as ISIS or ISIL) intricate online recruiting process, Atran said that IS' most successful form of international recruiting is through the convincing of friends and family.
As U.S. intelligence assessments from September indicate that ISIS has recruited over 30,000 foreign recruits to travel to Syria and Iraq in the last year, Atran stated that as many as 75 percent of IS' foreign fighters were recruited to the region by friends.
Meanwhile, 20 percent of IS' foreign fighters were recruited through family members, while only on rare occurrences have foreign fighters been recruited through anonymous strangers or recruiters.
Although some skeptics of Islam believe that radicalized mosques throughout the West hold some responsibility for the radicalization of IS' foreign fighters, the New York-born anthropologist stated that "radicalization rarely occurs in mosques."
"It's the call to glory and adventure that moves these young people to join the Islamic State," The Associated Press quoted Atran as stating. "Jihad offers them a way to become heroes."
Atran, who has interviewed captured fighters from IS and the Al-Qaeda-affiliated Al-Nusra Front, asserted that IS has a "revolutionary pull" similar to the ones that occurred during the French Revolution and the rise of Nazi Germany.
Atran added that a chunk of foreign recruits are even converts from Christianity or individuals from Christian families who were enticed to join the cause.
"They happen to be the fiercest of all the fighters we find," Atran said of the fighters from Christian families.
He added that one of IS' greatest recruiting advantages is that IS leaders "understand youth much better than the governments that are fighting against them" and understand how to use social media to target rebellious 15- to 24-year-olds.
"The Islamic State represents the spearhead of the most dynamic counter-cultural revolutionary movement since World War II with the largest volunteer fighting force since World War II," Atran contended.
Considering that IS has thousands of foreign jihadis from Western nations, Atran said that IS' gameplan is to use the Western recruits to attack soft targets such as cafes, theatres and stadiums in the West, just like the group did in early November when it killed about 130 people in the attacks in Paris.
"There is no change in the game of the Islamic State," he said. "This has been the plan and will continue to be the plan."