ISIS Attack on America 'Feasible and Probable,' Warns Security Expert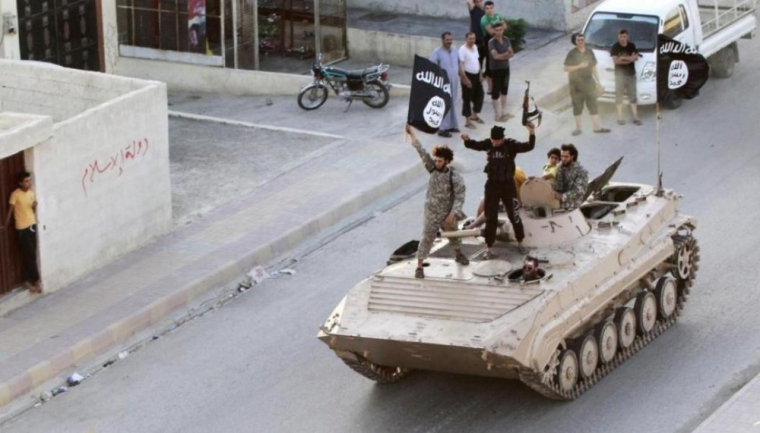 An expert on U.S. and European defense and security-related issues has said that while Europe remains more vulnerable to further attacks by the Islamic State terror group, an assault on the U.S. is both feasible and probable.
"The threat posed by ISIS is serious indeed. We have seen how ISIS has brought an entire city, Brussels, the so-called capital of Europe, to its knees. The sight of this emboldens jihadists to carry out ever more audacious attacks against Western targets," Soeren Kern, a distinguished senior fellow of the Gatestone Institute, a New York-based think tank, told The Christian Post in an interview on Monday.
"An attack in America is readily feasible and even probable. Migrants bearing false passports have recently been arrested in Central America. That being said, because of its geographic proximity to the Middle East, Europe is, by definition, more vulnerable than the U.S." he added.
Questions about the capabilities and potential reach of IS are high, following the terror attacks on Nov. 13 throughout the city of Paris, which led to the deaths of 130 people.
Fears of a similar attack brought Brussels, the capital of Belgium, to three straight days on its highest level of terror alert, with suspected IS gunman Salah Abdelsam still at large.
The Islamic militants, who have captured vast territory across Iraq and Syria, have also threatened Washington D.C. with a similar attack to Paris, warning that Western states that carry out airstrikes on its targets will suffer similar fates.
"We say to the states that take part in the crusader campaign that, by God, you will have a day God willing, like France's and by God, as we struck France in the center of Paris, we swear we will strike America at its center in Washington," the militants threatened in a video last week.
There have been several Muslim groups that have stated after the IS attacks on Paris that the terror group does not in any way represent Islam.
Kern, who is also a senior analyst for Transatlantic Relations at the Madrid-based Grupo de Estudios Estratégicos, told CP, however, that it is difficult for moderate Muslims to persuade IS fighters from their path, because the call for world dominion by means of jihad is a "foundational Islamic text."
"Martin Luther and the other Reformers did not criticize the original text of the Bible, they criticized the faulty interpretation of those texts by the Roman Catholic Church. They went back to the original texts and interpreted them literally," he said.
"By contrast, jihadists are interpreting the Quran and other Islamic texts literally, and they act accordingly. A reformation of Islam would entail completely rewriting the foundational texts of Islam, which seems completely unrealistic. Hence, there is not much that can be done to persuade people who interpret the Islamic texts literally not to do so."