ISIS Attack on America 'Feasible and Probable,' Warns Security Expert
ISIS Attack on America 'Feasible and Probable,' Warns Security Expert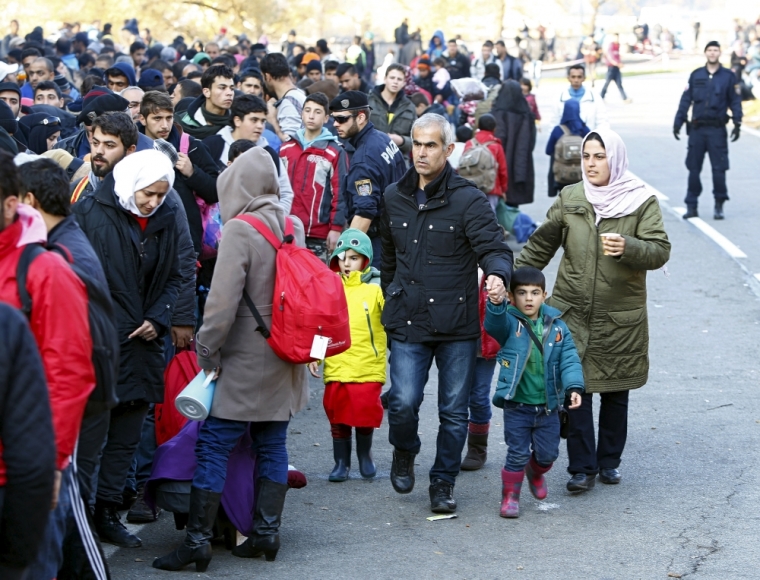 Other interpretations have offered that the concept of jihad is misunderstood. Varun Soni, the dean of Religious Life at the University of Southern California, stated on Oprah Winfrey's "Belief" series earlier in November that jihad represents "an internal struggle, the battle that is raging in our own heart."
"And all of our religious traditions talk about that internal struggle. In that respect, jihad is not just a Muslim idea but it's a reality of the human condition," Soni added.
Another major question that has gripped national security concerns across Europe and the U.S. in the past several months has been the fate of the millions of Syrian refugees hoping to make their way toward Western states, bidding to escape terrorism and civil war.
Kern stated that for too long North American and European leaders downplayed the scale of the problems in the Middle East, which is what created such a large refugee crisis in the first place.
"Had Western leaders, notably President Barack Obama, properly assessed the implications of the Islamic State and its so-called caliphate, or Islamic empire, this mass migration of people into Europe could certainly have been avoided," he said.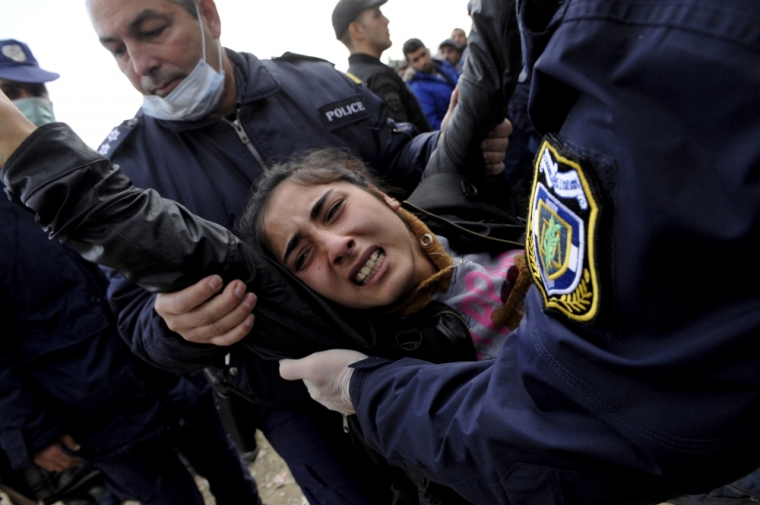 He also criticized German Chancellor Angela Merkel, who has promised to take in at least 800,000 migrants from Africa, Asia and the Middle East, leading the refugees to believe the doors of Europe are wide open.
"What we have now is the flood gates to Europe have been opened, and waves of migrants from all over the Muslim world are entering unabated. The current flow of migrants is chaotic and completely out of control, as everyone can see. Many so-called asylum seekers are not actually refugees fleeing warzones, but rather economic migrants seeking a better life in Europe," he added.
The Gatestone Institute senior fellow suggested that at minimum, there needs to be a limit on the numbers of migrants entering Europe each day, to at least give police and other agencies a chance to vet the people who are coming in.
"But by now the damage has been done, and a potentially significant number of jihadists have already entered Europe posing as refugees," he warned.
In an article for Gatestone last week titled "France's Politically Correct War on Islamic Terror," Kern accused the French government of undermining its own goal of defeating Islamic terror by refusing to acknowledge the role of Islam by referring to IS as "Daesh," by harassing French critics of Islam, and by backing Palestine against Israel.
The security expert also argued that President François Hollande failed to push counter-terrorism policies enough following the attacks on Paris back in January, which targeted the offices of satirical magazine Charlie Hedbo and left 12 people dead.
France has intensified its airstrikes on IS targets in Syria following November's attacks on Paris, but Kern said there remains an unwillingness both from Europe and the U.S. to do all that is necessary to annihilate IS.
He added that all European countries are susceptible to large-scale attacks by militants, but the jihadists understand from a propaganda perspective that attacks in Paris will have a greater impact than similar ones in Athens, Bucharest, or Helsinki.
"To be sure, French counter-terrorism is second-to-none in Europe. Prior to the Paris attacks, French police had arrested dozens of jihadists and foiled dozens of plots. But France is a country with porous borders, and Paris, the so-called city of light, is a highly symbolic European city, especially for Americans," Kern said.