Brussels on Highest Terror Alert; ISIS Threat 'Serious, Imminent'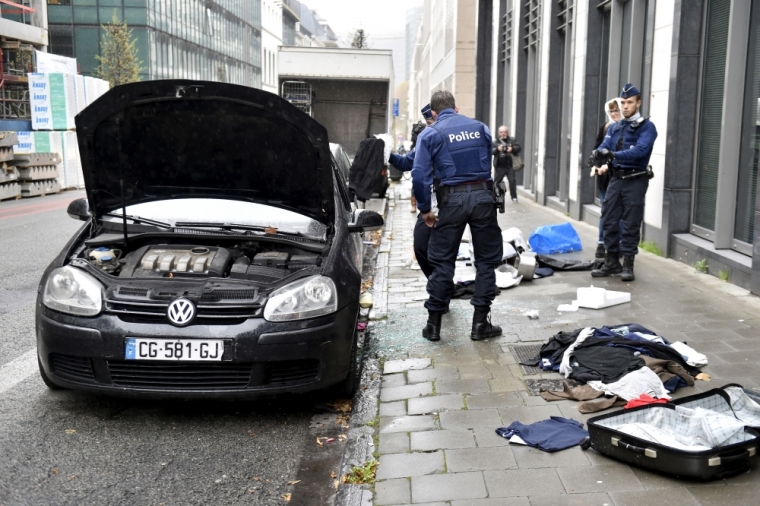 Belgium's capital Brussels has been put on the country's highest alert due to "a serious and imminent threat" after reports that an Islamic State, or ISIS, terrorist, suspected to be part of the attacks on Paris a week ago, was in the city, apparently armed with a suicide belt and trying to get to Syria.
Brussels residents woke up to empty streets on Sunday morning as the city entered into the second day under the highest threat level, according to The Associated Press.
Belgian Interior Ministry's crisis center said Saturday there was "a serious and imminent threat" putting the capital city, which was apparently a base for the Paris attackers, to terror alert level 4, the country's highest, according to BBC.
Belgium's Prime Minister Charles Michel explained that attacks in more than one location were possible. "We are talking of a threat of several individuals with weapons and explosives, to launch acts, maybe even in several places at once," he told reporters Saturday.
The prime minister said authorities had "quite precise information."
The alert comes amid a frantic search for the fugitive Salah Abdeslam, believed to be armed with a suicide belt and trying to get to Syria. Security forces also discovered a weapons in Molenbeek area while doing a search operation in the home of one of three people who were earlier arrested in connection with the Nov. 13 attacks in Paris.
One of the men who drove Abdeslam to Belgium said he appeared to have a large jacket and could be ready to blow himself up. The fugitive's friends, who had spoken to him on Skype, told ABC News he was hiding in Brussels and desperately trying to reach Syria.
They also said ISIS members, who were angry with him as he had not blown himself up in Paris during the last Friday's attack that killed at least 30 people, were keeping an eye on him.
Brussels' mayor has recommended that city center bars and restaurants remain close Saturday evening to Sunday evening.
City's subways and underground trams remain closed Sunday and officials recommended that sports competitions and all other activities in public buildings should be cancelled and malls and commercial centers closed.
Three major terror attacks have taken place around the world over the last few days.
On Friday, an American mother and public health worker was among 27 killed in a terror attack on Radisson Blu hotel in Mali's capital Bamako, in which al Qaeda-affiliated attackers carrying AK-47s took more than 100 people hostage.
The day before the attacks in Paris, a double suicide bomb assault in Beirut, Lebanon, killed at least 43 people and wounded more than 239 others, targeting Shia Muslims. ISIS claimed responsibility for this attack.