20,000 ISIS Fighters Killed but Militants Haven't Lost Ground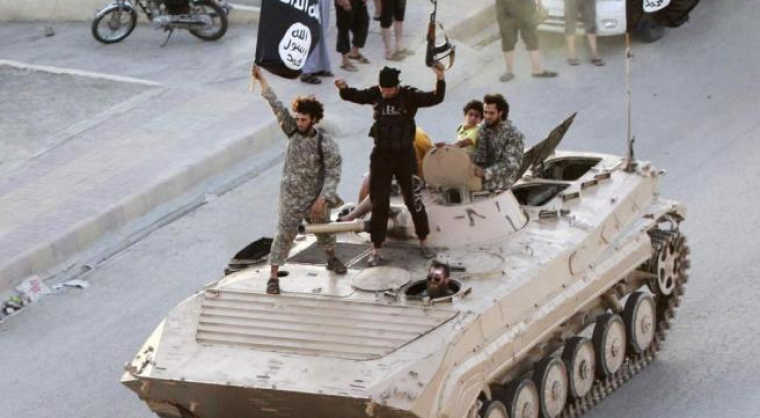 Despite killing an estimated 20,000 Islamic State fighters and driving fear into the militants, a U.S.-led bombing campaign has failed to diminish the strength of the terror group which continues to hold major cities in Iraq.
A senior military officer told USA Today on condition of anonymity that although the number of IS fighters killed since the American-led bombing campaign began in August 2014, has increased from 15,000 in July to the currently estimated 20,000, the strength of the militant group is no weaker than when bombing started.
The overall force of IS remains at about 20,000 to 30,000 fighters which is about the same as when bombing started, according to the official, because the group continues to attract new fighters from Iraq and Syria.
Another Pentagon official speaking on condition of anonymity said intercepted IS communications reveal that the airstrikes have rattled and forced them to change their tactics but their ability to replenish their ranks has made it difficult to stop the group.
Michael O'Hanlon, a military analyst at the Brookings Institution, said the 20,000 dead IS militants appear to be accurate.
"It is quite a large number and helps explain why the geographic space that ISIL controls hasn't grown much," said O'Hanlon. "However, it also hasn't shrunk much. ISIL continues to attract followers from all over the world — apparently more this year than ever before."
The report noted that even though more than $4 billion have been spent on operations and training local forces, IS still maintains a strong presence in major Iraqi cities.
"It continues to hold Mosul, Ramadi and many other places despite our hopes that some of those conquests could have been reversed right now," said O'Hanlon. "On balance, from my distant perspective at least, I'd have to call the war stalemated — in both Iraq and Syria — at present."
A recent report by the Institute of War noted that Russia's recent airstrikes in Syria have also helped to advance IS.
"ISIS is benefiting from Russia's strikes on the Syrian opposition. On Oct. 9, ISIS advanced 10 kilometers against rebels in northeastern Aleppo, the largest advance by ISIS in the province since August," the report noted.
"ISIS continued to conduct probing attacks against rebels northeast of Aleppo City from Oct. 10-14. The Syrian regime and ISIS have historically leveraged one another's offensives in order to advance against rebel forces in the northern Aleppo countryside. Both ISIS and the regime will likely capitalize on the effects of Russian airstrikes on rebels. Russian airstrikes have thus far failed to deter ISIS from launching new offensives and rather have facilitated ISIS's seizure of new terrain," it continued.