ISIS Kidnaps 1,227 Children in Mosul for Jihadi Training Camp; Iraqi PM Says Terrorists Have Expanded Recruitment to Over 100 Foreign Countries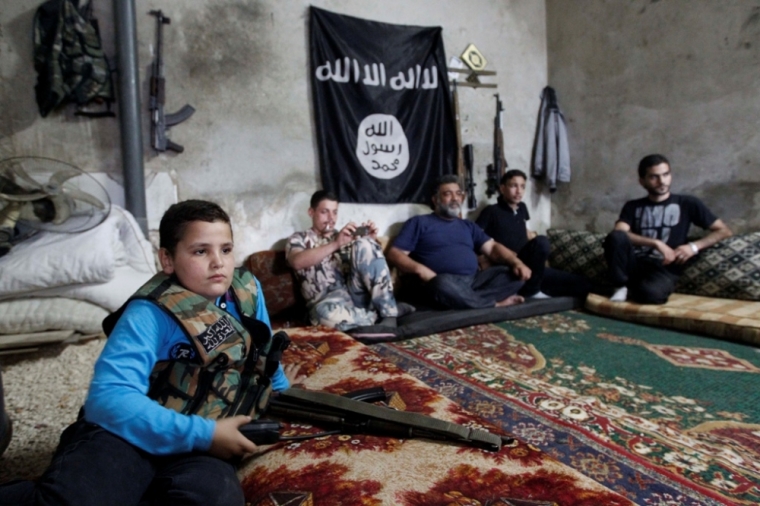 As the Islamic State continues to recruit and train children to become the next generation of jihadi fighters in the terror group's militant ranks, ISIS has allegedly kidnapped over 1,200 children from northern Iraq in recent weeks and has shipped them off to a jihadi training facility in Mosul.
Iraq's al-Sumaria satellite TV network reported on Monday that the Kurdish Democratic Party spokesman in Mosul, Saeed Mamouzini, stated that ISIS recently kidnapped at least 1,227 children from various neighborhoods in Mosul, the city that has been the group's Iraqi stronghold since it seized the town in June 2014.
Mamouzini warned that ISIS has taken the abducted children to one of its "Cubs of the Caliphate" jihad indoctrination training camps on the eastern outskirts of the city, where ISIS often brainwashes children with its extremist theology and trains them to carry out terror and suicide attacks.
ISIS also abducted numerous adults who protested the group's kidnapping of the children, Mamouzini added.
In early June, a member of Anbar's Provincial Council proclaimed that ISIS had kidnapped at least 400 children from Iraq's Anbar province. Meanwhile, the lieutenant general of the Diyala police force stated that the group abducted over 100 kids from the Diyala province.
It was feared that some of those 500 children could be trained and used as suicide bombers or to carry out attacks.
Mamouzini's claim of the 1,227 abductions comes just a week after Iraq's prime minister explained that the group isn't just recruiting local youth from Iraq and Syria but has also recruited children from over 100 different foreign countries.
Speaking last Monday during an international conference addressing how to limit ISIS' capabilities, Iraqi Prime Minister Haider al-Abadi said that ISIS is using children on the front combat lines in order to confuse and intimidate opposing militias.
Iraqi News reported that Abadi urged the United Nations to label the group's use of child soldiers as a war crime, stating simply that "the exploitation of children for murder is a heinous crime."
"IS militants train children and send them to the frontlines to scare opposition forces," Abadi said. "They train children from about 100 countries around the world."
Abadi also explained that there are currently more foreign fighters in the ISIS' military ranks than there are actual Iraqi fighters, adding that there are suicide bombers coming "from every country" in the Middle East. At least 40 radicalized suicide bombers enter Iraq each month to join ISIS, Abadi warned.
"An average of 40 suicide bombers enter Iraq per month," Abadi said. "The number of foreign fighters in Iraq now exceeds the number of Iraqis in IS."
Abadi said there is only so much his government can do to prevent ISIS from growing and contended that other countries need to do their parts to stop the flow of ISIS sympathizers fleeing to Iraq or Syria.
"There is a problem to be addressed by these countries," he argued. "It is up to others to stop these terrorists from coming to our country, and to stop this machine of killing and destruction and terrorism."