ISIS Kills 30 Servicemen in Attack on Egypt; President Sisi Cuts Trip Short After Bombing
ISIS Kills 30 Servicemen in Attack on Egypt; President Sisi Cuts Trip Short After Bombing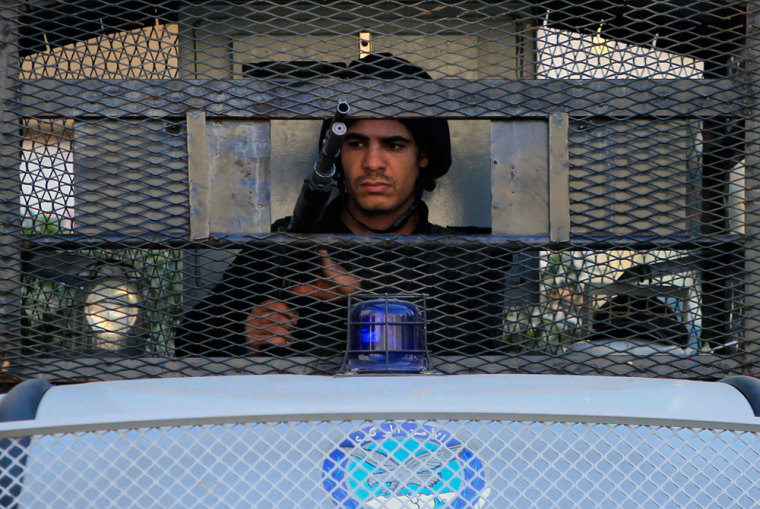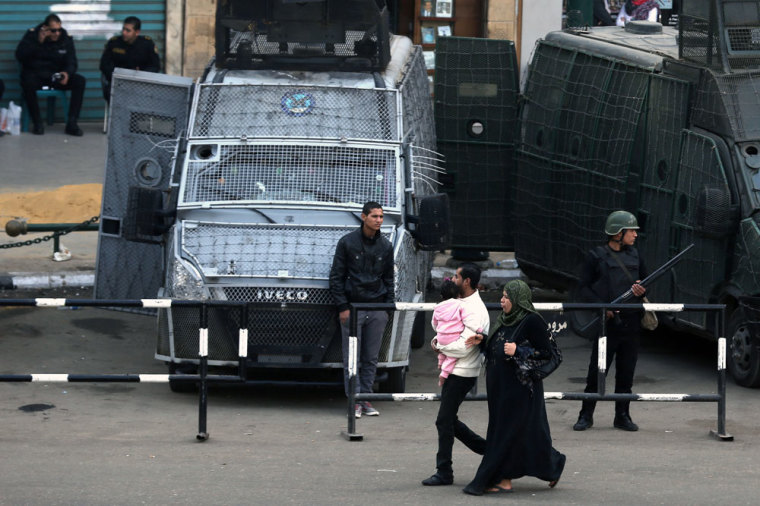 View Photos
The Egyptian wing of terror group ISIS has left 30 security personnel dead in a series of bombings in the Sinai Peninsula, the deadliest such attack on the country in years. President Abdel Fattah al-Sisi has decided to cut short a trip to Ethiopia for the African Union summit on Friday following the killings.
The terror group bombed a military hotel and base in the provincial capital al-Arish, Reuters reported. Officials said that terrorists first fired rockets at police offices, before a car bomb exploded at the rear gate of the military base.
While officials placed the death toll to 30 as of Friday morning, they said there were at least five men in critical condition. More than 50 others were wounded.
Terrorist attacks on Egypt have increased since the ousting of the Muslim Brotherhood in July 2013 following a mass public uprising.
BBC News noted that Sinai Province, the group responsible for the attack, was previously called Ansar Beit al-Maqdis, but it changed its name after it pledged allegiance to ISIS and decided to operate under its banner.
ISIS captured several cities and significant territory across Iraq and Syria in 2014, though it has been hit back by airstrikes from the U.S. and its allies.
American officials condemned the attack on Egypt, and said that America remains "steadfast in its support of the Egyptian government's efforts to combat the threat of terrorism."
Egypt has experienced a number of troublesome years, stretching back to the uprising that ousted former President Hosni Mubarak in 2011.
North Sinai has been under a state of emergency since October 2014, when terrorists killed dozens of soldiers at a checkpoint. The Egyptian army has been trying to stop the attacks in the region, but they have continued on a repetitive basis.
The ISIS-affiliated group has called on an uprising against Sisi because of his role in taking down the Muslim Brotherhood. Although the former ruling political party has said that it is not responsible for the violence targeting the Egyptian army, authorities have still held it responsible.
In December 2014, the ISIS-linked group claimed responsibility for the killing of an American oil worker during a carjacking in August. The victim was identified as 58-year-old Texan William Henderson, who had worked for a Houston-based energy company.