ISIS Militant Who Killed 70 People Claims to Be Victim, Too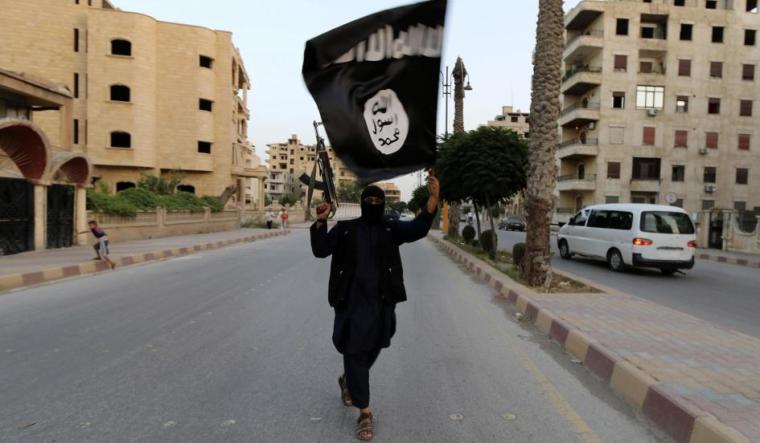 An Islamic State militant, who is now imprisoned by the Kurds in Northern Iraq and claims to have killed over 70 people during his time fighting with the radical extremist group, is claiming to be another victim of Islamic State coercion.
A 25-year-old originally from the Iraqi village of Dor sal-Hadeen, going by the name of "Omar", told Fox News reporter Hollie McKay in an interview inside the prison that, unlike many of the ISIS fighters who have willingly joined the fight, he was forced into joining the group's military ranks when ISIS raided his village in June.
Omar said that when the militants took over his village, the ISIS commanders told him that they wanted him to join as an ISIS fighter. Omar said he wasn't given much choice because he could either join up as a militant or his life would be taken from him. He claims that the militants backed up their death threat by executing other people in front of him to show that they meant business.
"They told me to do it or die and then they killed people in front of me," Omar said.
"They came to our area and forced me to protect their lands," Omar added. "After a while, they told me, 'When are you going to start protecting your own land?'"
Omar further added that after joining the group, he found out that he had a knack for being a prolific killer and claims to have killed over 70 people from the time in June, when he first joined the jihad, until October, when he fled from ISIS and headed toward the Kurdish North looking to blend in and find work.
Omar added that he killed his victims by shooting them by with a rifle, sparing the cruel brutality that is normally used in executions that ISIS has publicized. Although Omar claims to be a victim of ISIS coercion, he does not hide from the reasons why he killed so many people.
"Because they were saying bad words about A'isha [one of Muhammad's wives, known as the 'mother of believers'] and burning a mosque," Omar said.
Despite the death toll, Omar claimed that he did not act on his own will. But after prodding from the kurdish commander in charge of the prison's investigation department who was present for the interview, Omar admitted that he deflected some of the blame for the murders.
After Omar fled ISIS and reached Kurdistan, he was eventually identified by Kurdish intelligence and was arrested by police on Oct. 8. Whether or not Omar acted on his own will in taking the lives of the 70 individuals, he was found guilty for terrorist charges.
Although Omar was initially sentenced to death, he was saved from the capital punishment by a judge who reduced his punishment to a lifetime in prison.
Even though Omar claims to have been forced to join the terrorist group, he still shares many of the extremist and radical ideologies that are held by the Islamic State. He explained that he holds hostile views toward Americans, Jews and western women.
"We count Americans like Jews," Omar said.
When McKay asked Omar what would happen to her— a white female reporter – if he encountered her outside of the prison and on the street, Omar replied: "I would call you to Islam and if you did not come, I would kill you."
Omar is not the only ex-ISIS fighter sitting in a Kurdish prison that claims to have been forced to join the caliphate. A 15-year-old ex ISIS fighter interviewed in a Kurdish prison in Syria told CBS News in late October that he too was forced to join the ISIS military ranks or face execution.
"They captured my village and gave me a choice," the 15-year-old using the name "Mufleh" said. "Either join ISIS or be beheaded."