ISIS Raping, Selling 7-Year-Olds for '10 Cigarettes'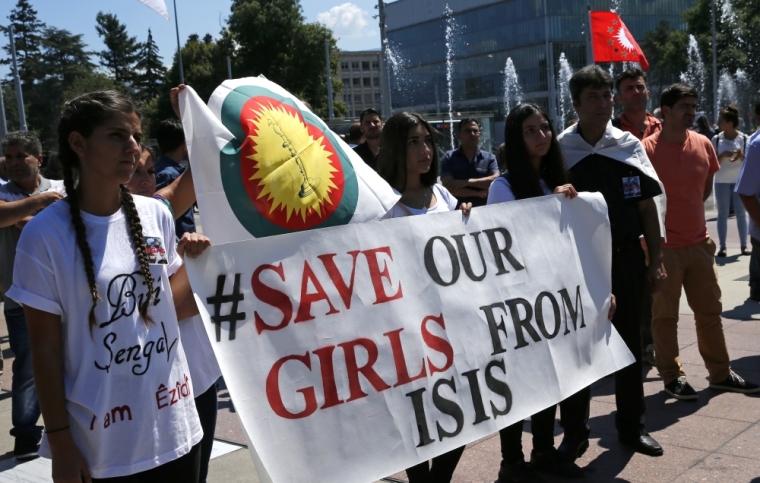 The Islamic State terror group, which publicly justifies and brags about raping Yazidi sex-slaves, has reportedly traded women and young girls for as little as 10 cigarettes.
Activist and director of media at the University of Duhok, Khidher Domle, told NBC News that some women are "sold for weapons, or for just $10, or 10 cigarettes."
Domle, who's interviewed dozens of escaped Yazidis in Iraq, said it helps to learn about their use of sex-slaves, adding that the women are often sold three or four times to different IS fighters on the battlefield.
The NBC News report further revealed that girls as young as 7 have been kidnapped by the militants.
According to the Independent, more than 2,000 Yazidi women are enslaved by the militants.
In 2014, a pamphlet published by IS declared it permissible to beat, trade, and have sex with young non-Muslim girls. The pamphlet added, "A male or female slave running away is among the gravest of sins."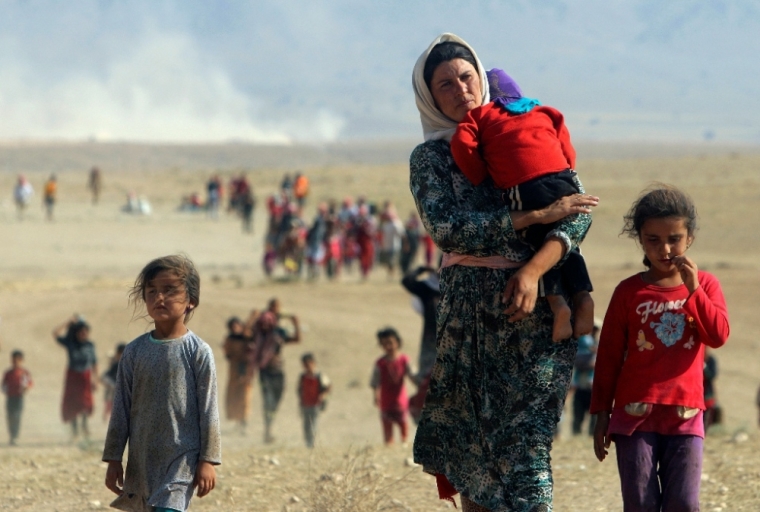 The guide book claims that it is appropriate to have sex with young girls who have not reached puberty "if she is fit for intercourse."
Earlier this month, mass graves of 80 Yazidi women were found by Kurdish forces on the edge of Sinjar, Iraq, in the country's Nineveh Province.
A recent report by the Holocaust Museum in Washington D.C. states that the "Islamic State has been and is perpetrating genocide against the Yazidi people."
According to The Washington Post, the crisis in Darfur was the last time the Holocaust Museum classified a world event as genocide.
The report stated of Christians in Ninewa: "Assyrian Chaldean Christian communities have lived in northern Iraq, primarily in Ninewa, since the emergence of Christianity. Some are believed to be the oldest continuously inhabited Christian communities. The Christian population has dwindled from nearly 1.5 million in 2003 to fewer than 350,000 today."
The Christian Post previously reported on Nina Shea's efforts to have the Obama administration include Christians amongst those suffering genocide by the Islamic State amidst reports the White House is expected to extend the status to Yazidis. Shea is director of Hudson Institute's Center for Religious Freedom and a longtime advocate for persecuted Christians around the globe.
The promise of sex slaves is often an appealing recruiting tactic for leaders of IS to attract new fighters. Yazidis, who profess an ancient pre-Islamic monotheism are considered to be heretics and "devil worshippers" by the Islamic State.
The brutality against Yazidi women is so horrific that CP reported last month that a witness claims hundreds of girls and women have committed suicide rather than be subjected to forced sexual slavery under the control of the IS.
Some fighters believe that their rape of Yazidis and other religious minorities is a prayer to God and that their rape act draws them closer to God.
The religious group mostly found in Southern Turkey, Northern Iraq, and parts of Syria. It is believed that there are 500,000 Yazidis in the region.