ISIS Posts 'Wanted' List of 100 US Military Personnel; Urges 'Brothers in America' to Kill Them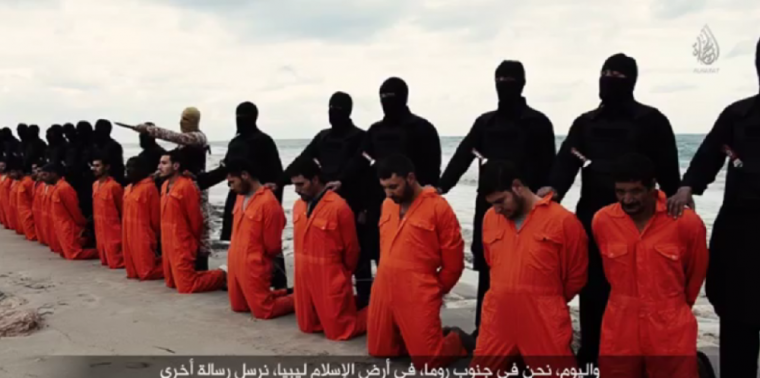 The "hacking division" of Islamic State has posted a list of 100 U.S. military personnel saying they are fighting to defeat the terror group and has also included their names and photos so that "brothers in America can deal with you."
These 100 individuals have been involved in efforts to defeat the Islamic State, also known as ISIS and ISIL, in Syria, Iraq and Yemen, and the list has been released to allow "brothers in America" to deal with them, the Sunni group says, according to National Public Radio.
The information about the military personnel has been gathered mostly from public online sources with no breach of government servers.
Some of those in the list had nothing to do with strikes against ISIS. The list includes B-52 crew members stationed in Louisiana and North Dakota who have not been part of bombing, a Defense Department official was quoted as saying, The New York Times notes.
"With the huge amount of data we have from various different servers and databases, we have decided to leak 100 addresses so that our brothers in America can deal with you," the Hacking Division said in the posting. "And now we have made it easy for you by giving you addresses, all you need to do is take the final step, so what are you waiting for?"
ISIS is an offshoot of al-Qaeda and wants to establish a caliphate in the Levant region and beyond. It has gained control over large swathes of territories in Syria and Iraq. According to the CIA, ISIS has about 31,500 fighters across Iraq and Syria. It is believed to have hundreds of foreign fighters, including those from the United States and Europe.
The attack list includes several women but their faces in the photos were blurred, and one of them appears to be at an official meeting with President Barack Obama.
Since last June, when ISIS declared its "caliphate," the terror group has killed roughly 2,000 people, about two-thirds of them civilians. ISIS terrorists have also beheaded several hostages from the United States, the United Kingdom, Japan and Egypt among captives from other nations.