ISIS Radicals Killed by Wild Boars After Jihadists Slaughter 25 Captives
ISIS Radicals Killed by Wild Boars After Jihadists Slaughter 25 Captives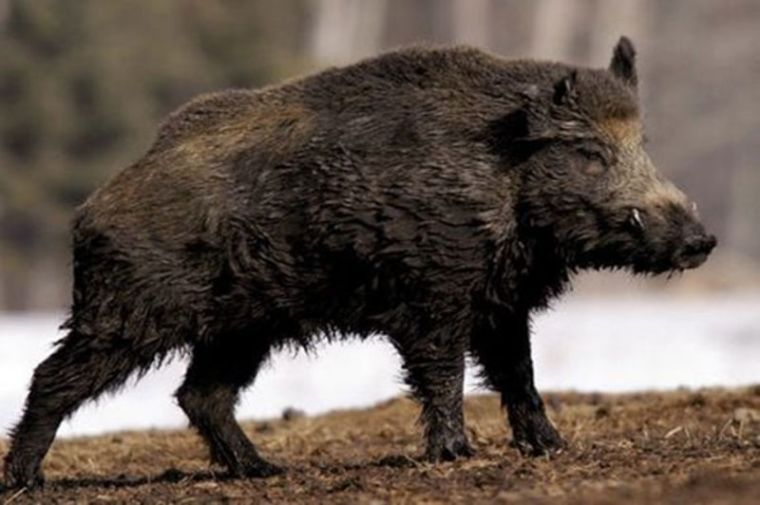 A stampede of wild boars killed at least three Islamic State fighters near farmland in Iraq, reports have said, not long after the radical group slaughtered 25 captives.
U.K.'s The Times reported on Wednesday that the herd of wild boars attacked the jihadists as they were setting up an ambush in a bed of reeds near fields in the Hamrin mountains, about 55 miles southwest of the city of Kirkuk.
The IS fighters, who were getting ready to attack local tribesmen who have been aiding in the fight to drive the extremists out of the country, apparently disturbed the boars, who were hidden in the reeds.
"It is likely their movement disturbed a herd of wild pigs, which inhabit the area as well as the nearby cornfields," said Sheikh Anwar al-Assi, a chief of the local Ubaid tribe and supervisor of anti-IS forces. "The area is dense with reeds, which are good for hiding in."
Another five IS members were injured by the hogs, along with the three fighters that were killed.
Iraqi News reported that the incident took place shortly after IS radicals executed 25 people who had been trying to flee the captured territory near Kirkuk.
Sheikh Marzouq al-Nae'my, head of al-Nae'm tribe, shared his fears that even more people have been killed by the extremists.
"We were informed through our sources that a massacre was committed by IS," the tribesman said.
He added that the slaughter "will not be the last one."
Iraqi News noted that civilians have been desperately trying to flee the region rather than remain under IS control, despite fears that if caught, the terror group will likely put them to death.
As for the hogs that attacked IS, The Independent reported that fighters at the field "took revenge" on the animals, though did not provide further details.
In other cases, the extremists in Iraq have been shown to be carrying out animal abuse themselves, with a video back from February depicting puppies being strapped with suicide belts.
The video, which was published by the PMU, or Al-Hashd Al-Sha'abi militia group which is fighting IS, showed three militants in the captured city of Mosul wrapping a small brown puppy with explosive devices before sending it to the front line to kill people.
"ISIS has just sent an innocent animal with explosives wrapped around it to our position to try and blow our troops up," the PMU group members said, revealing that they later managed to disarm and rescue the dog.
"[The] animal is being sent to the Baghdad Zoo for a nice break from the war zone and well away from ISIS fighters trying to blow animals up for their sick war."
Coalition troops aided by U.S. air forces have meanwhile said that they are hopeful that recapturing Mosul will spell the end for IS in Iraq, though the terrorists continue to hold significant territory in Syria.