ISIS Cubs of the Caliphate Who 'Chopped Off Heads' Are Struggling to Reintegrate at Home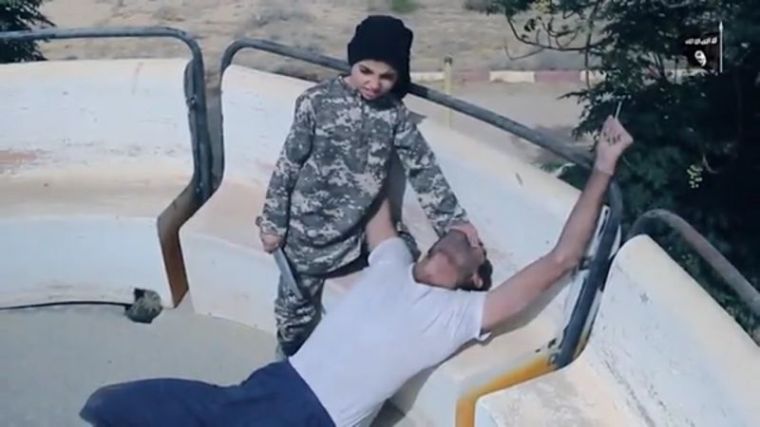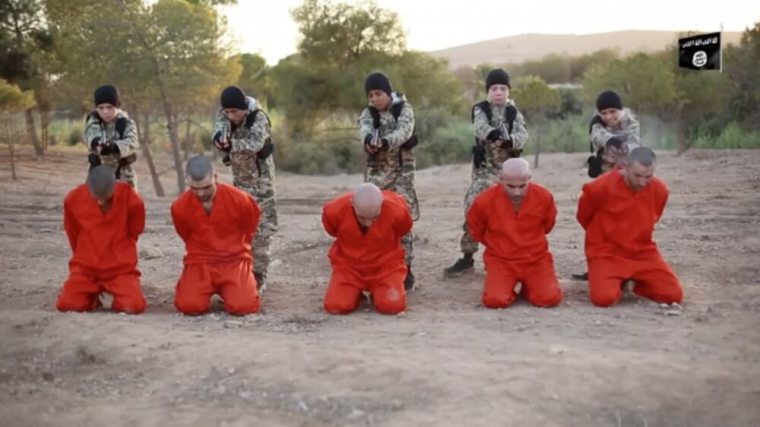 View Photos
The so-called cubs of the Caliphate, the brainwashed children the Islamic State terror group forced to behead and kill people, are struggling to reintegrate back at home with their families after being rescued, plagued by the horrors of what the jihadists made them do.
"We would carry arms and fire — sometimes to the left and sometimes to the right. We would disassemble and assemble the rifles," a 7-year-old Iraqi boy who was rescued said, according to The Mirror.
"Then they taught us how to behead, catch heads and then chop it off with a knife."
The boy, who lives with his Yazidi family in Kurdistan, spent 30 months being trained under IS in its battle to conquer Iraq and Syria.
Over 1,000 children were kidnapped by IS soldiers in Iraq alone, though at least 314 have been detained for terrorism training.
Some, like the 7-year-old boy who wasn't named, are so young that they've been allowed to go back home to their families. There, they face significant challenges returning to a normal life and doing things like playing with their siblings and watching cartoons.
The boy's mother was also taken by IS, but was separated from her son.
The mother, who was also rescued, spoke about the terror group's treatment of boys, saying, "ISIS took them for training. They were giving them arms to become strong to join them when they were mature [enough].
Hussein Al-Qaidy, director of the Office of Kidnapped Affairs, told Rudaw "A large number of children are being educated at three military bases. They undergo a very organized education. Their [ISIS'] aim is to instill radical religious ideology in them."
"They have even changed their names and converted their religion. Then they teach them how to carry out terrorist attacks and carry weapons. These children have become like a bomb, deploying around the world one day."
Another 10-year-old child rescued from IS, identified as Brahim, was reportedly forced to watch his family members executed before him.
"They were teaching us from IS books — a tank plus a tank equals two tanks. In the playground they were giving us IS training," Brahim said.
"They were giving us a pistol without bullets. We were running and pretending to shoot. They wanted to teach us how to kill the Peshmerga," he added, referring to local forces battling IS.
IS has bragged about and released several videos of its "cubs" carrying out shocking murders, following the jihadists ideology.
Back in January, the terror group featured a video showing children 10 years old and younger killing Kurdish captives by shooting them in the head and cutting their throats, at what appeared to be an abandoned amusement park.
In other videos, like one released in October 2016, IS-trained children between the ages of 10 to 14 were shown shooting to death four civilians accused of disloyalty to IS near the Tigris River in Iraq.
On other occasions, the terror group has savagely punished children who have refused to carry out the extremists orders to kill. In February it was reported that IS radicals chopped off the hands of two young children who refused to execute people in front of their families in Nineveh.