ISIS Calls San Bernardino Shooters Its 'Supporters;' Obama to Address Nation on Terrorism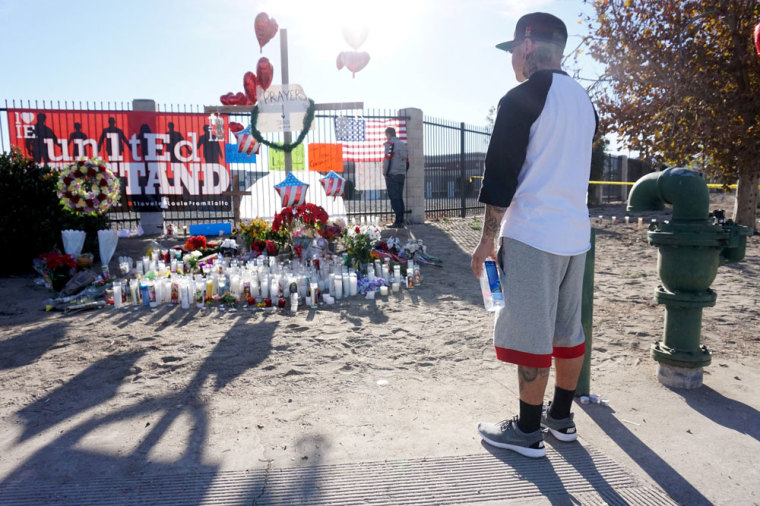 As Islamic State Saturday has hailed the two San Bernardino shooters who killed 14 people as its "supporters," the spotlight is on homegrown terror. President Barack Obama will address the nation on Sunday night on the issue.
The terror group, also known as ISIS or ISIL, declared California couple Farook and Tashfeen Malik as its supporters, but did not call them ISIS members or claim responsibility for the southern California massacre, CNN reported.
"We pray to God to accept them as martyrs," ISIS' al-Bayan Radio declared Saturday. The Sunni terror group is apparently viewing the California shooting as an attack carried out by its sympathizers on their own.
The shooting in San Bernardino on Wednesday left 14 people dead and 21 wounded. It is being seen as the deadliest shooting in the United States since the 2012 massacre at Sandy Hook Elementary School in Connecticut.
The couple and another unidentified suspect targeted the Inland Regional Center during a holiday Christmas party, the San Bernardino County Sheriff Department has said. Both Farook, 28, and Malik, 27, were subsequently shot dead by police after they fled the scene.
Malik made a pledge of allegiance to ISIS leader Abu Bakr al-Baghdadi on Facebook, anonymous U.S. officials were quoted as saying.
"We have moved to an entirely new phase in the global terrorist threat and in our homeland security efforts," The New York Times quoted Jeh Johnson, the secretary of Homeland Security, as saying. Terrorists have "in effect outsourced attempts to attack our homeland. We've seen this not just here but in other places. This requires a whole new approach, in my view."
John D. Cohen, a professor at Rutgers University and a senior Homeland Security Department counterterrorism official until last year, was quoted as saying that the administration needed to "wake up" to the threat and change an approach that is "ill-suited to deter these kinds of attacks."
President Obama earlier tied the San Bernardino shooting to gun control. "Right now, people on the No-Fly list can walk into a store and buy a gun. That is insane. If you're too dangerous to board a plane, you're too dangerous, by definition, to buy a gun," he said in his weekly address. "And so I'm calling on Congress to close this loophole, now. We may not be able to prevent every tragedy, but – at a bare minimum – we shouldn't be making it so easy for potential terrorists or criminals to get their hands on a gun that they could use against Americans."
Obama is scheduled to address the nation Sunday night, about the nature of the terrorist threat and what the administration is doing to protect the country.
"The President will also discuss the broader threat of terrorism, including the nature of the threat, how it has evolved, and how we will defeat it," White House Press Secretary Josh Earnest said in a statement. "He will reiterate his firm conviction that ISIL will be destroyed and that the United States must draw upon our values – our unwavering commitment to justice, equality and freedom – to prevail over terrorist groups that use violence to advance a destructive ideology."