Is ISIS Selling Yazidi Sex Slaves on Facebook?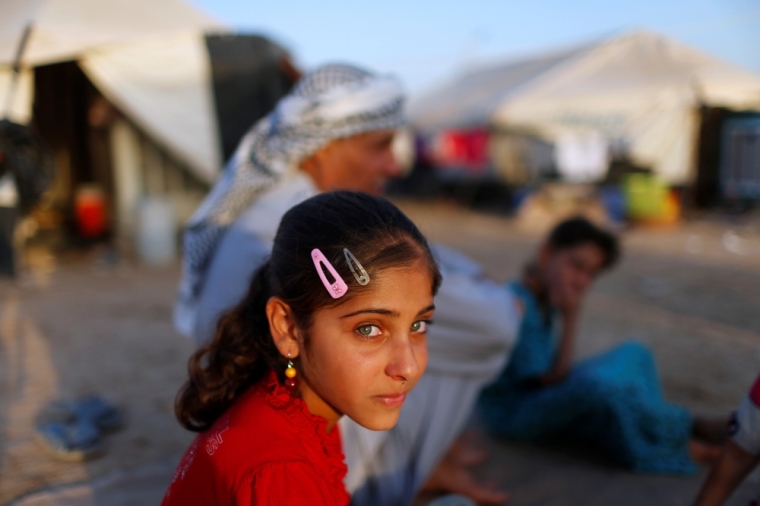 As the Islamic State terrorist group has become notorious for selling captured religious minority women and girls at sex slave markets in Iraq and Syria, militants are now auctioning off Yazidi sex slaves online through social media platforms like Facebook.
The Washington-based terror monitoring organization Middle East Media Research Institute's Jihad and Terrorism Threat Monitor Project has discovered the Facebook profile of a German national IS (also known as ISIS, ISIL and Daesh) fighter, who appears to have tried to use Facebook to advertise and facilitate the sale of captured sex slaves.
The German militant, who goes by the name Abu Assad Almani, posted pictures of two captured women to his Facebook page on May 20 and included an asking price of $8,000.
"To all the bros thinking about buying a slave, this one is $8,000," Almani wrote in the Facebook post, which MEMRI shared with Fox News. "I advise u guys to get married then come dawlah [IS' territory in Iraq and Syria.]"
In another Facebook post hours later, Almani included the photo of another sex slave.
"Another sabiyah [slave], also about $8,000," the post states. "Yay, or nay? The price is too damn high!!! Personally, I don't think I would ever buy one."
Following Almani's post, an exchange occurred between Almani and his Facebook friends who didn't believe that the girls he posted pictures of were worth $8,000.
"What makes her worth that price?" a Facebook friend of Almani's named Romeo Langhorne asked. "Does she have exceptional skill?"
Almani replied by saying that "supply and demand" dictated the price, to which the Langhorne argued that the price was "too high."
Another friend named Abdulrahman commented on the post by saying that for $8,000, "that thing should be buy 1, get that troll for free."
Other Facebook friends complained because Almani posted pictures of unveiled women.
It is unclear as to whether or not Almani was selling these women or if he was just helping facilitate the sale for other militants. The photos and posts were taken down within hours by Facebook administrators but not before MEMRI captured screengrabs of the posts.
"We have seen a great deal of brutality, but the content that ISIS has been disseminating over the past two years has surpassed it all for sheer evil," MEMRI Executive Director Steven Stalinsky told The Washington Post. "Sales of slave girls on social media is just one more example of this."
The Post reports that before Almani's pictures were posted on May 20, there were no known instances of IS fighters posting pictures of female sex slaves for sale online.
Although it is widely known that IS is one of the most egregious violators of human rights on the planet today, Stalinsky argues that the West has become so numb toward the group's heinous level of violence that it has become apathetic toward the situation.
"When ISIS beheaded Western journalists, people took notice — but since then, apathy has prevailed," Stalinsky said. "The West has become desensitized to this evil."