ISIS Sex Slaves Reveal Traumatic 'Virginity Tests' After Escape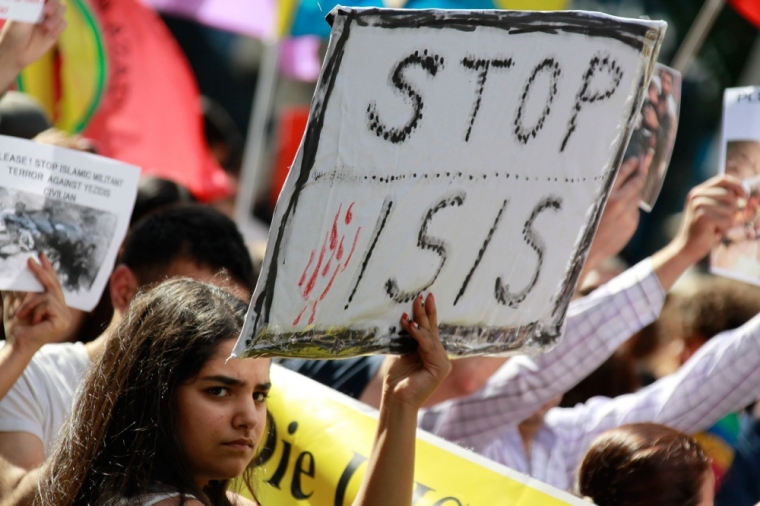 Hundreds of Yazidi women and girls who were forced into sexual slavery by the Islamic State have managed to escape and report that they've been subjected to painful "virginity tests" by Iraqi authorities to prove that they were actually abused.
The Independent reported that watchdog groups, such as Human Rights Watch, have documented the traumatic experiences women have been forced to undergo after escaping from IS.
Rothna Begum, a researcher at the group's women's rights division, said she has spoken with victims who have confirmed that hundreds of women and girls have been subjected by Iraqi authorities to the painful virginity tests to prove that they have been raped.
HRW added, however, that a judge has informed them that Iraqi officials are putting an end to such tests, and instead will be using new methods based on U.N. recommendations.
"This is an important step for women and girls like 'Luna' who can now pursue justice for the crimes against them in a process that shows deeper respect for women's rights and a commitment to providing better care for rape survivors," Begum said.
Begum previously said that many abused girls resort to surgery aimed at "restoring their virginity" because of fears that they will be shunned by future husbands and family members, due to the stigma associated with sex outside of marriage, whether consensual or not.
"In the most extreme cases, women and girls were so traumatised by the fact they were no longer virgins that they were insisting on this surgery to feel whole again — they feel they have lost something," she revealed.
A joint U.N. report from earlier in January revealed that at least 3,500 women and children in Iraq were captured and used as slaves by IS between the period of January 1, 2014, and October 31, 2015, alone.
IS fighters have attempted to justify the rapes and severe abuses they commit against women and children as being permitted "according to Islam."
Several different reports from the past year recorded the intense human rights abuses the Yazidi and other minorities are suffering at the hands of IS, including one case in July 2015 where a militant beat a woman's 1-year-old child in front of her until all of his sexual demands were met.
"I agreed to everything that this man wanted for the sake of my son," said the mother of the child, who was auctioned off to a 50-year-old fighter.
The woman, who was eventually freed after a ransom was paid with the help of charities, revealed that she was sold several times into sexual slavery, but refused to commit suicide because of fears of what might happen to her young son.