ISIS' 'Sickening' Genocide Against Christians: Why Is the UN Still Silent, Asks ACLJ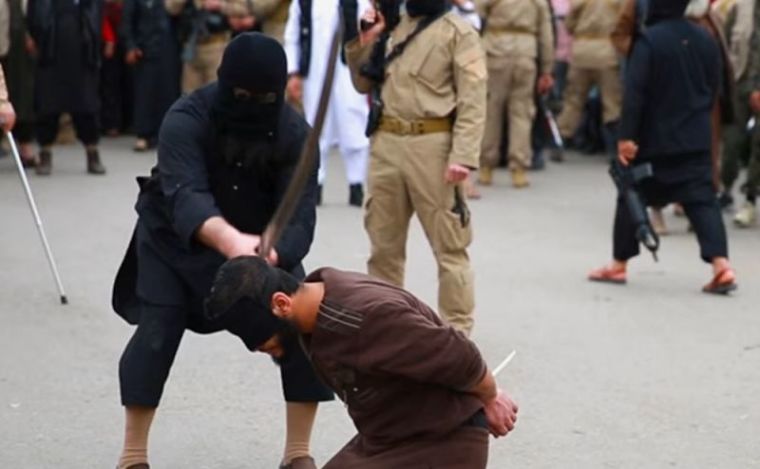 The American Center for Law and Justice has asked the United Nations Human Rights Council why it continues to be silent and refuses to formally identify Christians and other religious minorities as victims of genocide at the hands of the Islamic State terror group, despite well-documented evidence.
The conservative law group, in partnership with the European Center for Law and Justice, its European affiliate, wrote in its latest submission:
"A declaration by the Human Rights Council that the Islamic State is engaged in genocide and action by this Council calling for the U.N. General Assembly (and other appropriate organs of the U.N.) to follow suit would carry significant weight.
"We need action now. The U.N. must defend the rights of all religious minorities, including the Christians in Iraq, Syria, and any other place where the Islamic State engages in genocide."
While much of the international community, including the U.S. under former President Barack Obama, recognized Christians and other religious minorities as victims of genocide in the ongoing war in Iraq and Syria, the U.N. has been reluctant to use that terminology.
The United Nations has recognized crimes against humanity and war crimes when it comes to Yazidis, at least in the statements of some of its representatives.
"Genocide has occurred and is ongoing," said Paulo Sérgio Pinheiro, chair of the Independent International Commission of Inquiry on Syria, in June 2016.
"ISIS has subjected every Yazidi woman, child or man that it has captured to the most horrific of atrocities," he added in a press statement issued by the Office of the U.N. High Commissioner for Human Rights.
The ACLJ noted that despite filing an urgent testimony nine months ago at the OHCHR explaining the various horrors Christians and other minorities have faced, including beheadings, crucifixions, enslavement, rape, forced conversion, and other forms of violence, a formal recognition of the genocide is still lacking.
"As more ISIS-held regions are liberated in the coming months, more evidence will undoubtedly reveal the indisputable genocidal acts by ISIS against religious minorities. The growing body of evidence demonstrates that the inhuman violence at issue is, in fact, genocide. This evidence is well-documented, and it is sickening," the group said.
It pointed to Christian leaders returning back home to the liberated Nineveh region of Iraq, only to find their churches destroyed and homes left in piles of rubble. Only 20 to 30 Christian residents remained from a population of around 300,000 before IS began its attacks, forcing hundreds of thousands to flee as refugees.
A recent report by the Assyrian International News Agency also spoke of the devastation left behind by IS, with Christians returning to the once thriving community in Quaraqosh in Northern Iraq and finding it difficult to cope with what they discovered.
"What is there to come back to, destruction? Our beautiful city, where we used to live happily, go to parties, and now we come back to this? To this destruction and injustice? They burned down homes and this...this is a tragedy. My uncle's house has become like this (church) isn't this pitiful? It is pitiful," said Marie Sabri, one of the displaced residents.
Ikhlas Matteh, a teacher, talked about the extremist propaganda spray-painted around the city:
"It is just paint, it can be erased. But from inside, we have to reform from the inside, to fix our ideologies and our concept of humanity. How to make others love us and to be loved by us, how to understand and to be understood, how to coexist together. That is the difficult part. That is very difficult. It will take generations."
The ACLJ vowed to continue holding the U.N. and global leaders accountable, reminding them of the legal commitments they have made to never allow genocide to occur again.
"As Christians and other religious minorities are targeted for extinction by ISIS, the international community must move quickly to recognize the genocide for what it is so that they can then act swiftly and definitively to end the historic human rights crises in areas of the world dominated by jihadists," the group urged.