Former Head of Anglican Church: Critics Slam Trump but Silent on Brutal Dictators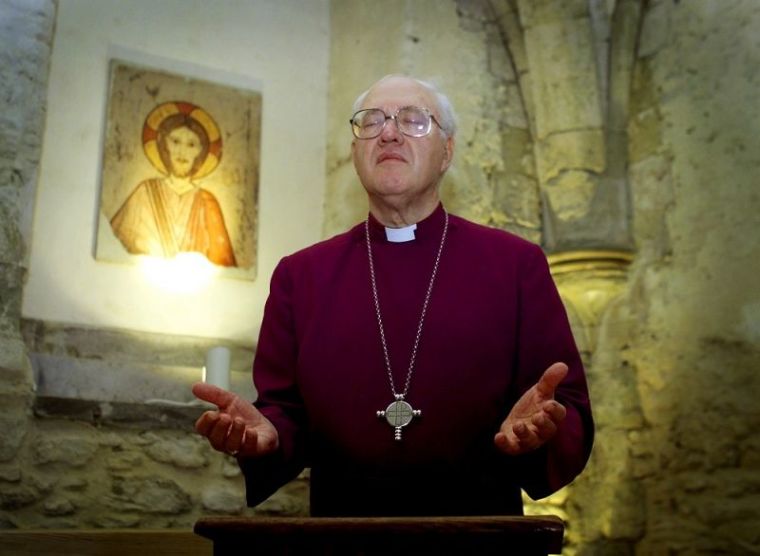 The former leader of the Church of England is defending U.S. President Donald Trump, saying that critics and those protesting his presidency are overreacting to the new American leader.
Lord George Carey, who served as the Archbishop of Canterbury from 1991 to 2002, told Christian Today in an interview last week that even though he "by and large" does not agree with many of Trump's policy stances, he believes that the billionaire businessman-turned-politician "has the strength of personality to be an outstanding president."
"I am very concerned by the 'baying of populism.' Donald Trump is the elected president of the U.S. and the vote by the American people has to be honored and respected," Carey explained. "His views may not be largely shared — I don't by and large — but I guess that many Americans do share them. I think that Donald Trump will learn on the job and his rhetoric will be toned down as time goes on. He has the strength of personality to be an outstanding president but this is predicated on him acquiring experience and wisdom."
Many opponents of Trump have been far from silent in their opposition to him. Hundreds of thousands took to the streets of Washington, D.C. the day after Trump's inauguration to march in the "Women's March on Washington" and thousands of others protested in other marches across the country. Additionally, protesters have demonstrated outside of airports to protest Trump's executive order banning all refugee resettlement for 120 days.
As people nationwide are now proclaiming that Trump is a "racist," "fascist," "bigot," "Islamophobe" and calling him other names, Carey asserted that backlash to Trump's presidency is an "extraordinary and hysterical reaction."
He added that such a reaction is "deeply worrying and reprehensible." If such a reaction to Trump continues, Carey believes that the it "could damage the fabric of democracy."
In an op-ed for the Sunday Express, Carey added that the opposition to Trump is a "staggering overreaction." He contended that people are treating Trump as if he was as detestable as a brutal, cold-hearted authoritarian dictator.
"In contemporary world terms, there is a long list of dictators and tyrants who are in front of Trump as 'the world's worst politician,'" Carey said. "Mugabe and Assad, for example? I cannot recall such demonstrations against terrible and autocratic regimes such as Burma, Sudan and North Korea."
"It is one of the key characteristics of those who consider themselves progressive to reserve condemnation for America, 'the West,' or Israel and ignore actual evil-doers," Carey asserted.
Although much has been made about Trump's executive order banning refugee resettlement for 120 days, Carey applauds Trump for recognizing the plight of persecuted Christians in the Middle East. He approves of Trump's expressed desire to prioritize Christians and religious minority refugees for resettlement.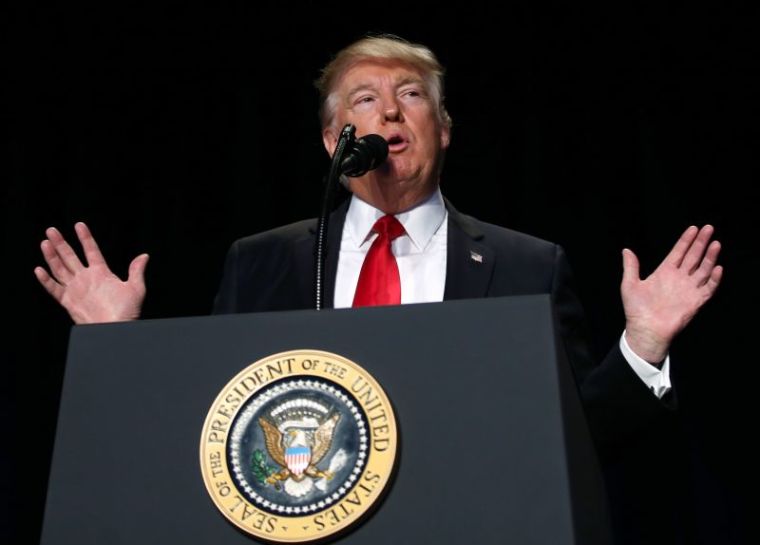 "Trump has recognised that Christians are persecuted in the Middle East and elsewhere and intends to prioritise asylum for religious minorities. This is a very welcome step," Carey wrote. "Up to now, American and, in fact, British immigration policy has discriminated against Christians. In spite of the fact that the last Secretary of State, John Kerry, said that Christians, Yazidis and Shia Muslims were facing genocide in Syria, refugees from that country were 99 percent Sunni Muslims."
Although Carey said that he does not agree with some of the president's political views, he added in his interview with Christian Today that ideological differences wouldn't prevent him from attending a state dinner if Trump were the honored guest.
"Of course, because the invitation would come from the Queen in the first instance," Carey said. "But I would also be there to join in the welcome because of the unique links the U.K. has with the U.S."
The question comes as it was announced late last month by Prime Minister Theresa May that Trump accepted an invite conveyed from Queen Elizabeth to come for a state visit this year.
Some in the U.K. are staunchly opposed to a potential Trump visit and over 1.8 million people have signed onto an online petition launched on a U.K. government website that opposes inviting Trump for a state visit because "it would cause embarrassment to Her Majesty the Queen."
Peter Ricketts, the former head of the U.K.'s Foreign Office, told BBC Radio 4 that it was far too early into Trump's presidency for the Queen to invite him on a state visit, saying that most presidents aren't invited for a state visit in their first year in office.
"My concern is that the Queen would have acted on government advice, as she always does, clearly now there is a lot of controversy around that and if that continues then it seems to me that it does put the Queen in a difficult position," Ricketts said.
Should Trump come for a state visit, a Westminster Abbey spokesperson told Christian Today that John Hall, the Dean of Westminster, would meet Trump and conduct a ceremony at the tomb of the Unknown Warrior. The spokesperson reiterated that "the Abbey is a neutral party."
"We would expect to take part in the ceremony and it would be the Dean of Westminster that would be leading the prayers," the spokesperson said.
Carey added in his op-ed: "We have an opportunity not just to strike a trade deal but to shape this presidency and to help make Trump a better leader. It would be a great shame if we walked away."