Ivanka Trump, Jared Kushner Urged Trump Not to Roll Back LGBT Protections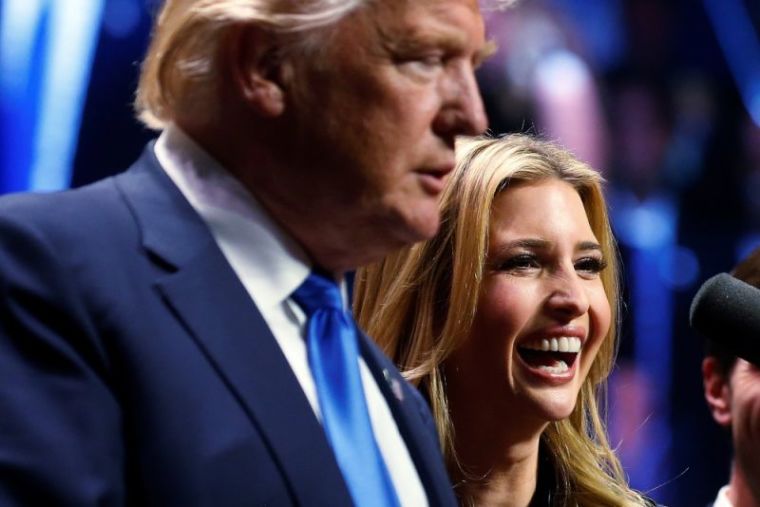 President Donald Trump's daughter, Ivanka Trump, and her husband, Jared Kushner, who support gay rights, persuaded him against an executive order that would overturn LGBT rights introduced by the Barack Obama administration, according to reports.
According to Politico, two sources said that the couple wanted the president to issue a clear statement promising to uphold the 2014 Obama executive order.
The White House released a statement Tuesday, saying, "President Donald J. Trump is determined to protect the rights of all Americans, including the LGBTQ community. President Trump continues to be respectful and supportive of LGBTQ rights, just as he was throughout the election. The executive order signed in 2014, which protects employees from anti-LGBTQ workplace discrimination while working for federal contractors, will remain intact at the direction of President Donald J. Trump."
A "religious freedom" draft order was leaked to the press this past week that would protect Americans' rights to live their lives and run their businesses in accordance with their religious beliefs on marriage and abortion. White House officials claimed the draft executive order was never going to be signed, and that it was one of 200 executive orders that were brought up during the transition. "Some are real, some are drafts of things people like, and some are ideas people from outside have suggested," an official was quoted as saying.
"There are a lot of ideas that are being floated out," White House Press Secretary Sean Spicer said Thursday. "Part of it is, the president does all the time, he asks for input, he asks for ideas, and on a variety of subjects there are staffing procedures that go on where people have a thought or an idea and it goes through the process."
But social conservatives, including Tony Perkins of the Family Research Council, are still holding out hope. Perkins said he felt "confident" that the Trump administration has an "appreciation of religious freedom."
"I think they're going to address the conflict that exists currently, which would preclude religious organizations from contracting with the federal government," he said, according to Politico. "I'm pretty certain they're going to address it. I'm talking to people in the Trump administration, and I know they understand the importance of this."
The draft order, which was leaked to the The Investigative Fund at The Nation Institute recently, is titled "Establishing a Government-Wide Initiative to Respect Religious Freedom."
The draft comes as Trump won over the support of reluctant evangelicals and social conservatives who felt their religious liberties were being trampled on by the rise of LGBT and abortion rights activists during the Obama administration.
Trump promised evangelicals and conservatives throughout his campaign that he would protect religious liberties.
According to The Nation, the four-page draft order "seeks to create wholesale exemptions for people and organizations who claim religious or moral objections to same-sex marriage, premarital sex, abortion, and trans identity, and it seeks to curtail women's access to contraception and abortion through the Affordable Care Act."
The draft order covers and protects the religious freedom of individuals and "any organization, including closely held for-profit corporations" that are seeking a job, employed, providing social services, employing others, receiving government grants and participating in the public square or marketplace.