ISIS' Slaughter of Christians 'The First Step' to Unraveling Egypt: Report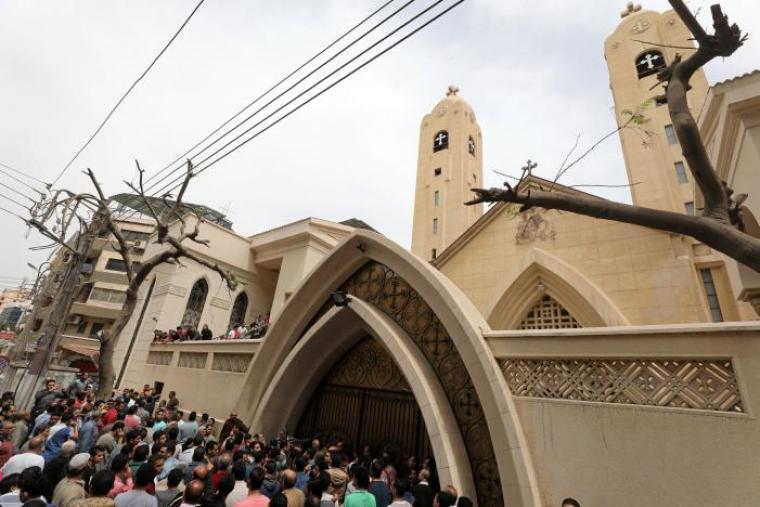 The Islamic State terror group's ongoing slaughter of Christians in Egypt, and efforts to instill terror in everyday life, are part of the extremists' mission to unravel the entire country, experts have said.
Mokhtar Awad, a research fellow in the program on extremism at George Washington University, said in an investigative report for Reuters on Tuesday that IS wants to tear "at the fabric of society."
"A confluence of factors has seen this escalation happen now," Awad said. "They hope that this is the first step to basically unravel the country."
Christians have been murdered in a number of attacks by suspected Islamic radicals this past year, though the deadliest attack in recent times occurred on Palm Sunday bombings at churches in Alexandria and Tanta, killing 45 Christians in total.
Pope Francis visited Egypt this past weekend, with part of his trip focused on showing solidarity with the victims and the suffering believers.
"By meeting (Egyptian President Abdel-Fattah el-Sissi) and having a normal, positive relationship, the pope is supporting the only one who can help the Christians," Jesuit Father Samir Khalil Samir, a noted Egyptian Catholic theologian and Islamic studies scholar, told Catholic News Service.
"Being a very pious Muslim, el-Sissi is also the one trying to protect the Christians against ISIS."
The Reuters report noted that IS' local affiliate, known as Sinai Province, is hoping to impose a hardline interpretation of Islam in Egypt. The group is said to have established its own military force in North Sinai, cracking down on things it sees as vices, such as smoking, men shaving their beards, or women exposing their faces.
The report added that despite al-Sisi's promise to protect Christians and drive out radical elements, IS retains its influence over the country, both in its workings with hardline groups, and its continued attacks.
"The developments reflect how Islamic State is expanding operations in the Arab world's most populous country as the extremist group faces setbacks in Syria, Iraq and Libya, say analysts," Reuters explained.
"While the group has failed to capture territory in Egypt, it is trying to stoke sectarian tensions and social unrest. An examination of what's happening in North Sinai, a region rarely accessible by reporters, shows the strategy is scoring some success."
An Egyptian military spokesman has tried to downplay IS' spread in Egypt, and reflected the government's position by assuring that everything is being done to push back against the radicals.
"They are trying to have an impact, and we are not saying we have completely eradicated them, but they are weak," the spokesman said.
Others, such as Mona Barhoum, a local rights activist from Rafah, claimed that while IS does not control the region, its affiliates "are present, they pop up like a jack-in-the-box, they kill or kidnap someone and go back into hiding."
Father Rafic Greiche, spokesman for the Egyptian bishops, told CNS that protecting the minority Christian population, along with other Egyptian citizens, is getting harder.
"Criminal acts are designed in the heads of terrorists first. You cannot say that Christians are safe or anybody is safe from any terrorist attack. We pray and we ask for our Savior to help us and not to experience more than what we already have," the priest said.