ISIS Suicide Bomber Kills 35 in its First Major Attack in Afghanistan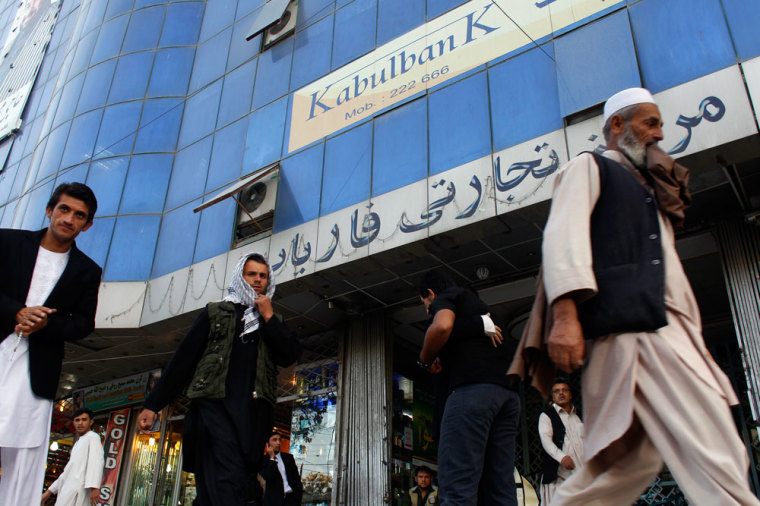 At least 35 people were killed and more than 100 injured after a suicide bomber, who Islamic State claimed belonged to their ranks, blew himself up in front of the Kabul Bank in the city of Jalalabad in eastern Afghanistan early Saturday.
Agence France Presse said a person purporting to be an Islamic State spokesman called its office claiming responsibility for the suicide bombing in Jalalabad in Nangarhar Province.
Afghan President Ashraf Ghani also blamed Islamic State, also known as ISIS or ISIL, for the terror attack.
"Who claimed responsibility for horrific attack in Nangarhar today? The Taliban did not claim responsibility for the attack, Daesh (ISIS) claimed responsibility for the attack," President Ghani said, according to The Straits Times.
"It was a suicide attack," Reuters quoted police chief Fazel Ahmad Sherzad as saying.
The attack at the bank was one of three separate explosions in Jalalabad, which occurred in quick succession around 8 a.m. Saturday, according to The New York Times.
The suicide bomber, who was on a motorbike, apparently planned to take maximum number of lives, as Saturday is the first working day in Afghanistan and banks are expected to be crowded.
Taliban spokesman Zabiullah Mujahid condemned the attack. "The explosion in Jalalabad doesn't have anything to do with us and we condemn it," he was quoted as saying in a text sent to reporters.
The United Nations issued a statement.
"The continuing use of suicide attacks in densely populated areas, that are certain to kill and maim large numbers of Afghan civilians, may amount to a war crime," Nicholas Haysom, head of the United Nations Assistance Mission in Afghanistan, said.
ISIS is an offshoot of al-Qaeda and wants to establish a caliphate in the Levant region and beyond. It has gained control over large swathes of territories in Syria and Iraq, and now appear to be seeking to expand its territory.
In January, ISIS spokesman Abu Muhammad al-Adnani officially recognized the wilayah (territory) of Khurasan, which is a region that includes Afghanistan, most of Pakistan and parts of neighboring countries, according to The Diplomat, which clarified that the terror group control little terrain there, and its territory is more notional than physical.
ISIS appears to be positioning itself as a competitor, rather than a collaborator, to the Taliban and al-Qaeda in South Asia.
The ISIS leader in Khurasan has been identified as Hafiz Saeed Khan, the former leader of a Pakistani Taliban faction in the Kurram Agency of Pakistan's Federally Administered Tribal Areas, or FATA. Most of ISIS leaders and commanders in the region are from tribal areas and districts that have witnessed sectarian violence between militants from Sunni and Shia sects.